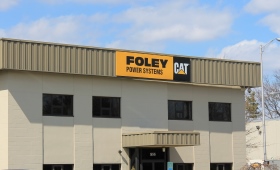 855 Centennial Avenue
Piscataway, NJ 08854
732-885-3040
Foley Power Systems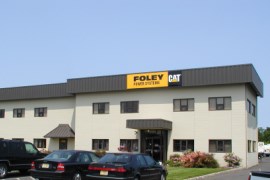 Foley Power Systems provides emergency and prime power generator sets, power generation rentals, temperature control rentals, compressed air rentals, marine engines, and industrial engines.
Our rental fleet of Cat commercial generators in NJ is the most modern in the industry, and it's made up of units with brand new equipment, exclusively for power generator rental. Our emergency commercial power systems can take whatever your application dishes out: heat, cold, moisture, salt air, chemicals, dust. We'll do the legwork, you get the equipment- delivered, installed, fueled up and ready to run. Don't wait for an emergency. Plan now. Contact Foley, your source for commercial power systems in Piscataway, NJ and beyond, as well as Cat® industrial generator rentals.
We also carry a large selection of used power equipment, which can be a viable alternative to buying new equipment in many cases. If we don't have the equipment you need in our inventory, we will locate a unit that will fit your requirements. Foley has a selection of used generators and used industrial generators.
 We also have a stocked inventory for Cat generator parts. Our service team offers a variety of services available in our shop or through our field service team who will come out to your jobsite at your convenience.  Our capabilities include air system service, diesel fuel sampling, load bank testing, scheduled oil sampling, marine engine service, automatic transfer switch service, build load testing, cooling systems service, lubrication system and filter service, insulation testing, starting system service, switchgear service, valve lash adjustments and industrial engine service. In addition, we have customer support agreements to maintain your equipment with the right preventative program, and extended service coverage to protect your investment and peace of mind.