6/19/2012 – Pave-Rite Inc. Celebrates 60 Years in Business
Pave-Rite Inc. Celebrates 60 Years in Business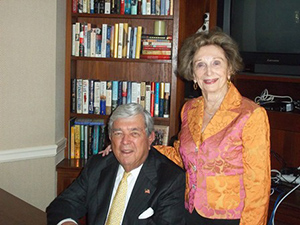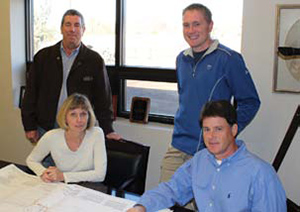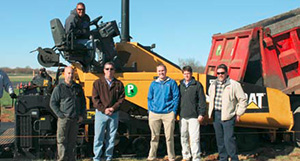 Pave-Rite Inc. is celebrating 60 years in business in central New Jersey. The company was founded by Donald Stires in 1952 following his graduation from Lehigh University with a civil engineering degree. Stires, having been born in Somerville, N.J., saw that the area was beginning to grow in both industrial and residential areas and believed there was an opportunity to be part of that growth.
The company was founded by two high school classmates, Don's father and an attorney, and began paving small residential driveways. Local financing enabled company expansion during the first 10 years, putting Pave-Rite in position to fulfill the needs created by the many changes in Somerset County, including industrial relocations that allowed for major residential expansion.
Don and his wife Blanche were blessed with six sons and one daughter and will celebrate their 61st wedding anniversary in June. Both Donald and his middle child, Peter, were very active in the community serving as members of the Somerville Board of Education, the YMCA and other charitable organizations.
Peter also graduated from Somerville High School and Lehigh University. Following in his father's footsteps, he began working with Pave-Rite after two years with Hess Brothers. He became a licensed engineer and began his advancement from operator and foreman to company president and eventually owner of Pave-Rite.
Peter and his wife Cathy have lived in Somerville for the past 30 years and both have been active in community and church life. They are proud parents of four children. Their son Nicholas is currently working as a project engineer for Pave-Rite after earning his masters degree in civil engineering from the University of South Carolina. Nicholas is the fourth generation to be in the firm.
Over six decades, Pave-Rite Inc. has been fortunate to serve many great people and their companies. Johnson & Johnson expanded to Somerset County in the early years, as well as RCA and the Somerset Valley Industrial Campus. The developers who followed enabled Pave-Rite to expand its operation, and through the 1970s and '80s the jobs were located from Lakewood to North Jersey. Peter continues to surround himself with dedicated and highly skilled individuals, some of whom have been with the company for 20 years. Robert Hering is the vice president of Pave-Rite and has worked alongside Peter preparing estimates and anchoring the project management from the office. Also in the office, Grace DelRocco helps as the office manager who handles all accounting tasks including payroll.
In the field, John Wolfe, Nevin Kline and Rui Cunha ensure that the projects are carried out swiftly with attention to details by the crews. In the shop, William Sanez is the mechanic who keeps the machines running. By adhering to details and high-quality work, Pave-Rite has served its clients over two generations. The firm designed and constructed the Princeton Airport and has since installed improvements Central Jersey Airport and Somerset Airport.
During 2005-2006, Pave-Rite completed paving projects in Princeton Township. They worked with Robert Kiser, Princeton Township engineer, to stretch every available tax dollar for their paving overlay projects. Pave-Rite purchased a milling machine and the first 1055Bproduction paver Foley sold for this project. Major site improvements were recently completed at Micro Stamping in Somerset County on the tract developed in the 1960s for the Somerset Valley Industrial Campus.
Although the people make things work, the equipment contributes much to the success of Pave-Rite. Don Stires met Ed Foley early, before Foley Machinery was located in Piscataway. The company still has a 1969 D8 Cat® bulldozer in service today. Additionally, the first articulating grader sold by Foley is still in use. The Foley personnel — including Kim Foley, chairman of the board, Walt Suk, paving specialist, Jon Musicant, machinery sales equipment consultant, and Dan Scaramella, construction customer support representative — provide the company with reliability. Pave Rite's equipment records are computerized and coordinated with Foley to keep their 40 machines in service. Most of the parts needed for the Cat machines are ordered on-line and usually immediately available for pickup at Foley's facility in Piscataway.
Although Don Stires has been retired for the past 10 years, he touches base with Peter weekly to offer encouragement. He is proud of his son's success and was part of a company celebration held with employees, family and friends during May.