2014 Lee-boy 1000F
$48,500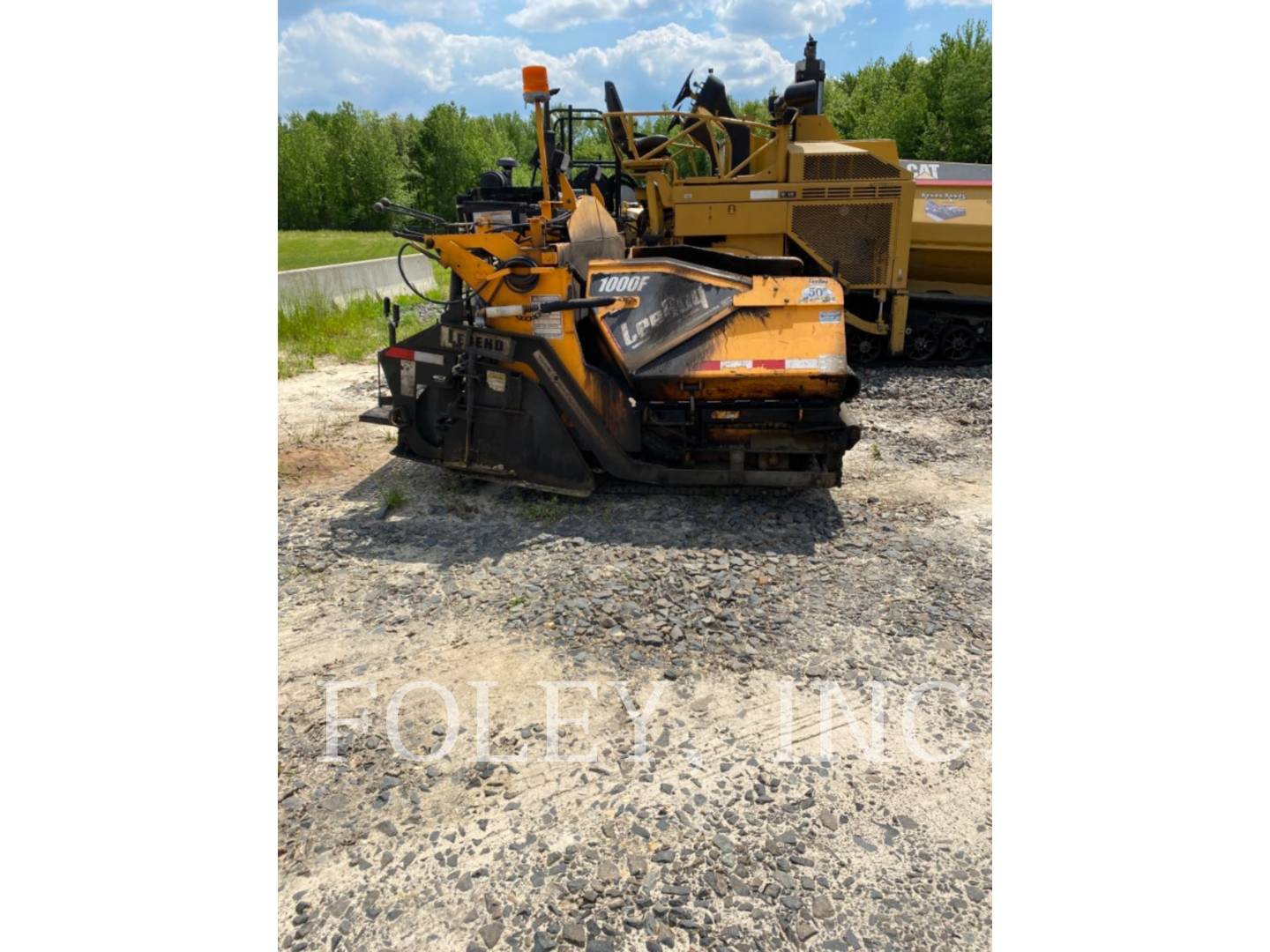 Unit Number

UT50759

Serial Number

110595

Hours

1385

Rating

As-Is
Contact

Cat Used
Phone: +1 732 417 7109 Email: usedequipment@foleyinc.com

Dealer Name

FOLEY, INC.

Unit Number

UT50759

Model

1000F

Serial Number

110595

Year

2014

Hours

1385

City

Monroe

Postal Code

08831

State

NJ

Country

US

Rating

As-Is

Certification

None

Availability

Available

Status Code

2

Status

Used
Aux Fuel Tank
Ce Plate
Controls, Manual
Epa Label
Lighting
Push Roller
Screed, Extendable
Screed, Fuel Heating System
Screed, Std
Wand
All Sales Are As-is Unless Otherwise Stated. Foley Does Its Best To Disclose All Known Issues With The Machine.
However Due To The Nature Of Used Equipment, We Encourage Buyers To View The Machine In Person.
General Appearance
S.O.S. Taken

No

Bumper

Good

Eng. Enclose Hood / Stack

Good

Fuel Tank

Good

Grab Irons

Good

Leveling Arm

Fair

Main Frame Welds

Good

Paint

Fair

Pre-Cleaner Bowl

Good

Radiator Grill & Shroud

Good

Screed Frame

Good

Steps / Ladder

Good
Safety Items
Back Up Alarm

Poor

Brake Hold

Good

Horn

Good

Parking Brake

Good
Gauges, Operator Station, Console
Current O&MM

No

Current Parts Manual

No

Current Safety Manual

No

Dash Console

Good

EMS Panel / Warnings

Good

Meter

Good

Platform

Good

Switches

Good
Engine
Blow By

No

Compression In Radiator

No

Fluid Levels OK?

Yes

Knocking

No

Oil Leaks

No

Water In Oil

No

Air Cleaners

Good

Air Inlet / Exhaust / Muffler

Good

Engine Supports

Good

Fuel Injection System

Good

Governor

Good

Oil Filter Condition (CUT)

Good

Overall Operating Condition

Good

Turbocharger / Blower

Good
Cooling System
Coolers

Good

Fan

Good

Fan Drive

Good

Hoses

Good

Radiator

Good

Water Pump

Good
Electrical, Starting And Charging System
Alternator

Good

Batteries / Cables

Good

Lighting

Good

Pre-Heater

Good

Starter

Good

Wiring

Good
Paver / Screed / Conveyor
Auger

Good

Auger Motors

Good

Chrome Guide Tubes

Good

Crown Adjustment

Good

Hopper

Fair

Hopper Cylinders

Good

Hose Lines

Good

Metering Gates

Good

Pumps & Valves

Good

Push Rollers

Good

Screed Burners

Good

Screed Frames

Good

Screed Plate

Good

Steering Linkage

Good

Thickness Screws

Good

Vibrators

Good
Undercarriage
Idlers

Good

Rubber Track / Belt - Left

Good

Rubber Track / Belt - Right

Good

Track Frame - Left

Good

Track Frame - Right

Good
Final Drives
Planetaries / Diff

Good