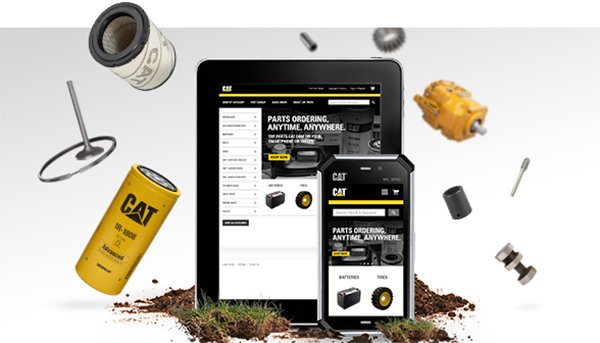 Parts.Cat.Com
Looking for 24/7 access to information on the Cat® parts, tools and materials you need to get the job done? Parts.Cat.Com is the fastest, easiest way to order parts online from Foley.  
Order Parts Online
Parts.Cat.Com, the next generation of PartStore™, offers all of the same benefits as PartStore but with a new look and feel. It's convenient, it's mobile friendly, and most importantly- it was developed with you in mind.  Here are some of the features and benefits of online parts:
» Log in and check out with your existing PartStore credentials and payment info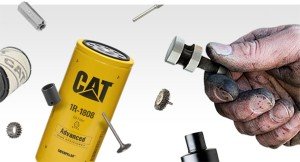 » Shop for Parts anywhere, anytime
» View real-time parts availability, product imagery and parts info
» Input individual or bulk orders quickly and accurately, 24/7
» Ship to any location or pick up from Foley, Incorporated
» Search from over 800,000 Cat parts in our online parts books
» Choose from alternate part options of new, remanufactured, Cat Classic Parts, Dealer Exchange, or used.
Visit Parts.Cat.Com today to browse parts and set up an account today or view our Parts.cat.com FAQ to learn more.
Order Your Equipment Parts Online With PartStore
When it says Cat on the outside, you put Cat parts on the inside. Caterpillar® understands that, which is why the PartStore has more than 1.4 million genuine Cat parts in stock, from new to reman and used. With their signature Cat quality and the store's 24/7 access on computers, tablets and smartphones, it's easy to order your equipment parts online.
Advantages of Choosing PartStore for Your Equipment
Like anything that's a Cat, the PartStore delivers a series of efficiency and performance benefits, including:
Accurate results: Other online stores may maintain inaccurate listings for their replacement parts, but not Cat. When you use "Part Lookup," you can trust the results to match your part's unique number. Every product listing also includes real-time data on its availability, manuals and compatibility.
Fast shipping: PartStore delivers your replacement parts on your terms. Whether you're buying used heavy equipment parts or a bulk order of rebuilt ones, the PartStore provides same-day shipping for all in-stock parts. You can ship them to one of our stores in Northern New Jersey and Staten Island for easy pickup, or you can have them sent directly to your location.
Hassle-free ordering: There's nothing wrong with taking the easy way out. Create a PartStore account and place your order fast with "Quick Order." It uses your saved billing and shipping addresses, as well as saved payment methods. And with PartStore's mobile-friendly design, you can order equipment parts online right from your worksite.
Find Used, Reman or New Construction Equipment Parts for Sale With PartStore
At Foley, Inc., we bring more than 60 years of experience to the field. With PartStore's expansive inventory and its fast shipping to our multiple locations, we help you reduce your downtime and get your equipment back to the work site fast.
Find your used, reman or new construction equipment parts for sale today by browsing PartStore.
Or View
Online Tutorials
 HOW TO SIGN IN & PURCHASE at Parts.Cat.Com
How to Find Parts Using Parts Manuals
How to Find Parts Using Categories
How to Find the Parts You Need in SIS on Parts.cat.com
Using the Quick Order and Shopping Cart on Parts.cat.com
How to Set Your Preferences on Parts.cat.com
For more tutorials videos visit Cat Products YouTube page and view the entire gallery.
PartStore Customers, log in here: https://foleyinc.cat.com//DSFUnbundled/login.do