The Foley name initially was known as a leader in the early years of automobile dealerships in Newark, but an intriguing business opportunity presented to Edward Foley, Jr. in 1957 to become a Cat® tractor dealer, changed the direction of Foley's future.
After ten years of solid growth, Foley Machinery moved to Piscataway, NJ in January 1967 to a larger facility, where the headquarters remain today. The company has spanned three generations of the Foley Family.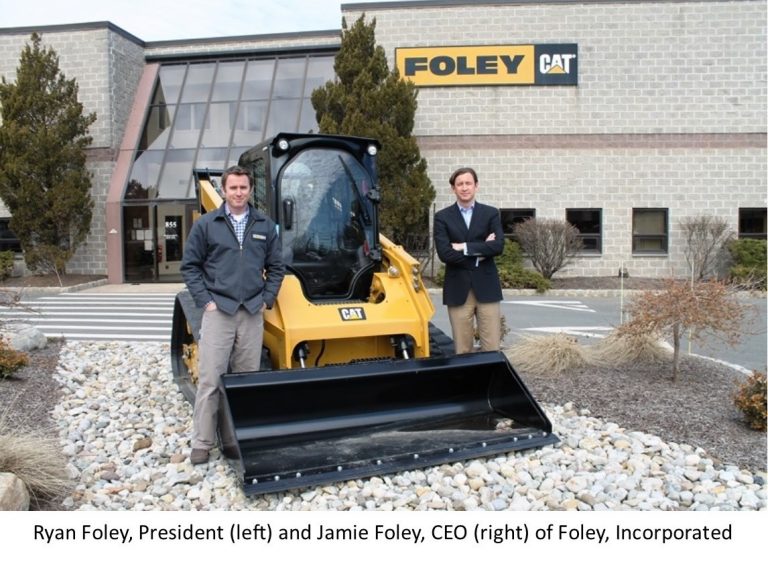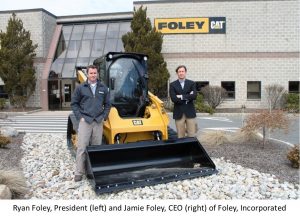 Today Jamie Foley is CEO, Ryan Foley serves as a Director on the Board, and Kim Foley is Chairman of the Board of Foley, Inc. and served in the Marine Corps from 1967 to 1971. Our vision is "We create customer experiences that create customers for life," and we believe in and strive to achieve our vision by adhering to our company values of safety, trust, communication, relationships, mutual respect, and astonishment, every day.
There are four divisions that provide a diversified line of products, rentals and services to support our wide range of customer needs. The Machinery Division offers the full line of Cat Construction Products, consisting of over 300 machines. Foley Rents offers short-term rentals, long-term rentals and rent-to-own agreements. Power Systems provides emergency and prime power generator sets, power generation rentals, temperature control rentals, compressed air rentals, marine engines, and industrial engines. The Truck Engine's Division currently sells all Cat truck parts. Foley offers product support capabilities for every division which includes all service and parts availability for all product types.
Our territory includes New Jersey, eastern Pennsylvania, northern Delaware, Bermuda, and Staten Island. In addition to our locations, there are 21 parts-drops including Downington, Atglen, Oley, Wind Gap, Pleasantville, Toms River, Morgantown, Bechtelsville, Birdsboro, Wrightstown, Phoenixville, Quakertown, Reading, Oakridge, Clifton, Flanders, Glen Gardner, Fairview, Flemington, Neptune, Staten Island and Hightstown.