Cat® Filters
You depend on critical equipment to keep your operations running every day, and you need the right solutions to keep it at its best. With Cat® air filters, you can ensure you're getting optimized performance from your components as you handle demanding tasks.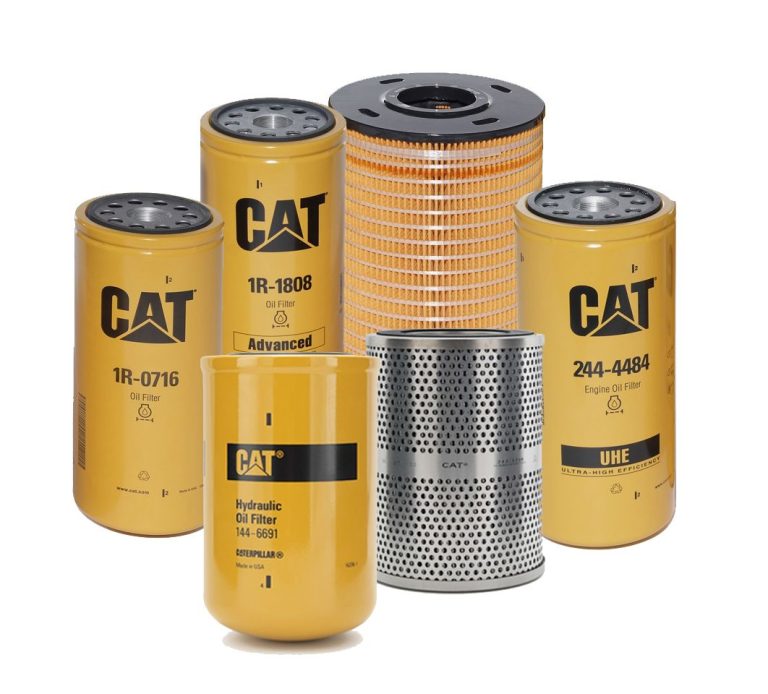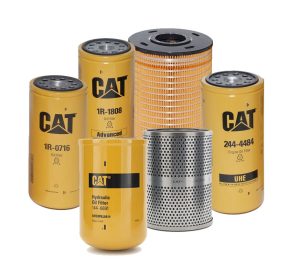 With Foley, Inc., you have a Cat dealer to support your day-to-day operational needs with filters and other trusted solutions from Caterpillar. We're here to help you find high-quality parts from the brand you trust, all from convenient dealer locations near you. Work with us to find the right options for your needs.
Our Available Cat Filters for Sale
We offer a range of product options to fit your operating requirements. All our Cat filters maintain their trademark quality consistently, giving your engines the best possible protection. These product options can help improve your bottom line and maximize the performance of your engine, hydraulic systems and drive train.
The Cat filters in our inventory include these key features:
Spiral roving to improve pleat stability
Nylon center tubing to prevent metal contamination
Molded end caps to prevent leakage
Acrylic beads to prevent pleat bunching
Air Filters
If you're looking for dependable air filters, choose from our OEM solutions to prevent airborne irritants and contaminants from ending up in your engine. These solutions protect the operator and critical engine parts while boosting overall equipment performance and service life.
Our available options include:
Cabin air filters
Engine air filters
Our cabin air filter efficiency options include:
Standard efficiency: Prevents contaminants from entering the cab during normal duty work.
High efficiency: Offers a higher capacity for dusty applications.
Activated carbon: Has a fast absorption rate for odorous environments.
Lower restriction: Maintains standard filtering performance while allowing more air into the cab when there is poor environmental airflow.
Our engine air filter efficiency options include:
Standard efficiency: Filters contaminants for normal duty applications.
Ultra high efficiency: Offers a higher level of filtration for intense work.
Engine Oil Filters
Cat engine oil filters protect the machine's engine from contaminants that can compromise performance. They'll help keep your motor and oil supply clean between your service appointments to decrease downtime. We have three Cat oil filter options:
Standard efficiency: Provides reliable filtration for Cat equipment.
Advanced efficiency: Has higher contamination control and holding capacity to meet emissions requirements.
Ultra high efficiency: The best contamination control across applications. It is also an exceptional clean-out filter after service work.
Fuel Filters
Having the right fuel filters can help prevent oil clogging, effectively keeping dirt, rust and other debris out of a fuel system. A Cat fuel filter can maximize fuel flow and better protect engine components to improve performance.
Our available fuel filters to fit your applications include:
Primary fuel filters
Secondary fuel filters
Fuel water separators
These selections are available with features for Standard Efficiency, Advanced Efficiency and Ultra High Efficiency.
Hydraulic & Transmission Filters
Cat filters for hydraulic and transmission systems will ensure cleanliness while protecting vital components. Options for our hydraulic and transmission filters include:
Standard efficiency: Offers normal filtration for general applications.
Advanced efficiency: Prevents new contaminants from entering the system during maintenance and protects against wear.
Ultra high efficiency: Removes the smallest particles for optimal contamination control.
Fire resistant UHE: Has the same qualities of UHE filters with media that stands up to fire-resistant hydraulic fluid.
Shop Hydraulic & Transmission Filters
Why Choose Genuine Cat Filters?
Wondering if investing in genuine Cat filters is the best option for you? You trust Cat equipment to handle the hard jobs and demanding environments, and you need the right parts to uphold that performance standard. When you choose genuine Cat products, you can better support your equipment's overall condition and maximize its efficiency and performance.
Leverage key advantages like these with Cat filters:
Trusted quality and performance for rugged operating conditions and demanding projects
Ideal solutions featuring filters designed specifically for your Cat equipment
Parts that fully satisfy warranty terms
Solutions that maximize your equipment's service life and protect critical components more effectively
Order Your Cat Filters Today
When you choose Foley, Inc. as your trusted Cat dealer, you can access an extensive range of product solutions to fit your operational needs. We serve clients throughout New Jersey, eastern Pennsylvania, northern Delaware and Staten Island, and we can provide local deliveries, pickup options and product support for you.
If you're ready to get your supplies, you can order filters online at Parts.Cat.Com. Do you want more information or have questions about our services? We're here to help.
Contact us for more information or find a location near you today.