Cat® Card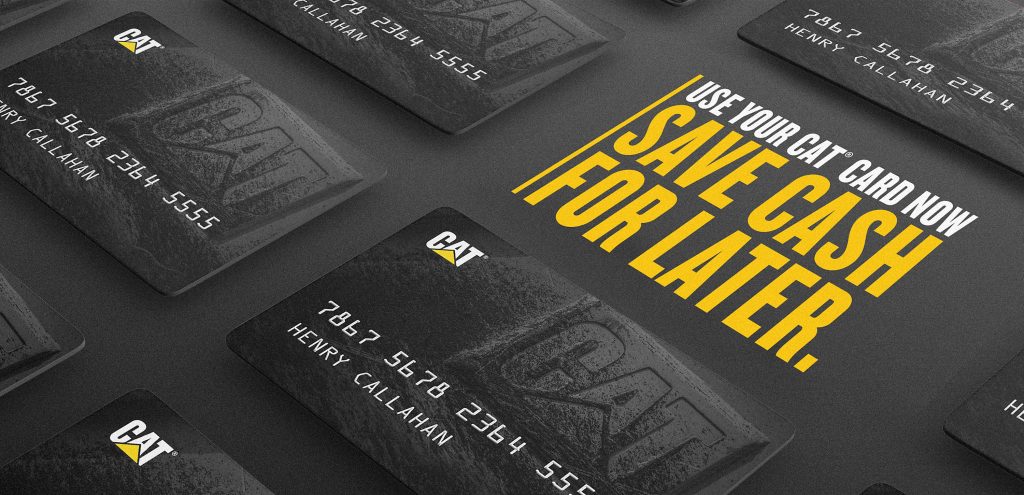 Benefits
Competitive interest rates
Flexible repayment terms*
On-line access 24/7
Detailed monthly statement
Open your account TODAY!
Open Network
Whether you're a large contractor or an individual owner-operator, you will enjoy the convenience of one statement and one account, no matter which Cat Dealer you do business with.
Open Access, Open Knowledge
With a Cat Card, you can conveniently make a minimum monthly payment of 15% on all your parts and service purchases. The Cat Card can also be used to pay for rentals, which are due in full the following month. You may obtain an instant line of credit by applying on-line. You will receive one easy-to-read monthly statement that has all the details you need, allowing you to track account activity by Cat Dealer and branch location.
*Pay your balance in full each month or make minimum payments on parts and service charges (rental charges must be paid in full).
Use your Cat Card on Parts.Cat.Com
Order parts quickly and easily on Parts.Cat.Com and use your Cat Card to make payments.