Contact Info
Get Directions
Hours
Hours: Monday-Friday: 7:00AM - 5:00PM
Bensalem Main
— Bensalem, Pennsylvania
Contact Info
Get Directions
Hours
Hours: Monday-Friday: 7:00AM - 5:00PM
Services
Authorized On Highway Parts Dealer
Branch Location
Construction - Sales, Service, Rentals, Used
Fluid Analysis Lab
Parts
Power/Marine/Industrial- Sales, Rentals, Used
Power/Marine/Industrial- Service
Areas We Serve
Bucks, Chester, and Montgomery counties.
For all certified Caterpillar sales, parts, rentals and services in Pennsylvania, Foley, Inc. is your one-stop dealership. All of our Cat® equipment at our Bensalem location is most easily accessed via the Pennsylvania Turnpike, where our full-service dealership can be found just off I-276 at 2975 Galloway Road.
Our team at Foley, Inc. is all about providing you with superior service, so you get the most amount of uptime on the jobsite. That's why, since 1957 when we became a certified Cat tractor dealer, the name Foley has come to mean trustworthiness, reliability, and value to those in construction, contracting and just about every industry that demands strength and performance from its machinery.
New Equipment Sales
Foley is your exclusive source for the complete catalog of new Cat equipment in Bucks County and beyond. We are the brand's only representative in our service area. That means we're the only place to carry the newest and most advanced Cat heavy, compact and other legendary machines to get the job done. We're also the region's sole source for all the new Cat construction equipment, including power generation systems, work tools and accessories.
We know Cat machines better than anyone and can provide expert insights and advice to help you make the right decisions for your fleet. We're a longstanding partner to construction crews, landscapers and other demanding professionals. Get in touch to learn more about the current Cat lineup.
Used Equipment Sales
Foley, Inc. offers more than just new Cat equipment — we're also the best place in Bensalem to buy used, thanks to our expert technicians and exclusive dealer connections. We have a large inventory of used excavators, skid steers, wheel loaders and other machines, including full-size heavy equipment and compact/mini machines small enough to fit through a common doorway. Many of our used units have low hours and all are in excellent condition for their age.
While buying new is the best way to get a machine customized to your specifications, used may be an option if you want to stretch your budget further. Often, buying used gets you a better-quality unit — delivering better performance and productivity — than you could afford if limited to new.
Check out our current selection online. If we don't have what you're looking for in stock, there's a good chance we can source it from another Cat dealer.
Why Choose Cat®?
New or used, Cat construction equipment delivers reliable performance for crews in Bensalem and beyond. Whichever option is right for your fleet, you'll find that Cat equipment delivers:
Industry-leading performance, thanks to world-class engines and hydraulics that deliver power and precision even on demanding jobs.
Improved productivity, thanks to available work tools that make it possible to do more with a single machine — and get more work done with fewer passes.
Low operating costs, thanks to lower maintenance requirements and diagnostic tools like the S•O•SSM fluid sampling program.
Long-term value thanks to the certified rebuild program, which makes it possible to restore an aging machine to like-new condition for a fraction of the cost of replacement.
Visit us in person to learn more about the benefits of choosing construction equipment from Benasalem's Cat dealer.
Caterpillar Equipment Parts in Bensalem, PA
At Foley, Inc., we understand waiting on a part can impact your bottom line. That's why we built a parts department that puts your needs first. Through our extensive Foley, Inc. network, we stock more than 37,000 part numbers. What's more, our factory-trained counter personnel give you the support, advice and quick service you need to get the right part at the right time.
We provide 98 percent availability on Cat parts within 24 hours. Plus, we offer next-day emergency delivery service to all of our parts drops locations. On top of all that convenience, you can also get 24/7 access to certified Cat parts by visiting our online store.
Used and Reman Cat Parts
OEM parts will always offer the best fit, finish and performance — characteristics that are critical for meeting the advanced engineering standards of a Cat machine. However, when buying new isn't in the budget, we have a wide range of used and remanufactured alternatives available.
We inspect all used parts and declare any issues so you can shop with confidence. We also provide comprehensive remanufacturing services. For older machines, reman parts are often the best option, as they have been fully restored to factory specifications and can be counted on for years of reliable performance.
Choosing the right parts is a crucial element of budgeting for a repair. Our team is available to help you every step of the way — so reach out to us and find out why we're the best place for new and used Cat parts in Bensalem, PA.
Our Bensalem Campus also offers the service of making all makes and model hoses and couplings- while you wait!
Bensalem Construction Equipment Service
You can't afford inexperience when it comes to heavy equipment service in Bensalem, PA. Of course, with Foley, Inc., you get more than experience: You get factory-trained technicians who are qualified and equipped to provide you with just the right type of service to keep your construction equipment in top operating condition — and that means you're always ready for the job ahead of you.
If one of your machines does break down, our heavy equipment repair in Bensalem offers the access to certified Cat parts and quick turnaround times that will have you back running efficiently in the least amount of time.
Power Systems Service in Bensalem, PA
Our generator service in Bensalem, PA, has the largest fleet of field service technicians in the area. With our on-site power systems repair and management programs, you can count on power instead of problems whenever you most need it.
We also provide Bensalem industrial equipment services, including diesel and natural gas engine maintenance, cooling systems service, extensive engine re-build capabilities and much more.
Heavy Equipment Rental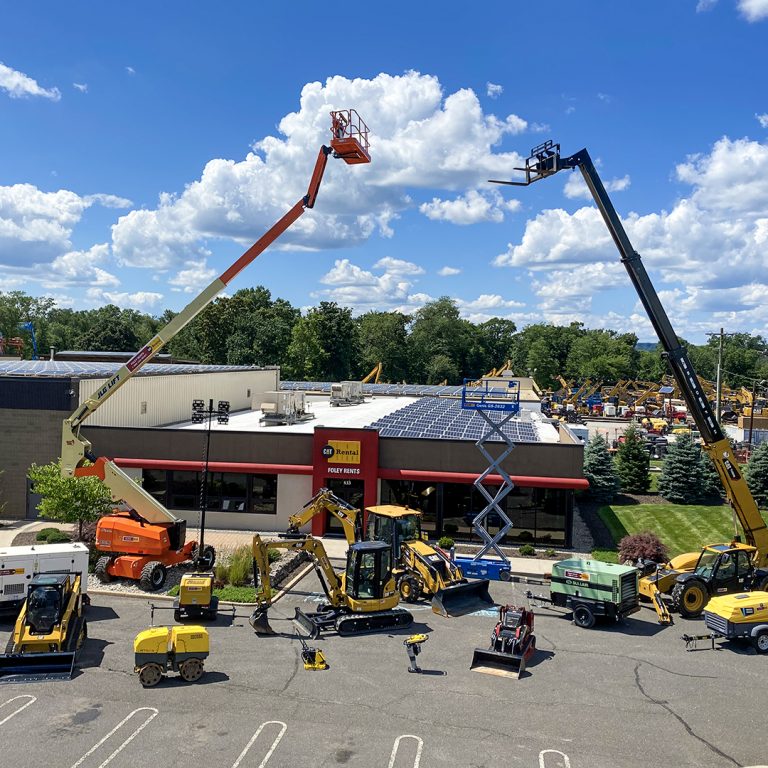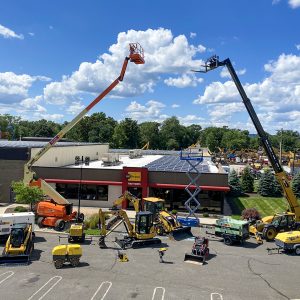 At Foley Rents, our Bensalem equipment rentals offer you a wide selection of Cat heavy equipment. And along with our top-quality heavy Cat construction equipment, we also have in stock a broad range of allied rental products, including air compressors, light towers, compaction equipment and more. View our inventory and accessibility 24/7 online at Foley Rents.
Choose Foley, Inc. for All Your Construction Equipment Needs
For quality Cat parts, sales, service and rental inquiries, fill out our online contact form or drop by our Bensalem location today.