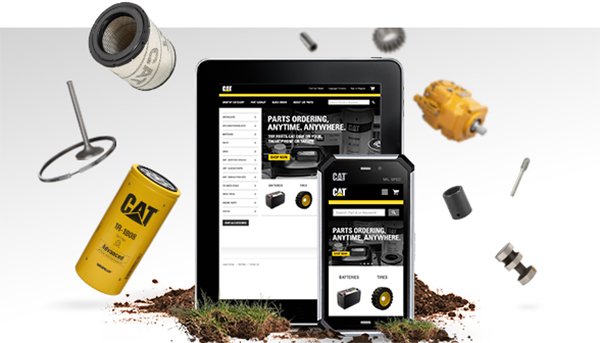 What Are Self-Service Options?
Self-Service Options bring together service instructions with the specific parts needed to complete a repair. This option makes it easy to get everything you need to perform a specific service on your own equipment. Learn more about Self-Service options from Caterpillar here. Additionally, check out Cat's YouTube playlist with some maintenance tips before you get started.
How Do I Find Self-Service Options For My Equipment?
On Parts.Cat.Com, Self-Service Options can be found from the equipment model page you are shopping for.
Find Your Self-Service Options:
Self-Service Options are currently available in English, with additional languages to be added in a future release. To see if Self-Service Options are available for your model, add your equipment/engine from the homepage, or select from one you've already added to My Equipment. (Get help on how to add equipment to your account).
1) Add Your Equipment And Select The Drop Down To "Shop Parts".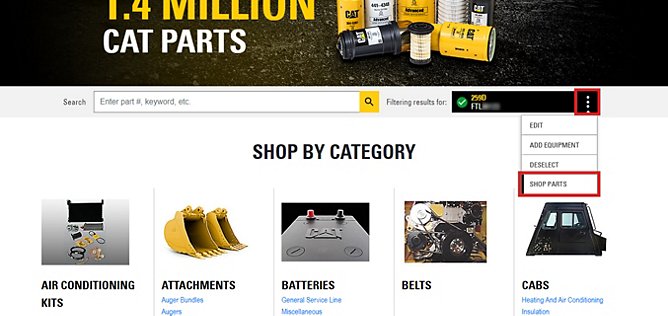 This will take you to the model page for your selected equipment. Use model pages to easily find parts and bundles specific to your equipment.
2) Enter Your Serial Number.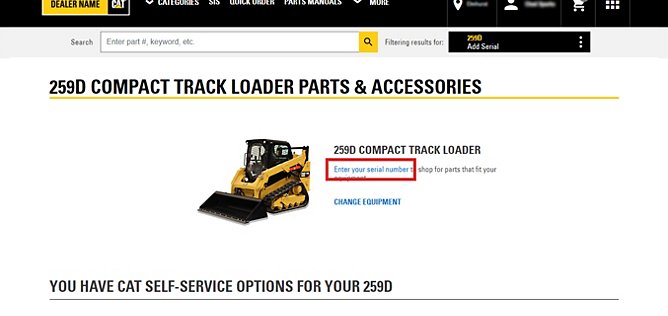 A serial number is required to see the specific parts and service instructions for a Self-Service Option. If not entered or stored previously, click on the "Enter your serial number" to add the information for your equipment.
3.) Your Options Will Appear Under Each Category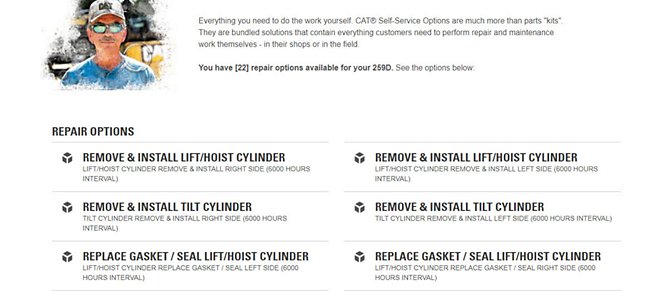 If Self-Service Options are available for your model, they will appear under the heading "YOU HAVE CAT SELF-SERVICE OPTIONS FOR YOUR (Model Selected)". Simply click on the desired repair to view the details for each.
NOTE: If there isn't a Self-Service Option category visible, we don't yet offer any options for your selected model. We are working to add additional Self-Service Options and will update these pages as they become available.
4.) See Full Details For Each Self-Service Option Available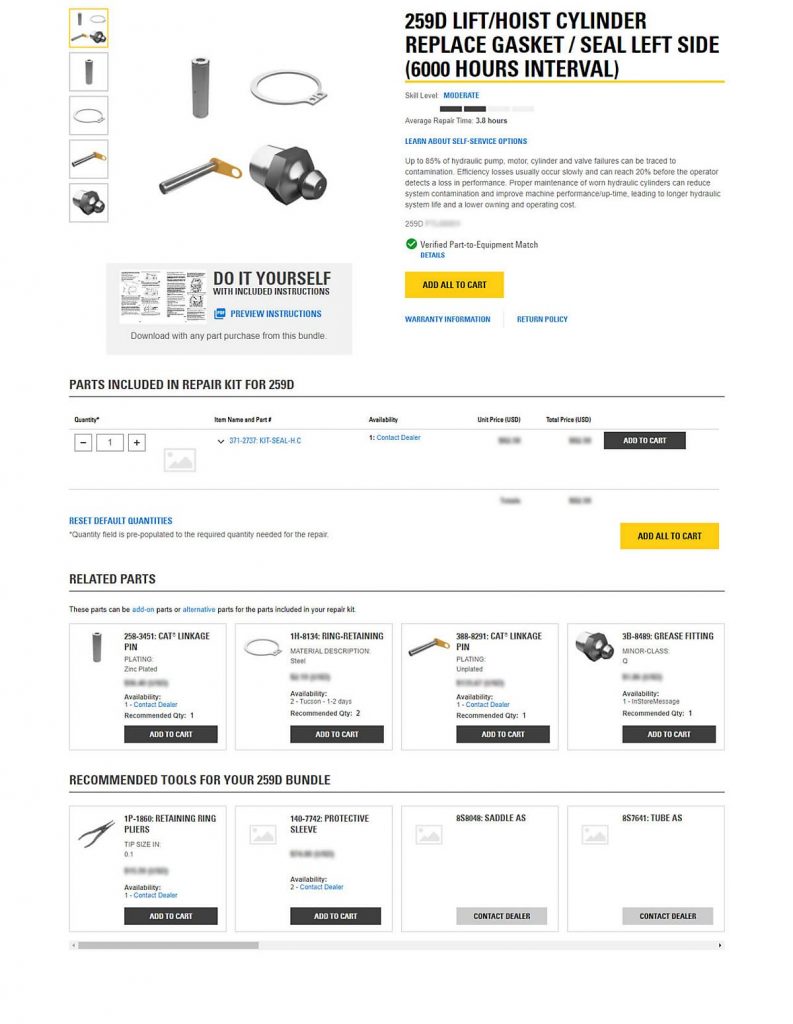 For each Self-Service Option, you'll see the skill level, the estimated repair time and be able to preview instructions. Once comfortable with the repair, you can add or adjust the needed parts for your cart and continue shopping or proceed to the checkout. The service instructions will be delivered electronically as a PDF file once your order has been finalized and you can always revisit them through your order history.