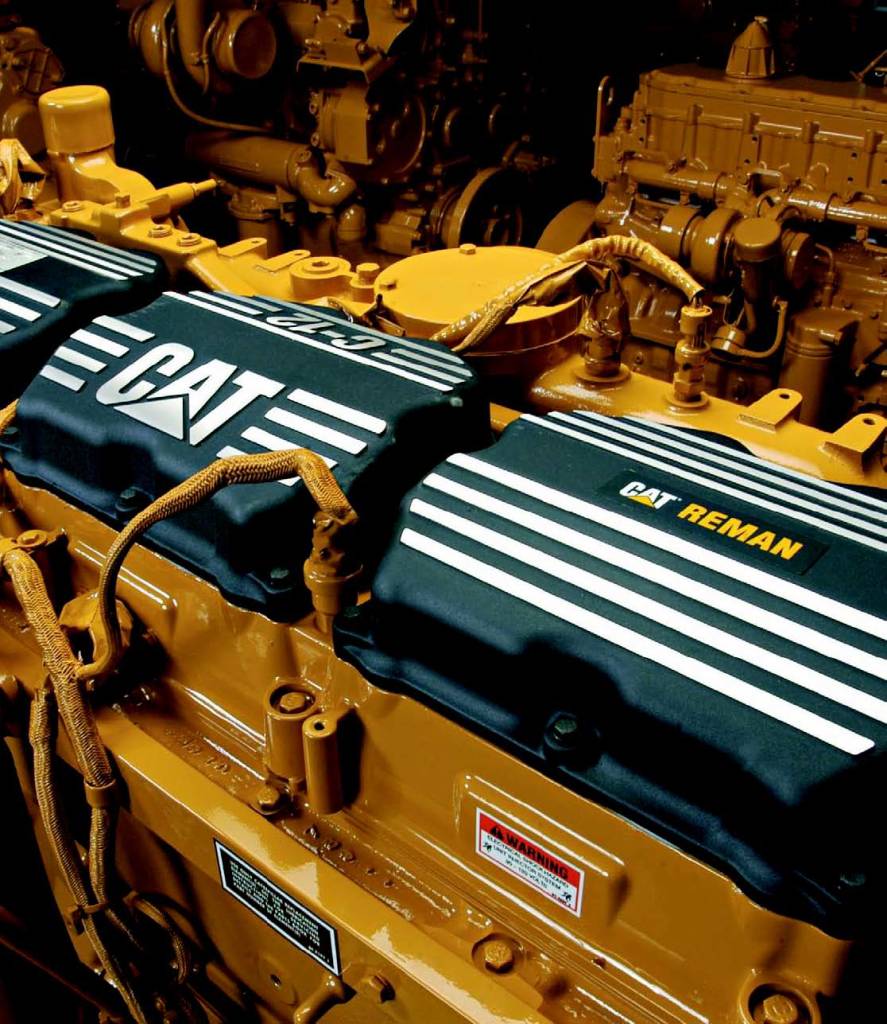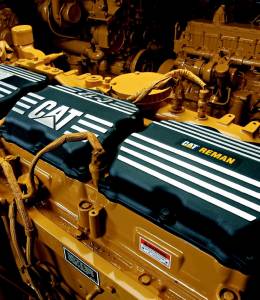 Cat® Reman Engines offer maximum value by providing improved productivity and efficiency at a fraction of the cost of new engines. Foley's On Highway Division employs state-of-the-art techniques, advanced remanufacturing processes, and genuine Caterpillar® parts to return each engine to the same specifications as new. Cat Reman Engines also offer value by recycling the second life built into new Cat Engines. This is good for you and the environment. In addition to this, you benefit from:
Same-as-new performance and emissions standards
Repair option to lower overall owning and operating costs
Reduced downtime for overhaul and repair
Upgraded with the latest design improvements
Dynamometer tested
Worldwide warranty protection
Extended coverage options
Remanufactured vs. New or Used Engines
Remanufactured engines shouldn't be confused with new or used engines. When you choose a new engine, you're getting a pristine piece of equipment right off the assembly. When you get a used engine, you're getting equipment that's been in service but that should have years of use left in it.
Choosing a remanufactured engine is different — especially when you choose a Cat reman engine. Remanufactured engines have been broken down into their various parts. Those parts are then returned to like-new condition and reassembled. The parts and the engine itself are tested at various points to ensure full operation.
In many cases, the process of creating a reman engine makes it even more efficient and powerful than buying something that's brand new. The reman process includes cleaning so that even the smallest debris is eradicated, inspecting closely to reveal any cracks or other imperfections, engineering updates to older components and more.
There's certainly nothing wrong with choosing a new or used engine for your equipment, but be aware of the many benefits of reman engine options and what a remanufactured engine can do for you before making an investment decision.
Why Choose Caterpillar Reman Engines?
Caterpillar is your best source for remanufactured engines for a number of reasons. First and foremost, Cat is the leader in the equipment industry, bringing an unmatched level of knowledge and expertise to each product and service — remanufactured engines included. Also, Cat offers a remanufacturing process that's proven to deliver results. When you choose Cat remanufactured engines, you can rest assured that the engine has gone through a rigorous process.
Finally, Cat remanufactured engines come with a same-as-new parts warranty. There's little to fear when you trust Caterpillar for your reman engine needs.
Get Remanufactured Cat Engines and Engine Service at Foley, Inc.
At Foley, Inc., we provide access to the Cat remanufactured engines you need. We offer a wide range of products to choose from so that you can always identify and secure the right solution to meet your equipment needs. Whether you buy a reman engine or a new or used model from Foley, Inc., we're here to provide ongoing support. If you have service, maintenance or repair needs for your remanufactured engines or other equipment, you'll find knowledgeable, experienced technicians who deliver solutions when you choose Foley, Inc.
Since 1957, the team at Foley, Inc. has been providing products and services to clients and customers in Pennsylvania, New Jersey, Delaware and Staten Island. Since our earliest days, we've focused on delivering quality products like remanufactured engines as well as outstanding customer service. We thrive on long-term relationships developed with our customers, to whom we serve as trusted advisors for all things equipment-related. If and when you need a reman engine, engine service or other assistance with your equipment, the team at Foley, Inc. is here to help.
Contact us online with questions about remanufactured engine options, or call us at 732-885-5555. For on-highway service, call 732-885-8152.