Engine Support Made Simple.
The New Jersey, Pennsylvania, Delaware, and Staten Island areas are full of businesses that rely on watercraft for everyday tasks. Fishing, cargo, offshore operations, and many other industries need boats that take them onto lakes, rivers, bays, and oceans. These boats can be a tremendous source of income, but their engines will require regular maintenance and occasional repairs to ensure they continue operating at their peak.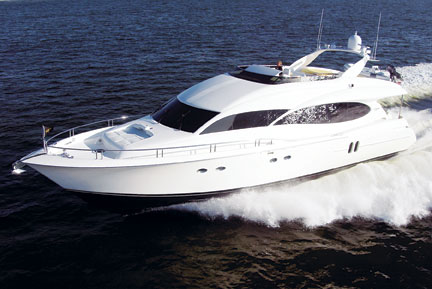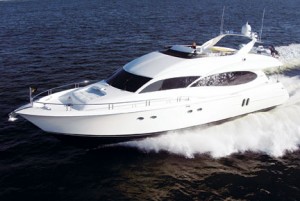 At Foley, Inc., we provide marine service that businesses need in the areas mentioned above. We offer a network of technicians throughout the region who can provide fast and effective marine engine service. When you're in need of service for your Cat® marine propulsion engine, you can rest assured knowing quality service is available for your yacht or sport fishing boat when you choose Foley, Inc.
Discover Our Various Marine Services
Foley Marine Power Systems offers all levels of marine service for your vessel. With fully equipped service trucks and Cat certified technicians, we service all models to get you onto your next fishing trip or port of call.
Our services fall into two broad categories. First, we'll provide repairs when your marine engine isn't working properly. Our team of technicians is adept at quickly identifying issues, making recommendations and then executing on approved services to get the watercraft running again. There's nothing more frustrating than experiencing an engine issue that's difficult to diagnose, which is why our team focuses on providing answers and solutions as quickly as possible.
Our second category of marine engine service is regular maintenance. No matter how you use your watercraft, you should schedule regular maintenance so that it remains in top working condition. Regular maintenance provides an opportunity for experienced technicians to inspect your marine engine and identify emerging areas of need. By scheduling regular maintenance, you can often alleviate emerging issues before they become costly and time-consuming repair situations.
Get the Service You Need
Cat offers a worldwide dealer network so there's always a Cat Marine expert near you. At Foley, Inc., we'll serve as your go-to dealer and source of marine engine service in New Jersey, Pennsylvania, Delaware and Staten Island. There's no type of marine engine we can't provide service on, and our team is always here to answer questions and provide expert guidance when you have marine service needs. Ask about easy part purchasing, fast deliveries and scheduled service. We're here to help you maintain a successful business — starting with your engine.
Why Does OCEARCH Trust Cat® Equipment?
Do you want to see Cat marine engine service in action? Companies around the world count on Caterpillar for outstanding products and ongoing service that helps maintain those products — such as marine engines. Watch a video of how Ocearch, a non-profit organization with a global reach for unprecedented research on great white sharks and other large apex predators, relies on Cat's Marine engine service around the globe.
Get Marine Service at Foley, Inc.
At Foley, Inc., we proudly provide the Cat marine engine service you need. Since 1957, we've served a variety of industries with a collection of high-quality equipment and the services needed to keep that equipment operating at peak potential. We choose to offer products from leading manufacturers such as Caterpillar because that's the best way to make sure our customers get value for their investments. And we provide Cat marine service and other services with a sense of urgency, knowing that repair and maintenance needs represent lost time and money for our customers.
How can we help you with marine engine service? We have locations throughout the region, so you can always get in touch with a customer service representative. Whether you have a C32 ACERT TIER 3 engine or a C12, you can count on the team at Foley, Inc. to provide any type of service and support.
Contact us today and discover how easy it is to enjoy Cat power for years to come.
Visit Cat Marine Service for more information.