Contact Info
Get Directions
Hours
Hours: Monday-Friday: 7:00AM - 5:00PM
Bensalem Rents
— Bensalem, Pennsylvania
Contact Info
Get Directions
Hours
Hours: Monday-Friday: 7:00AM - 5:00PM
Services
Branch Location
Construction - Sales, Service, Rentals, Used
Areas We Serve
Bucks, Chester, and Montgomery counties.
Have you been to our location? Write a Review on Google!
Are you looking for quality construction equipment rentals in Bensalem, PA? Then you've come to the right place. At Foley Rents, located just off the Pennsylvania Turnpike (I-276), we're proud to be your one-stop Bensalem Cat® equipment rental dealership.
When it comes to renting heavy equipment, you want a dealership you can rely on. As the only authorized Cat dealer in the vicinity, we have the machinery, expertise and experience you need — regardless of whether your business is contracting, construction, mining, forestry or some other sector. For this reason, we regularly serve companies in eastern Pennsylvania, northern Delaware, New Jersey and Staten Island.
Equipment Rentals in Bensalem, PA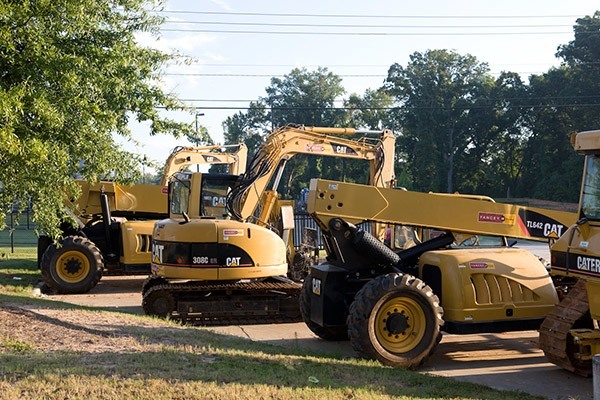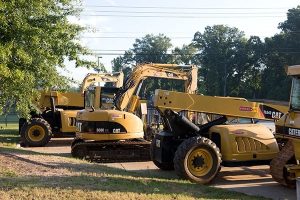 There are many reasons you might want to rent a piece of equipment instead of purchasing one. For example, you might only need the piece for one or two short-term projects. Or maybe you want to test out a machine to see if it meets your requirements before making a substantial capital investment. For situations like this, we also offer rent-to-own options.
Our inventory of Caterpillar equipment for rent in Bensalem is large, well-maintained and ready for use. You'll never have to wait long to get the piece of machinery you need. Our fleet contains numerous models of the following types of Cat equipment:
Tractors
Motor graders
Hydraulic excavators
Dozers
Backhoe loaders
Loaders
Compactors
If you're looking for something that's not on this list, don't worry. We have locations that span Pennsylvania, Delaware and New Jersey and we can be sure to locate the piece of equipment you want.
Moreover, in addition to the equipment listed above, we also offer a broad selection of allied equipment for rent in Bensalem, including compaction equipment, light towers, air compressors, wood chippers, trenchers and more.
Choose Foley Rents for your Bensalem Equipment Rentals
At Foley Rents in Bensalem, PA, we don't just offer top-notch rental equipment — we also strive to provide the very best in customer service. Our team is friendly, knowledgeable and dedicated to helping you get the right equipment for your project's needs in the fastest, most cost-effective way.
In addition, we offer flexible rental terms, with options that include short-term rentals, long-term rentals, and rent-to-own agreements. Moreover, we understand your schedule can change, and projects can run longer than expected. That's why, if you need to adjust your rental dates, we'll do everything we can to accommodate you. We also offer 24/7 emergency service so that in the event of an emergency, you're never stuck. Simply call us, and our factory-trained technicians with their fully-stocked trucks are ready to help.
When you rent from Foley Rents, you don't just get top-notch equipment — you also get a team of experts committed to making your rental experience as smooth and fruitful as possible.
To see our extensive range of Bensalem equipment rentals, please visit us Monday through Friday between 7 a.m. and 5 p.m. at 2973 Galloway Rd., Bensalem. You can also fill out our online contact form or call us at 215-943-4800.