We want to thank you for being our valued customer.  Our goal is to provide astonishing customer service and Create Customer Experiences that Create Customers for Life.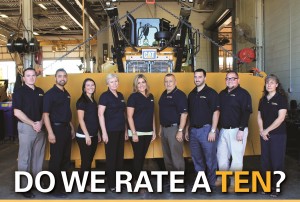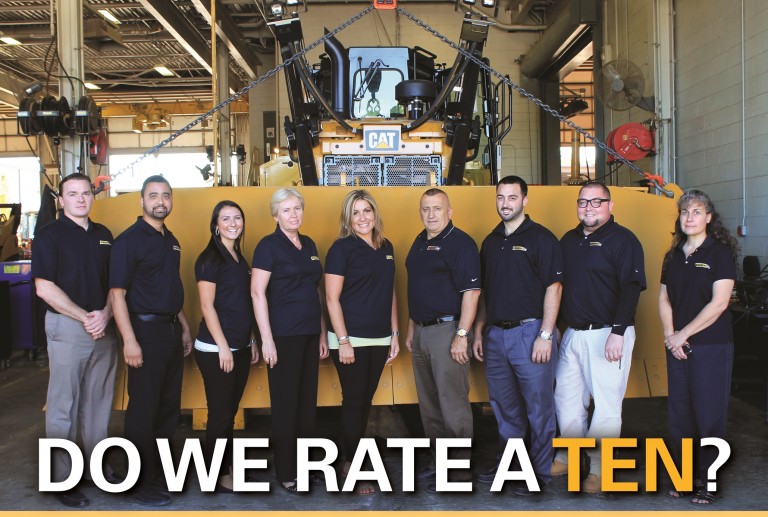 In order to make sure we are achieving this goal, we survey customers on the phone following their parts, service and rental transactions weekly.  We ask you to rate us from 1-10 on questions such as:
Overall how satisfied were you with Foley?
How likely are you to go to Foley for future work?
How likely would you be to recommend Foley to another person?
From our perspective, any score below a 9 is considered to be a failure on our commitment to provide astonishing customer service. When this occurs, a notification is triggered to the manager and we will reach out to you to discuss the issue and identify how, to the best of our ability, we can correct it or improve in the future.
We would love to hear from you! Please feel free to share your story, recognizing those at Foley who have provided the extra effort toward a great customer service experience.
Dave went above and beyond the line of duty to help me get the parts I needed for the job we are working on. I couldn't be any more pleased with his knowledge and willingness to provide me with all the printouts for the job. Dave Donat deserves a raise, whatever he is getting paid is not enough! Hands down best service I have ever received from any of the customer service/ parts department. THANK YOU DAVE, YOU ROCK!!!
Brian Twesten
NAPA Seashore IBS
Glenn is a great guy and amazing employee. I sent in my quote and with in a few minutes I had a response with the required information. In addition to that I had a follow up question and he responded promptly. I wish I dealt with more CSR's like Glenn. Great job.
Jeremy Yost
Atlantic Detroit Diesel - Allison