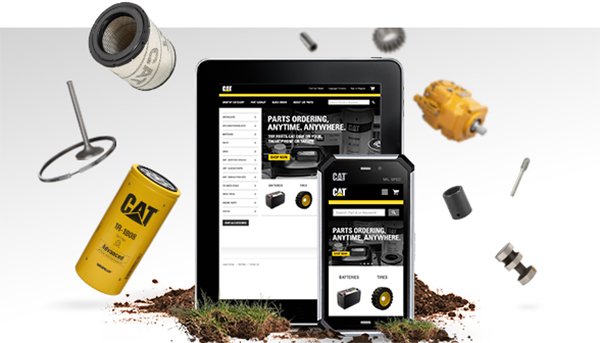 Parts.Cat.Com
Are you looking for dependable Cat® parts to keep your equipment running at top effectiveness? When you order Cat parts online, you can browse thousands of OEM components to fit a range of equipment types.
You need fast, easy solutions for equipment repairs and replacements, and you can find them at Parts.Cat.Com. Plus, as your local Cat dealer, Foley, Inc. can provide expertise and worldwide resources to bring the right options right to your facility.
Watch the video below to see how easy it is to find and purchase parts online at Parts.Cat.Com.
Why Choose Genuine Cat® Parts?
Your Cat equipment is built to handle the toughest jobs with optimized efficiency, and you need parts that can meet the same level of quality and performance. Investing in genuine Cat parts gives you premium components to keep your valuable equipment running smoothly.
Some of the key advantages you get from genuine Cat parts include:
Optimized efficiency and performance on the job
Ideal fit for your Cat equipment to streamline installation
Fulfillment of warranty conditions
Trusted quality to meet or exceed original part performance
Buy Cat Parts Online at Parts.Cat.Com
Developed with your needs in mind, the Cat online parts store gives you 24/7 access to over 1.4 million components and accessories. It's mobile-friendly and convenient so you can source what your equipment requires with ease.
Through this online parts platform, you can leverage intuitive features that make finding and buying parts easier and faster: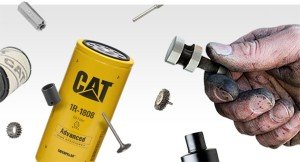 Multiple purchase options: Choose from individual or bulk order options and get fast, accurate delivery.
Real-time updates: Get current information on parts availability, view product images and specifications, and find the right options for your needs.
Quick orders: Use the Quick Order option to set up an account, save shipping addresses and payment methods, and order parts online anytime.
Accurate listings: When you browse the online Cat store listings, you can be confident you're getting current and accurate information on each part.
Self-service options: We know sometimes it just makes sense for you to do your own maintenance or repairs. These bundled solutions give you everything you need to do the work yourself – in your shop or in the field. Preview the repair complexity and estimated time needed prior to making a purchase. Plus, buy only the parts needed to keep your machine performing at its best.
Online Parts Ordering in Your Region
As your one-stop source for Cat parts throughout New Jersey, eastern Pennsylvania, northern Delaware and Staten Island, Foley, Inc. can help get your orders to you. Parts.Cat.Com lets us meet your parts requirements even better when you order online. We can ship directly to your business, or you can opt to pick them up from our nearest dealer location.
Find New, Used or Reman Cat Equipment Parts for Sale
Through Parts.Cat.Com, we can help you find tough, high-performance support products to fit your unique applications and budget. Our available parts include:
Batteries: Cat batteries help you optimize your equipment performance in any operating situation and maximize starting power every time.
Filters: Cat filters are created for higher quality and more consistent performance. Filters feature technology that provides greater pleat stability and prevents pleat bunching, metal contamination and leaks.
Fluids: Cat fluids are specifically designed to fit the unique needs of Cat engines and machinery to protect equipment and allow motors to run as efficiently as possible.
Undercarriage parts: A variety of undercarriage parts are available to allow you to smoothly operate your excavators, dozers and other machinery in all kinds of terrain.
Ground engaging tools (G.E.T): Cat's G.E.T. — including edge, sidebar, ripper and wear protection — are built for optimum performance with your Cat loaders, excavators, paving equipment and other ground-engaging machines.
And many more!
Whether you buy new, used or remanufactured, you can trust our high standards and rigorous quality requirements for each of our parts. We thoroughly inspect used parts, and all remanufactured components are restored to as-new condition for your specialized equipment.
Choose the Cat Parts Store for Your Repair Needs
The massive Cat network has your back when you need reliable parts for your operations. Whatever you're looking for, explore the Parts.Cat.Com platform to find and order parts that meet your specifications. Plus, when you work with Foley, Inc., you'll get trusted dealer support to ensure your orders arrive accurately and promptly.
Ready to order your genuine parts from Caterpillar? Contact us with any questions and find a location near you.
Online Tutorials
For more tutorial videos, visit the Cat Products YouTube page and view the entire playlist.