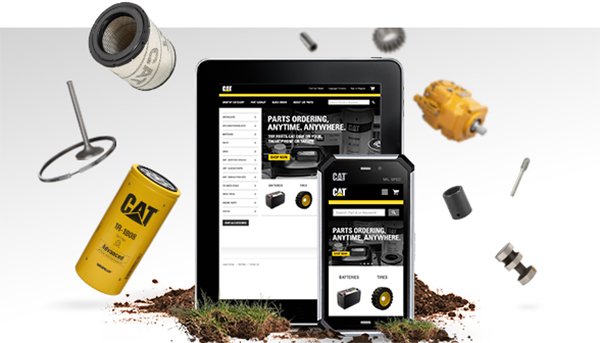 Parts.Cat.Com
Looking for 24/7 access to information on the Cat® parts, tools and materials you need to get the job done? Parts.Cat.Com is the fastest, easiest way to order parts online from Foley, Inc.
Order Cat® Parts Online
Parts.Cat.Com is convenient, mobile friendly, and most importantly- developed with you in mind. Here are some of the features and benefits of online parts: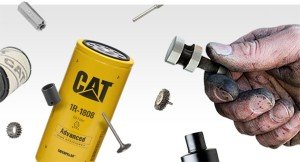 Shop for parts anywhere, anytime
View real-time parts availability, product imagery and parts info
Input individual or bulk orders quickly and accurately, 24/7
Ship to any location, parts drop, or pick up from Foley, Inc.
Search from over 800,000 Cat parts in our online parts books
Choose from alternate part options of new, remanufactured, Cat Classic Parts, Dealer Exchange, or used
Take advantage of Self-Service Options, tailored to your specific equipment
Take away the hassle of purchasing parts when you buy Cat equipment parts online at Parts.Cat.Com. Ordering from this convenient online store is fast and uncomplicated. Access the online parts database by creating a Parts.Cat.Com account and choosing Foley, Inc. as your associated dealer, then shop for parts based on part category or the serial number of the equipment you're purchasing parts for. Cat makes it that easy.
When you sign up for an account, you'll enjoy the ease and convenience of creating any type of parts order, as Parts.Cat.Com makes it simple for you to make large or repeat purchases. You can add large bulk orders without the hassle of manual entry by uploading a file from your computer. Once you've made an order, you can view your purchase history and quickly re-order as needed with a single click.
Visit Parts.Cat.Com today to browse parts and set up an account today.
New Enhancements on PCC
Advantages of Choosing Parts.Cat.Com for Your Equipment
Parts.Cat.Com delivers a series of efficiency and performance benefits, including:
Accurate results: Other online stores may maintain inaccurate listings for their replacement parts, but not Cat. When you use "Part Lookup," you can trust the results to match your part's unique number. Every product listing also includes real-time data on its availability, manuals and compatibility.
Fast shipping: We deliver your replacement parts on your terms. Whether you're buying used heavy equipment parts or a bulk order of rebuilt ones, the Parts.Cat.Com provides same-day shipping for all in-stock parts. You can ship them to one of our stores in New Jersey, eastern Pennsylvania, northern Delaware and Staten Island, New York for easy pickup, or you can have them sent directly to your location.
Hassle-free ordering: There's nothing wrong with taking the easy way out. Create an account and place your order fast with "Quick Order." It uses your saved billing and shipping addresses, as well as saved payment methods. And with Parts.Cat.Com's mobile-friendly design, you can order equipment parts online right from your worksite.
Self-Service Options: We know sometimes it just makes sense for you to do your own maintenance or repairs. These bundled solutions give you everything you need to do the work yourself – in your shop or in the field. Preview the repair complexity and estimated time needed, prior to making a purchase. Plus, buy only the parts needed to keep your machine performing at its best.
Online Parts Ordering in New Jersey, Eastern Pennsylvania, Northern Delaware and Staten Island
Foley, Inc. is your one-stop source for all Cat equipment and parts throughout New Jersey, eastern Pennsylvania, northern Delaware and Staten Island, and Parts.Cat.Com allows us to care for your parts needs better than ever before.
Once your order is complete, Parts.Cat.Com gives you the convenience to choose how you'll receive your parts. We can ship them directly to your business address, or you can stop by the nearest Foley, Inc. location to pick them up. Foley, Inc. operates several dealership locations in easy reach of businesses throughout our service area. If it's not convenient for you to stop by a dealership, we also offer 22 parts drop-off locations spread across New Jersey, Pennsylvania, Delaware and Staten Island, New York, where you can also choose to have your parts delivered (weight limits apply).
Find Used, Reman or New Construction Equipment Parts for Sale
At Foley, Inc., we bring more than 60 years of experience to the field. With our expansive inventory and fast shipping to our multiple locations, we help you reduce your downtime and get your equipment back to the work site fast. Through Parts.Cat.Com, we offer a premier selection of new, used or remanufactured Cat parts to fit the needs of any company's budget.
With Parts.Cat.Com, you can order an array of Cat parts and products, including:
Cat filters: Cat filters are created for higher quality and more consistent performance. Filters feature technology that provides greater pleat stability and prevents pleat bunching, metal contamination and leaks.
Cat fluids: Cat fluids are specifically designed to fit the unique needs of Cat engines and machinery to protect equipment and allow motors to run as efficiently as possible.
Cat undercarriage parts: A variety of undercarriage parts are available to allow you to smoothly operate your excavators, dozers and other machinery in all kinds of terrain.
Ground engaging tools (G.E.T): Cat's G.E.T. — including edge, sidebar, ripper and wear protection — are built for optimum performance with your Cat loaders, excavators, paving equipment and other ground-engaging machines.
You can always be assured of product quality when you buy Cat parts online from Foley, Inc., even when you buy a used or remanufactured part. Each of our used parts is held to incredibly high standards to ensure the top product quality that makes Caterpillar a worldwide leader in construction parts and equipment, and Cat Reman parts are wholly restored to good-as-new condition. When properly maintained, our used or Cat Reman parts can last even longer than new parts from competitors, giving you the option to experience the rugged durability of Cat products at a price that's right for your budget.
Find your used, remanufactured or new construction equipment parts for sale today by browsing Parts.Cat.Com. For more information, contact Foley, Inc. online, give us a call at 732-885-5555 or stop by one of our locations to talk to a representative.
Online Tutorials
For more tutorial videos, visit the Cat Products YouTube page and view the entire gallery.