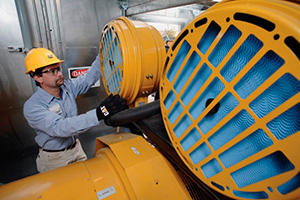 Engines rely on clean air in order to run at optimal performance. Particles which can pan pass through dirty or old air filters can enter the combustion chamber and cause severe damage and premature engine wear.
Benefits of Predictive Air Filter Replacement:
Helps Maintain proper air to fuel mixture
Optimize fuel economy
Improve horsepower
Protect the engine from harmful particles.
Foley Power systems can provide a maintenance plan to ensure your air filters are replaced at the proper interval to ensure you engine will work at peak efficiency and reliability.