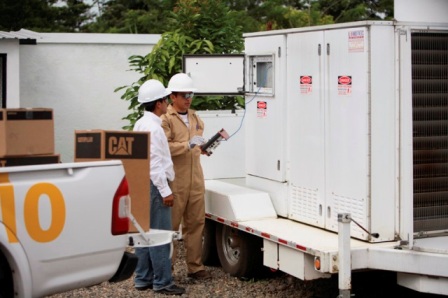 Load bank testing assures your generators are prepared to operate as specified when its needed. Gain confidence that your emergency generator will supply power for an extended period of time and perform as designed by performing a load bank test.
Load Bank Testing Benefits
Ensures and verifies quick response time
Verifies output current, voltage and frequency
Tests the integrity of the entire system
Evaporates harmful deposits from engine and exhaust system
Closely simulates an emergency power outage
Foley Power Systems can ensure that your emergency generator will perform as expected during an emergency by performing a test utilizing our fleet of Resistive and Reactive Load Banks and experienced technicians.