Our Parts Advantages
The timely replacement of heavy equipment parts is crucial for keeping your machines on the job and extending their lifespan. If you're in New Jersey, eastern Pennsylvania, northern Delaware, Staten Island or Bermuda, Foley, Inc. can serve as your one-stop parts headquarters. As the region's authorized Cat dealer, we specialize in high-quality replacement parts for Cat equipment. What's more, you'll receive excellent service from a dealer that's been in business since 1957.
New Cat Parts
Quality Cat equipment needs quality Cat parts. Whether it's a major repair or everyday maintenance, your choice of OEM Cat parts ensures your skid steer, excavator or other machine will continue to deliver the performance and reliability you require of it.
Foley is your Cat dealer in NJ, PA and DE. As a result, we're the best place to buy Cat OEM parts. We offer convenient online ordering and fast delivery throughout our service area.
Most importantly, when you buy parts from us, you're buying parts from a team that knows Cat equipment better than anyone. We are available to answer your questions and help make sure your order is complete and accurate — significantly reducing the risk of discovering late in a repair that you're missing a crucial item.
Used Cat Parts
You know genuine Cat parts are the best for your machine — but you're also on a budget. Buying used is the best way to get a replacement part that will fit right and work reliably without breaking the bank. Used is an excellent alternative to new when replacing non-wearable components.
The drawback? The quality of used parts can vary greatly. To avoid the time and expense of working with a poor-quality component, only purchase used parts from a dealer you trust.
At Foley, our factory-trained technicians inspect each used part and provide a full, transparent declaration of any issues. As a result, you can shop with confidence and make an informed decision.
Reman Cat Parts
Remanufactured parts offer the best compromise between quality, price and availability. Foley has the capacity to completely remanufacture engines, transmissions, hydraulics and other major machine components in our state-of-the-art facility. We test all reman items using sophisticated diagnostic tools to ensure they deliver performance comparable to new, at a fraction of the price.
With our core exchange program, you can save even more by bringing in your old component. You'll get a remanufactured replacement in return, while we work to restore your old part for a future client. Because there's less waste involved, remanufacturing is great for the environment, too!
Ordering Cat Parts Online
One of the main benefits of buying new, reman or used Cat parts from DE's Foley, Inc. is our online ordering system. Ordering online saves you time and lets you know the availability of your order instantly, so you can plan repairs accordingly.
Visit Parts.Cat.Com to access our inventory as well as those of our nationwide dealer partners. You'll also be able to view parts diagrams, product images and other relevant information that will help ensure you get your order right the first time.
Log in and search for the item you need by name, number or other criteria. Returning customers can view and repeat past orders using the history function.
When your order's ready, you can have it shipped to your job site or to one of our parts drops across DE, PA and NJ. You can also pick up your order at any of our five locations.
Ready to get started? Visit Parts.Cat.Com and set up your account, or contact our parts counter for more information.
Broad Selection of Cat Construction Equipment Parts and More
»    Genuine Cat® parts and supplies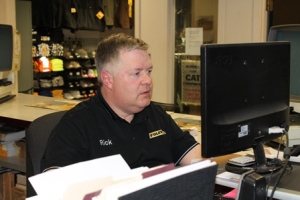 »    Factory-trained parts counter personnel
»    In-house exchange inventory
»    State-of-the-art hydraulic hose building capability
»    Truck engine and generator parts and supplies
»    Engine, powertrain, hydraulics and electronic controls reman/exchange programs
»    Capability to access Metso, Weiler and other allied brand parts
»    Wide variety of additional allied parts lines to support our customer's equipment
»    Online Parts.cat.com ordering option enabling you to order parts at your convenience 24/7
»    98% availability on Cat parts within 24 hours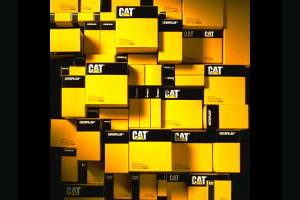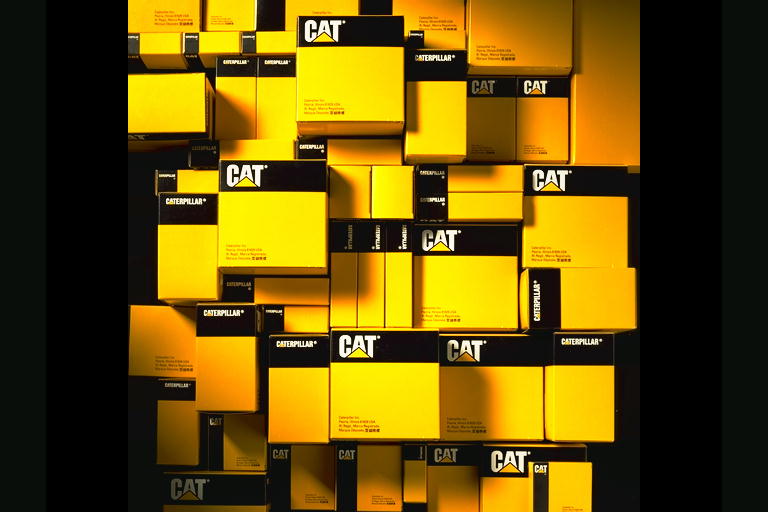 »    Worldwide parts search and delivery ability
»    Next day emergency delivery at all parts drops locations
»    Direct ship capabilities to your worksite
»    Daily stock order deliveries to all of our facilities
»    Online technical information
»    Value priced parts options for older Cat machines
Foley has one of the largest inventories of new and used heavy equipment cat parts for sale in New Jersey, eastern Pennsylvania, northern Delaware, and Staten Island. If you're looking for OEM parts for Cat equipment, we offer 98% availability, anytime online ordering and a network of convenient drop-off points throughout our region. As an authorized Cat dealer, our personnel know the company's full lineup of construction, power systems and truck engine equipment better than anyone and can ensure you're getting the right item each time.
Our Knowledgeable Cat Equipment Parts Staff Is Here to Help
Even if you prefer ordering parts online, there are times when you might need some help in making the right choice for your machines. Whenever you have questions about parts selection or compatibility with your equipment, you can always reach out to us for friendly, personalized assistance.
As an authorized Cat dealer, our personnel know the company's full lineup of construction, power systems and truck engine equipment better than anyone and can ensure you're getting the right item each time. We can tell you if a specific part is an ideal fit for your machine, which can save time and prevent the hassle of having to return or exchange an item.
Contact Our Parts Counter
To learn more about our broad selection of Cat parts for sale, feel free to stop by or give us a call today.
Piscataway Campus:  732-885-3090
Bensalem Campus: 215-639-4300