Customer Service Agreements (CSA)
Customer Support Agreements
Customer Support Agreements (CSA)s are equipment service agreements that can range from simple Preventive Maintenance Kits to sophisticated Total Maintenance and Repair Agreements.
By properly maintaining your equipment with a CSA, you can maximize the up-time of your equipment by identifying equipment issues before they cause failure – saving you time and money. CSAs typically include on-site preventative maintenance services performed to factory specifications by our Cat certified technicians.
Customers may also request  an S.O.S. Fluid Analysis and a subscription to Cat Product Link™/VisionLink™, our real-time condition monitoring management tool. Our experienced service team will customize your CSA to achieve a cost effective maintenance solution that will meet the specific needs of your business.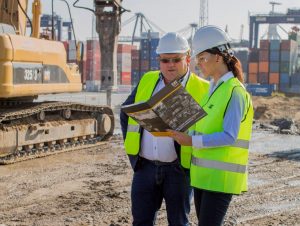 There are no pre-set requirements or specific products and services that you must agree to buy. In every case and with every piece of equipment, a CSA is an individualized plan.  Foley's Customer Support Representatives will work with you to determine the best strategies to maximize productivity and minimize costs for both your Cat and non-Cat equipment.
To determine what type of CSA will benefit your equipment and be most efficient for your organization, contact our service department at 732-885-3070 Option 2 to get started.