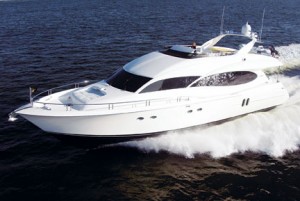 Engine Support Made Simple.
When you're in need of service for your CAT marine propulsion engine, you can rest assured knowing quality service is available for your yacht or sport fishing boat.
Foley Marine Power Systems offers all levels of marine service for your vessel. With fully equipped service trucks and Cat certified technicians, we service all models to get you onto your next fishing trip or port of call.
We've built a worldwide dealer network so there's always a Cat Marine expert near you. Ask about easy part purchasing, fast deliveries and scheduled service. We're here to help you maintain a successful business — starting with your engine.
Call us today and discover how easy it is to enjoy Cat power for years to come.
Visit Cat Marine Service  for more information.
Watch a video of how Ocearch, a non-profit organization with a global reach for unprecedented research on great white sharks and other large apex predators, relies on Cat's Marine engine service around the globe.