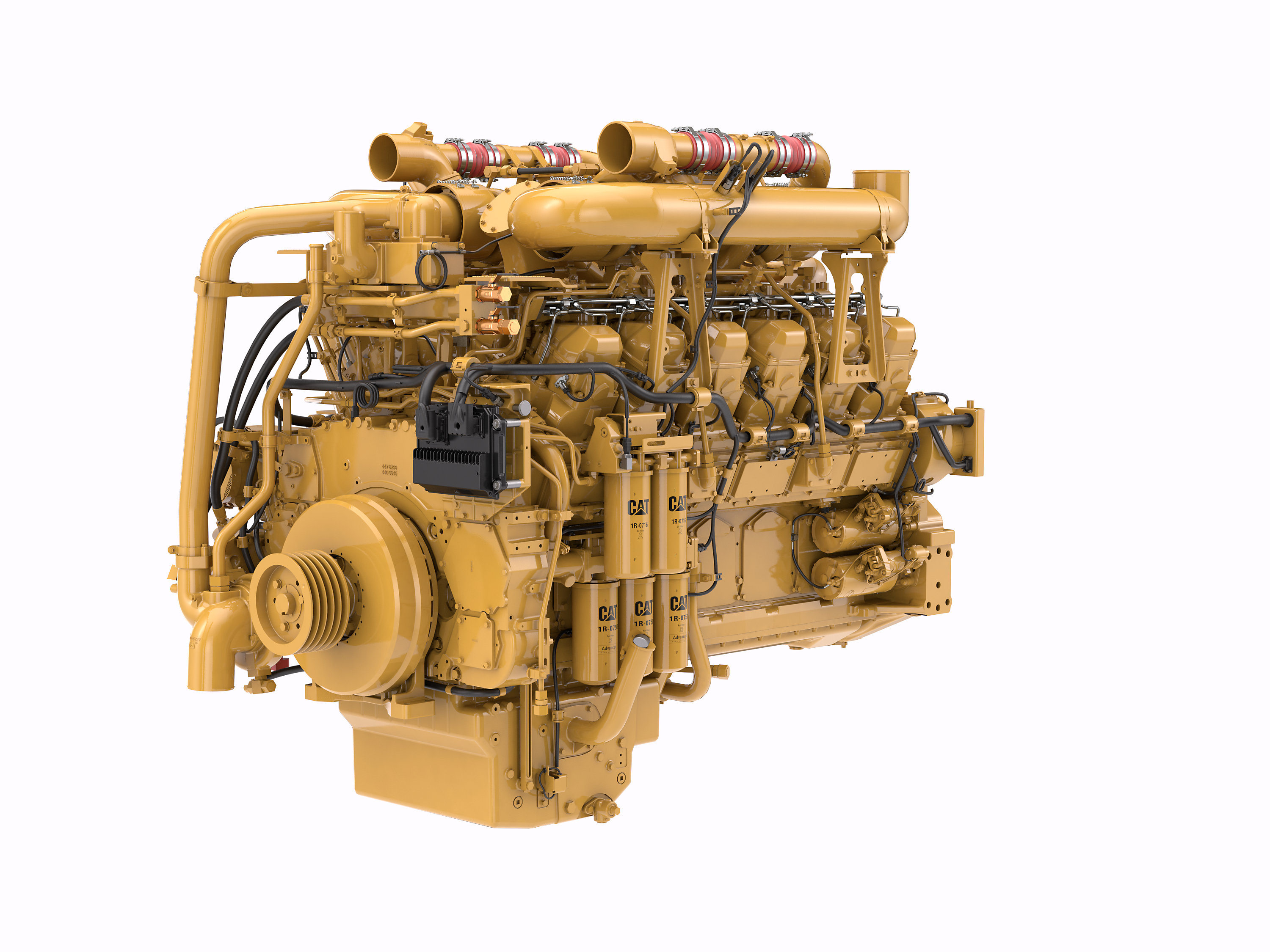 35th Anniversary of the Cat® 3500 Series Large Engine
35th Anniversary of the Cat® 3500 Series Large Engine
35th Anniversary of the Cat® 3500 Series Large Engine Inspires Philanthropy and Business Integration at Caterpillar Inc.
To recognize the 35th anniversary of the Cat® 3500 engine platform, and as an expression of the company's commitment to powering human progress, Caterpillar Inc. will give a 3500 powered generator set to a charitable organization that is making a difference in the world. The generator will be used to provide consistent electric power to facilities supported by the charitable organization that otherwise would not have access to reliable energy. Installation and ongoing service and support will be provided by an in-region Cat dealer. The non-profit recipient of the Cat 3500 generator will be announced on September 24, 2016, from the Global Citizen Festival in New York City.
The Cat 3500 engine platform is the industry standard for heavy duty diesel and gas engines worldwide.  With more than 35 years in production, 190,000 engines in the field and 3 billion operating hours in mining, rail, electric power, oil & gas and marine applications, the 3500 exemplifies Caterpillar's long-standing commitment to technical innovation and continuous improvement in the interest of customers' business success.
"Our customers use our heavy duty engines to power a global energy infrastructure," commented Rod Shurman, product manager for the 3500 platform." 3500s are helping to meet people's needs for power every day, in some of the world's most critical industries: mining trucks carrying ore to be processed, tugboats guiding ships to harbor, drill rigs tapping precious oil and gas reserves, generators bringing vital electricity to communities, hospitals and data centers. It's only fitting that the engine that's considered the gold standard in power should also serve those most in need."
The generator set give-away represents a unique partnership between the engine product and marketing organizations, the Cat dealer organization and the Caterpillar Foundation, and reflects the company's commitment to integrating philanthropy and business to address pressing global needs. As the company works to build stable societal infrastructure through its products and services, the Caterpillar Foundation is focused on building human infrastructure by investing in organizations and policies that help to alleviate the root causes of global poverty and put people on the path to prosperity. Recently, the Foundation has placed an increased focus on investments in policy – specifically energy policy – to address the root causes of poverty and create sustainable solutions.
"This is just one engine, and one organization, but together they will empower a community," said Michele Sullivan, president of the Caterpillar Foundation. "Purposeful partnerships like this, between businesses, non-profits, government and citizens, can really start to tackle some of the world's toughest issues like energy poverty. Together, we are stronger, and that has a big ripple effect."
To learn more about the Cat 3500 genset give-away and the 35th anniversary of the 3500 engine platform, please visit www.caterpillar.com/power.