Angela Martin-Moushon Joins Foley, Incorporated
Angela Martin-Moushon Joins Foley, Incorporated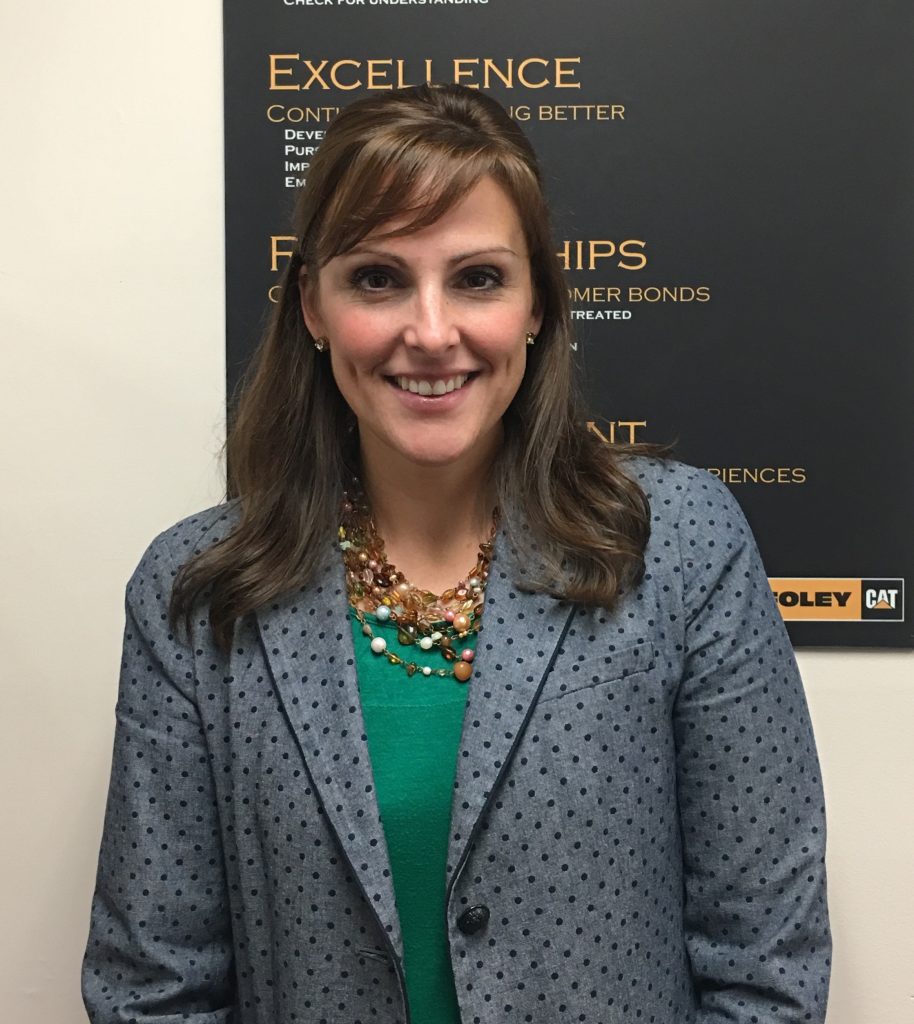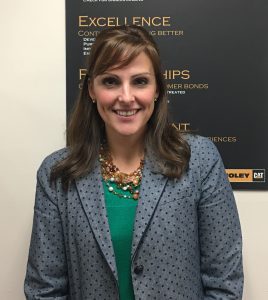 Angela Martin-Moushon joins Foley, Incorporated
(Piscataway, NJ, December 19, 2017) – Susan Connolly, Executive Vice President & COO of Foley, Incorporated announced that Angela Martin-Moushon has joined the company as Vice President of Parts Operations and Product Support Sales, reporting directly to her.
Moushon comes to Foley from Caterpillar where she has worked for the past 15 years.  While with Caterpillar, Moushon served as a 6 Sigma Black Belt, Strategy Consultant, Parts Growth Manager and Americas Service Operations Manager.  From 2005-2008, she called on Foley as the dealer's Parts and Service Rep.  Most recently, she served as a facilitator for Caterpillar's Strategic Planning Committee and made major contributions to the development of their future strategy and Global Brand.
In her new role, Moushon will be responsible for Parts Operations and Product Support Sales. Reporting to her will be the Corporate Parts Manager, Construction Product Support Sales Manager and Engine Product Support Sales Manager. In addition, the Vice President of Service Operations, will work closely with Moushon to support Foley's Value of Astonishment by creating awesome customer experiences.
Connolly commented, "Moushon is uniquely well suited for this assignment and knows the Foley organization well." Moushon is working on an initiative from Caterpillar called Parts Inventory Collaboration (PIC).  This will provide better visibility and real time inventory between Foley, Caterpillar and other Dealers to help ensure we have the parts when customers need them. She will also work on many service initiatives that will help the company focus on growth.
Susan Connolly stated, "We are excited about this new addition to our organization and our Executive Leadership Team.  We believe it further supports our commitment to the future growth and success of our Company while embodying our Value of Excellence."
Foley, Incorporated is the Caterpillar Dealer in New Jersey, eastern Pennsylvania, northern Delaware, and Staten Island. The main campus is located at 855 Centennial Avenue in Piscataway, NJ. Since 1957, Foley offers solutions for Power Generation, On-Highway applications, Construction Equipment and other job site Rental needs. Foley continually strives to offer you the best products and services available in the marketplace in order to create customer experiences that create customer for life.
Press Inquiries
JennaRose Caruso
Tel: 732-885-3106
jcaruso@foleyinc.com