Cat 836K Landfill Compactor Designed With Operator Comfort and Safety, Durable Performance, and Serviceability in Mind
Cat 836K Landfill Compactor Designed With Operator Comfort and Safety, Durable Performance, and Serviceability in Mind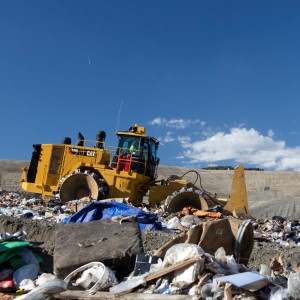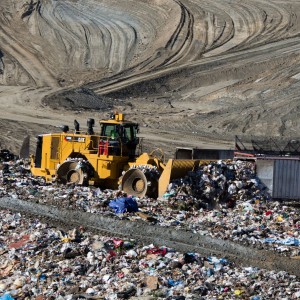 The new 562 gross horsepower (419 kW) Cat 836K landfill compactor has more than 20 years of Caterpillar expertise in this demanding application already built in. Field-proven components with a history of durable reliability, ease of service, and an ergonomic environment that ensures the operator's health, productivity and safety are all standard features. The 836K now advances the solid engineering of its predecessors with a redesigned cab, an engine that meets U.S EPA Tier 4-Final (EU Stage IV) emissions regulations, new wheel and tip configurations, and enhanced safety and serviceability features.
The newly designed operator's station features improved ingress/egress for the convenience of the operator, and a standard rearview camera significantly enhances overall visibility. A new instrument pod features membrane switch panels, and automatic temperature control adds to the overall comfort of the cabin. Interior and bystander sound levels are reduced, and optional sound-suppression packages are available. Interior sound levels are a quiet 73 dB(A).
For operator convenience and added productivity, the 836K's Auto-Blade feature automatically raises the blade when the machine reverses and lowers the blade to a pre-set height when it moves forward. The STIC™ steering controller uses a single lever for steering and transmission control, allowing the operator to sit comfortably back in the seat, significantly lessening fatigue. Available are a heated seat and radio options, including Bluetooth, MPS, or satellite.
For optimum efficiency, the 836K can be fitted with the Cat Computer Aided Earthmoving System. Using Global Navigation Satellite System technology and digital terrain files, the system delivers real-time information via an in-cab display to assist the operator in determining the appropriate number of passes for the level of compaction required.
Rugged, durable power train
The 836K' s Cat C18 ACERT™ engine uses selective catalytic reduction to control nitrogen-oxide emissions and the Cat Clean Emissions Module—diesel particulate filter (DPF), diesel oxidation catalyst, and Cat Regeneration System—to control particulate emissions. DPF regeneration is automatic and does not interrupt the machine's work cycle. For added efficiency, an auto-reversing, hydraulically driven fan adjusts its speed to match cooling requirements, reducing horsepower draw and conserving fuel.
The Cat mechanical drive train in the 836K is purpose-built for the harsh waste- handling environment and ensures positive power transmission, productivity, and efficiency over the long haul, compared with alternative drive-train technologies.
Caterpillar's exclusive Impeller Clutch Torque Converter works with a throttle-lock feature to allow modulation of rimpull in order to slow the machine without reducing engine speed. This capability allows full hydraulic power for blade and steering functions at all ground speeds, while providing hydrostatic-drive-like performance. A direct-drive/converter-drive power-shift transmission and rugged planetary axles complete the 836K's drive train.
New wheel configurations
The 836K can come equipped with one of 3 new wheel & tip configurations are available to meet a particular application.
The new Paddle Tip offers high performance & less fuel burn with more traction & less weight. The Plus Tip has a Traditional design for increased side slope stability and the Combination Tip merges both paddle and plus tips to give high performance with side slope stability.
Guarding/serviceability/sustainability
To protect key components and systems from damage, the 836K uses specialized guarding, including hydraulically actuated engine and power-train shields, front-frame guards to prevent trash build-up inside the frame and to protect hydraulic lines, and axle-seal guarding to stop material from binding around the axles. In addition, sight gauges and fill tubes are protected.
The air-inlet screen uses a vertically corrugated, fine-mesh design that assists in preventing trash from entering the radiator area. Striker bars forward and behind the rear wheels and behind the front wheels help keep wheels free of debris and assist in maintaining required compaction. In cohesive material or severe packing conditions, optional cleaner fingers are available to further assist wheel-tip cleaning.
To ensure safe maintenance access, the 836K's routine service points are easily reached from ground level or from a single-level upper platform. The swing-out radiator facilitates cleaning, grease points are centralized, and belly guards are hinged for easy handling. Sight gauges for coolant, transmission, and hydraulic-oil levels eliminate system contamination, an electronic air-inlet-restriction indicator eliminates visual filter inspections, and the electronics bay is located in the cab, safe from the working environment. For added safety, the 836K provides ground-level access to emergency shut-down, battery-disconnect, and stairway light switches.
Along with reduced exhaust emissions, the 836K provides a number of fuel-saving features that reduce the 836K's CO2 footprint, such as Auto Idle Kickdown (reduces engine speed when the machine is inactive for a set time interval) and Idle Shutdown (stops the engine after a safe idling interval). The 836K also uses Cat HYDO™ hydraulic oil, which allows extended drain intervals (up to six times longer than conventional oils) and is significantly more biodegradable. And, of course, the 836K is built for multiple lives, with robust components that allow rebuilding through Caterpillar's Reman and Certified Rebuild programs.