Truck Frequently Asked Questions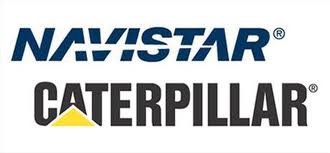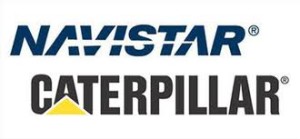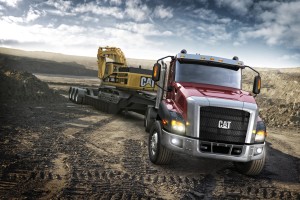 What type of truck is it? The Cat Truck is a Class 8 Vocational truck
What is classified as a vocational truck? A dump truck is the most commonly known vocational truck but the CAT chassis can be configured for many applications including a fifth wheel tractor, logging truck, cement mixer, refuse hauler, etc.
When will it be available? The order board for the Cat Truck will open In the 2nd quarter of 2011 with production & deliveries beginning in the 3rd quarter of 2011
Where will the truck be sold? The Cat Truck will be sold at our existing Foley, Incorporated facility.
Who will you be competing with? The Cat Truck will compete with Mack, Peterbilt, Kenworth and Navistar
How much will the truck cost? The Cat Truck will be priced competitively with other manufacturers
Whose bodies will you be using? The Cat Truck will be offered with the same bodies and attachments that you currently have access to
Is the truck an International with a Cat logo? No – not at all. The Cat Truck is a newly designed, purpose built truck from the ground up. Extensive research has been done to identify the wants and needs of vocational customers and the truck has been built to specifically meet those requirements
What engine will be in it? The Cat Truck is offered with a Cat 13 liter engine
What horsepower ratings will be available? The Cat engines will have the following BHP ratings: 11 liter = 330-390 BHP, 13 liter = 410-475 BHP, and 15 liter = 435-550 BHP
Which transmissions will be available? The standard transmission offered in the Cat truck is the Cat CX31 automatic transmission which includes 2 side locations for PTO and a Cat-exclusive high output rear PTO option. Your standard offering of Eaton manual and automated manual transmissions will also be available as options.
If you have any other questions please contact Bill Connolly at 732-885-3157 or bconnolly@foleyinc.com