Cooperative Purchasing Event
Cooperative Purchasing Event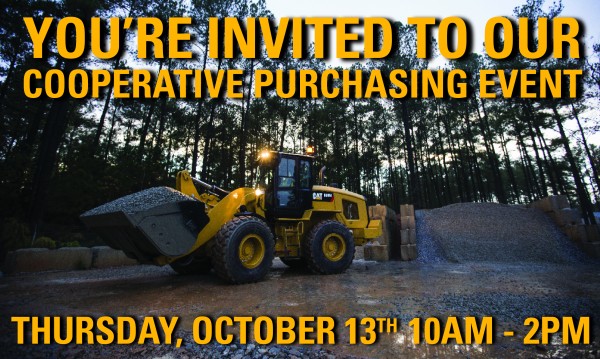 Cooperative Purchasing Event
Thursday, October 13, 2016 @10am-2pm
LOCATION
Foley, Inc.
Piscataway, NJ 08855
Safety presentation and machine walk around. CPWM credits pending!
This is an informational event designed to familiarize you with the basics of cooperative purchasing, and the available options and programs. See what Foley has to offer, including construction equipment, rental equipment and power generation, and learn the ins and outs of cooperative contract solutions. You must be pre-registered to attend this event. Register here.
What You Will Learn
• What is a cooperative purchasing agreement?
• What equipment and services are on the contract?
• How can my organization benefit?
• What programs are available?
Presentation at 11:00 AM
Greg Haglin, Government Solutions Team
Presentation and Q&A, The Basics of Cooperative Purchasing
Representatives from the Educational Services Commission of New Jersey (ESCNJ), National Joint Powers Alliance (NJPA), the National Intergovernmental Purchasing Alliance (National IPA), and Cat Financial will be in attendance.
For any questions, please contact Cindy Snow at CSnow@foleyinc.com or (732) 885-3154