Delaware Valley Paving: An Operations-Focused Company
Delaware Valley Paving: An Operations-Focused Company
Construction work is always a problem/solution scenario.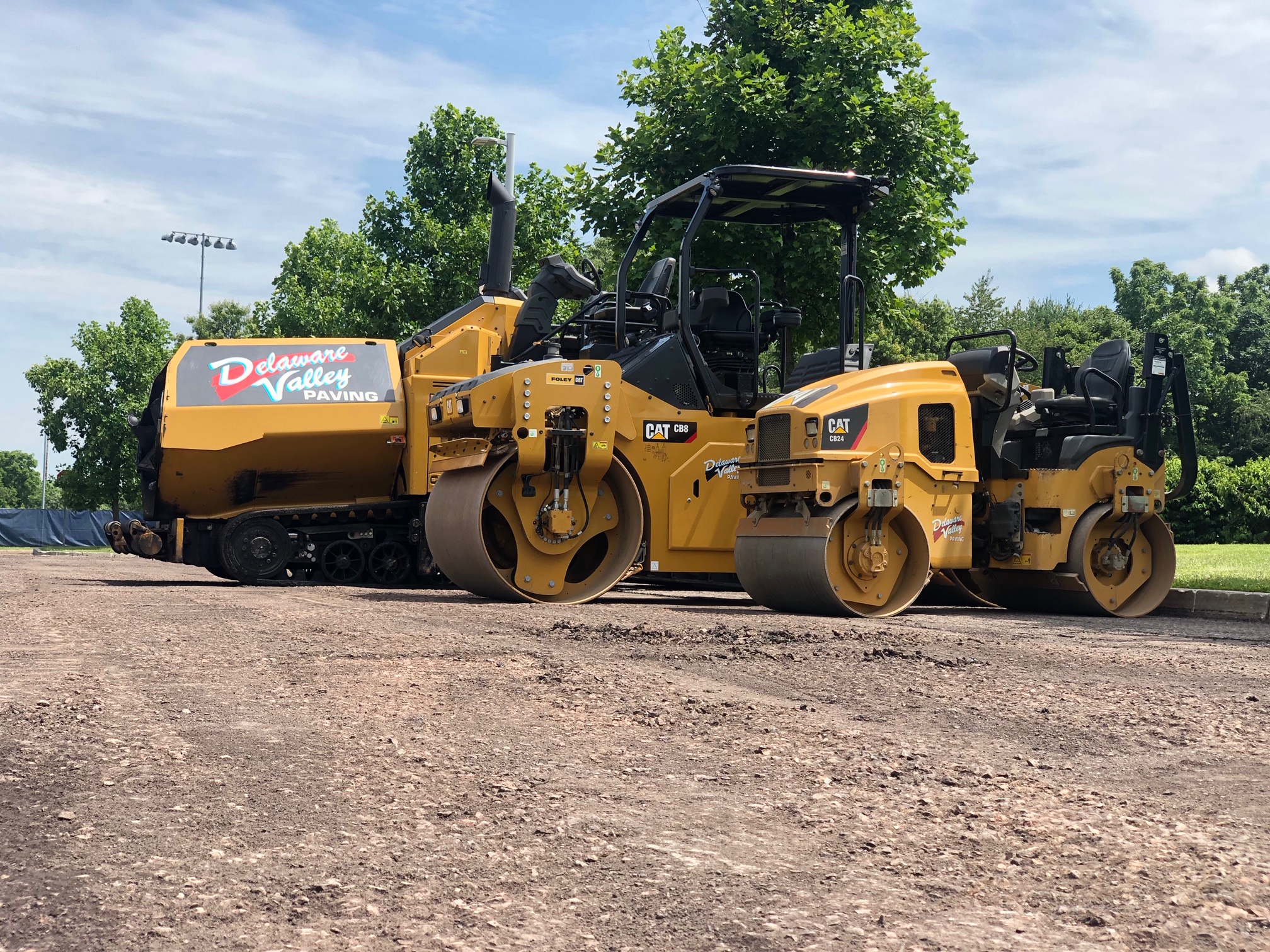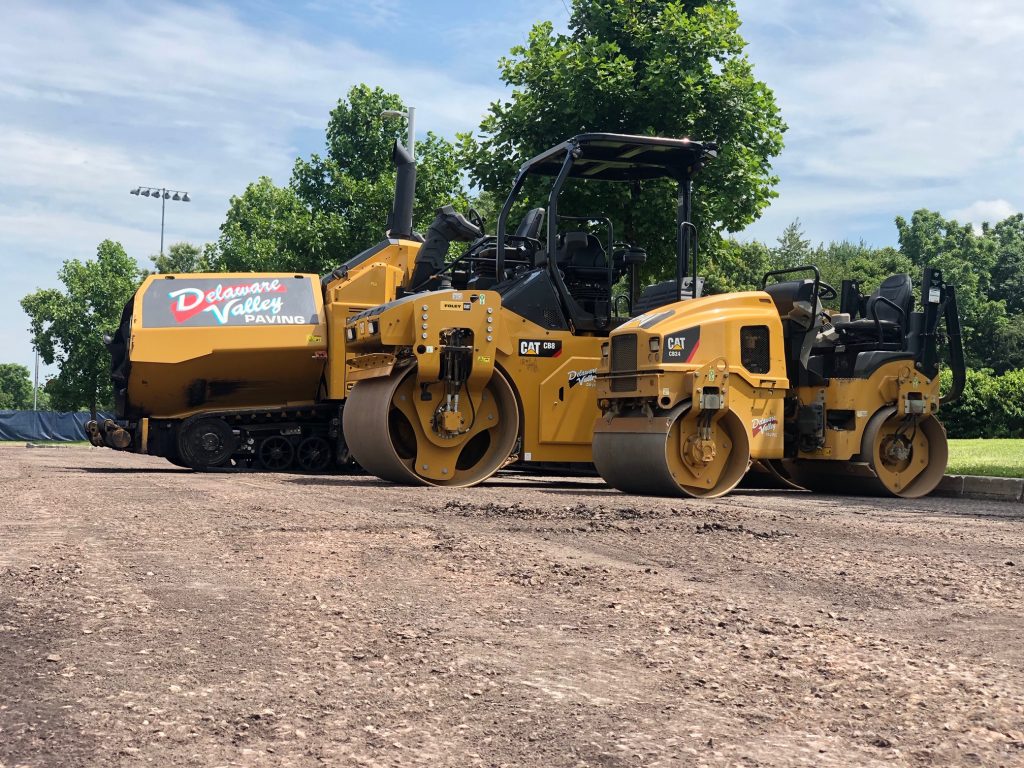 What separates ordinary contractors from great ones is the vigor with which they pursue these solutions to get the job done right and on time. That requires passion —
something that Delaware Valley Paving has an abundance of.
"It's exciting, like an adrenaline rush … everybody's moving and shaking, everyone has something to do and we all are working together," said Eric Faggioli of Delaware Valley Paving.
Faggioli views his work as 24/7 problem solving  and so does the entire company.
"The crews start at 3 a.m. some days and there is constant traffic in and out of the yard — it's a non-stop job putting out fires … I love it."
Growing Up in the Paving Business
Delaware Valley Paving is a full-service paving contracting company, based in Phoenixville, Pa.  The company performs asphalt overlay, concrete paving, line striping, seal coating, infrared repair, and maintenance work, such as signage, pothole repair, manholes, and other smaller scale work. But the contractor mostly can be found working on myriad projects involving large scale commercial jobs for property management and development companies throughout Pennsylvania, Delaware, Maryland and New Jersey.
Passion for paving work started early for Eric and his brother, Tom, who both developed an appreciation for the business when they were very young. Their father, Dave Faggioli, began his business paving driveways and doing smaller scale jobs.
Eric and Tom worked at the company every summer growing up and learned how to pave, how to run the equipment and how to manage a job.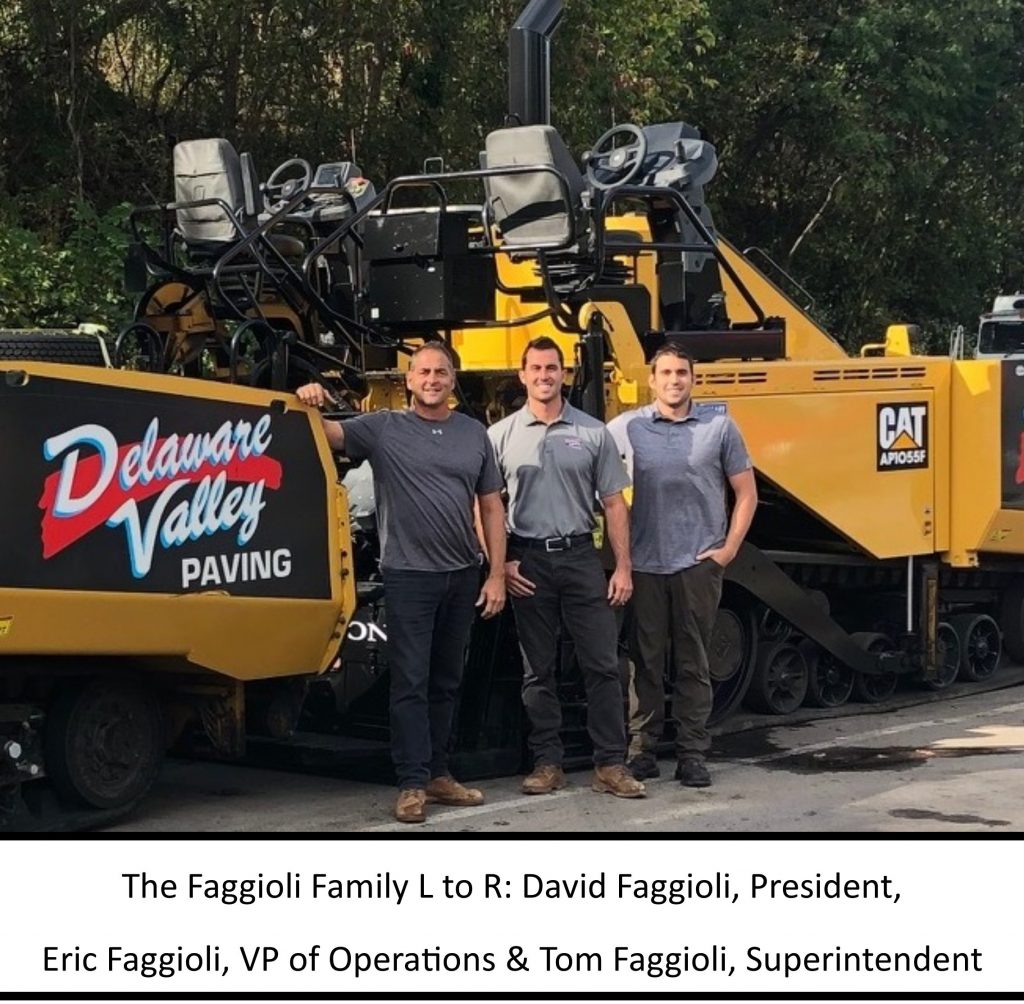 "I knew how to run equipment since I was six years old," said Eric. And today, it's like second nature to the brothers. While Eric is vice president operations, Tom is a superintendent.
Striving for Perfection
What distinguishes Delaware Valley Paving and its 70 employees is the company's unrelenting attention to detail and steadfast commitment to customer satisfaction.
Simply put, Delaware Valley Paving is an operations-oriented company and focuses on getting the job done as efficiently as possible.
"We get the jobs done faster, with more production and provide a better product than others," Eric said. "We gain trust with customers by showing them how well we operate and how we work as a team."
The family works together daily, but their roles are separate. They are able to work together easily because they trust each other to make decisions (and it helps that they are best friends.)  Eric credits his father with teaching him everything he knows about how to run a business, but just as important, how to treat employees.
"My dad taught me everything I know about business, and he's a phenomenal business man, "Eric said.
It was good teaching because the backlog of projects the company enjoys is proof. So much so, that Delaware Valley Paving can focus on mainly larger projects and some municipal work.
But construction work is equal parts human and machine and to help the company get the job done are their four Cat pavers, three Weiler pavers, a Cat wheel loader and 20 other pieces of equipment that round out the fleet.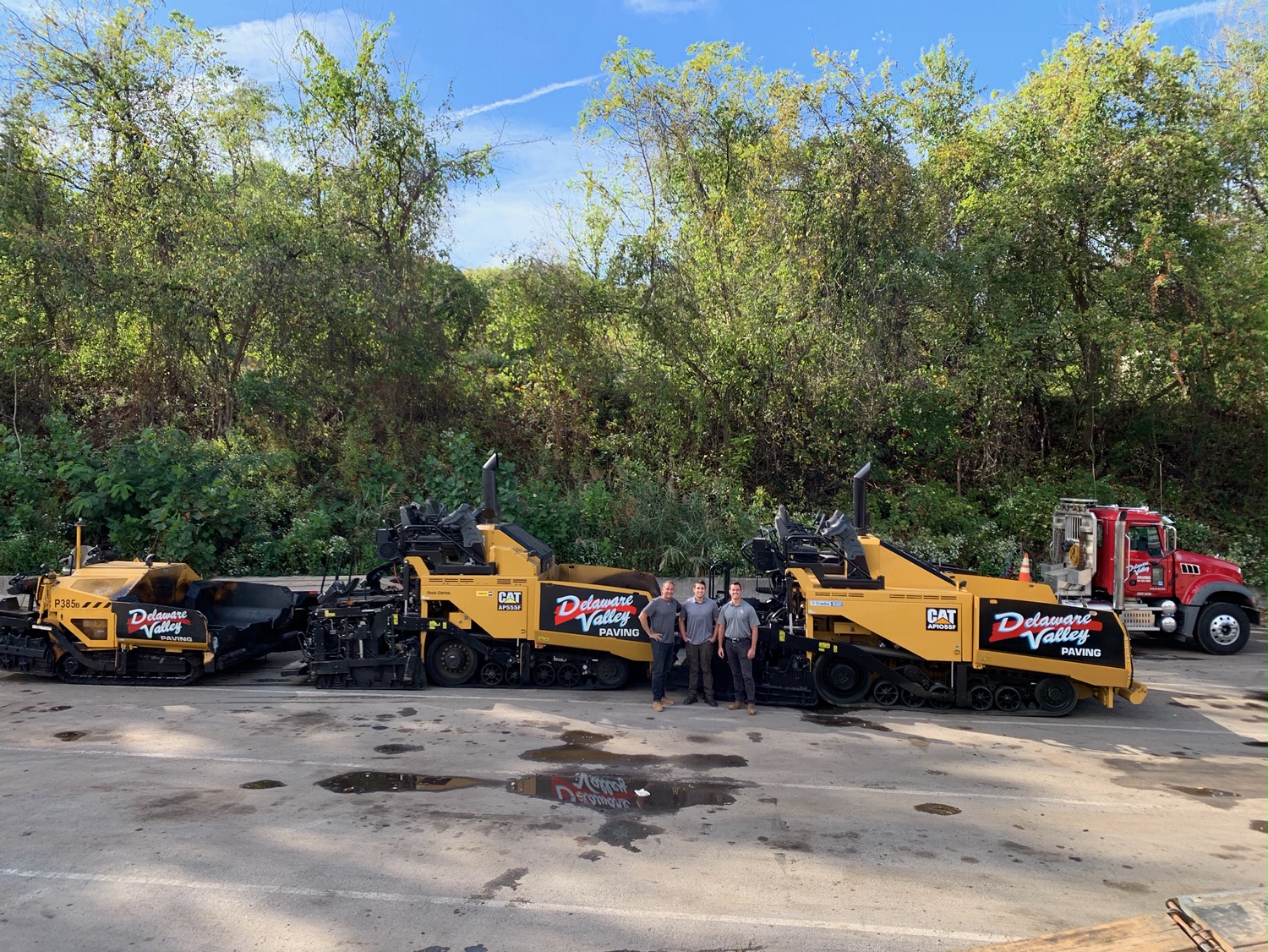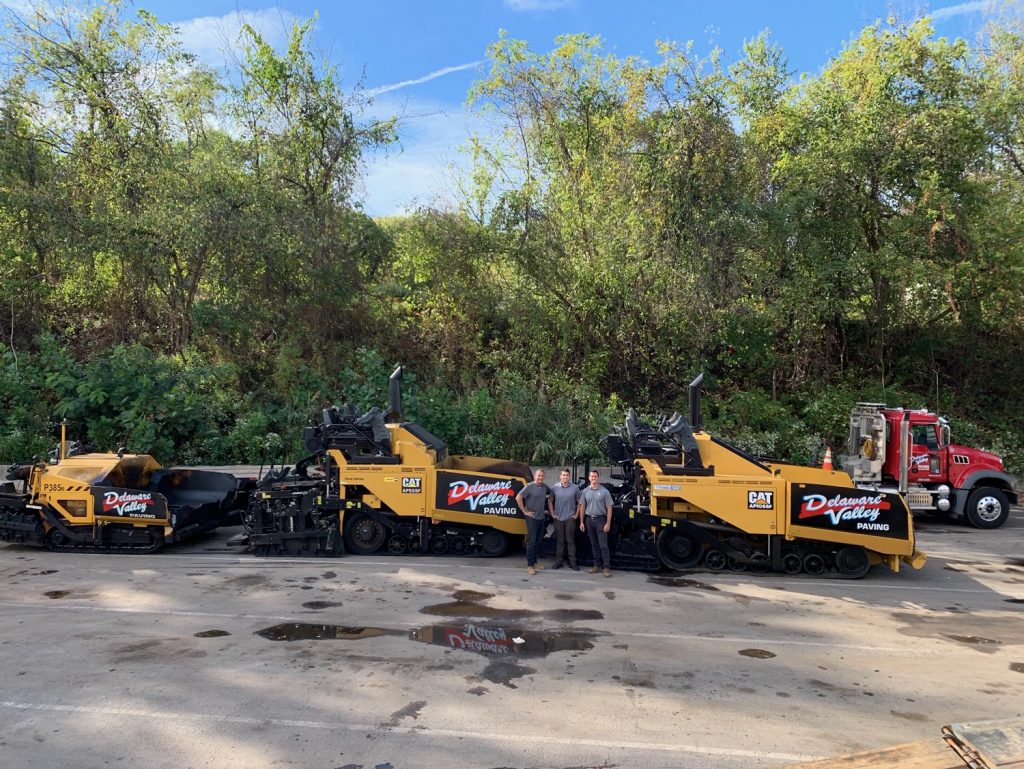 Eric finds his Cat pavers and his dealer, Foley, Inc., to be an ideal match for the type of work and the quality of work they insist they accomplish for their customers.
"I find Cat pavers are the most user friendly," Eric said. "Foley and Caterpillar have a great service network. If we ever need anything, they are there for us, and Cat equipment it holds it value better than different brands."
Eric works with Foley Sales Representative Jeff Dague, Paving Product Manager Dick Costello and Paving Supervisor John Cerkvenik and relies on all of them to help answer technical questions, purchase screeds or equipment and more.
"Jeff [Dague] is always helpful, and the nice thing about Foley is they have a 'big house,' so there is always someone who specializes in what we need, like Dick [Costello] or John [Cerkvenik]."
Busy in the Delaware Valley
Delaware Valley Paving's Cat paving fleet is rarely idle. Recently, the company completed a large project for State Farm, where it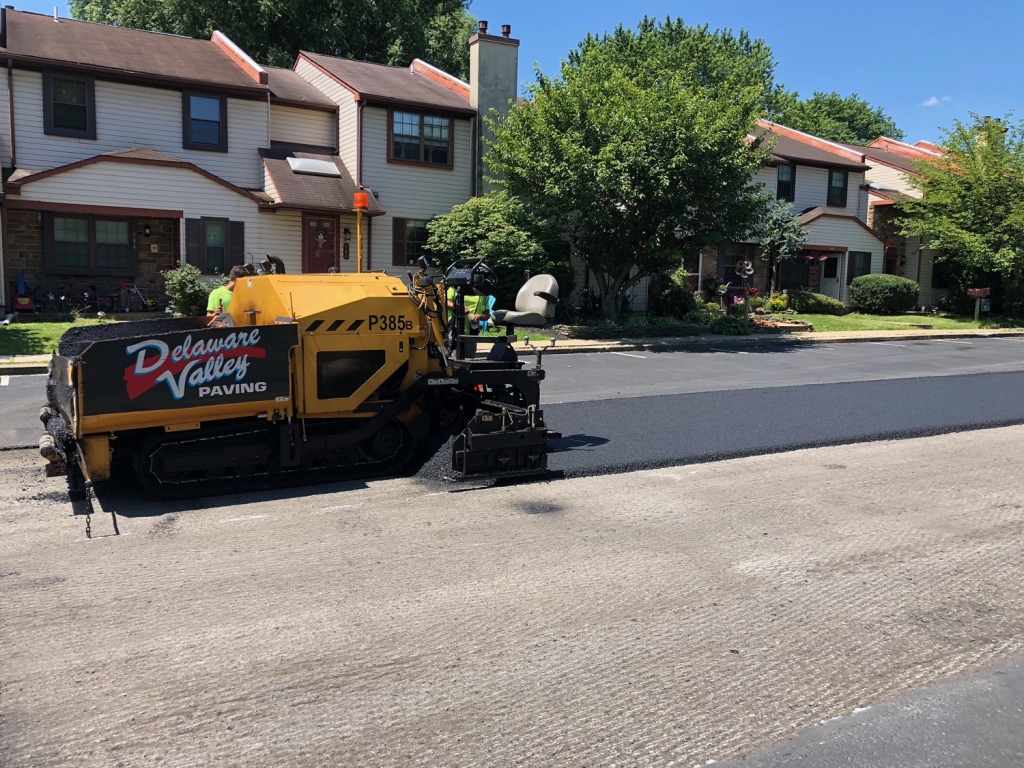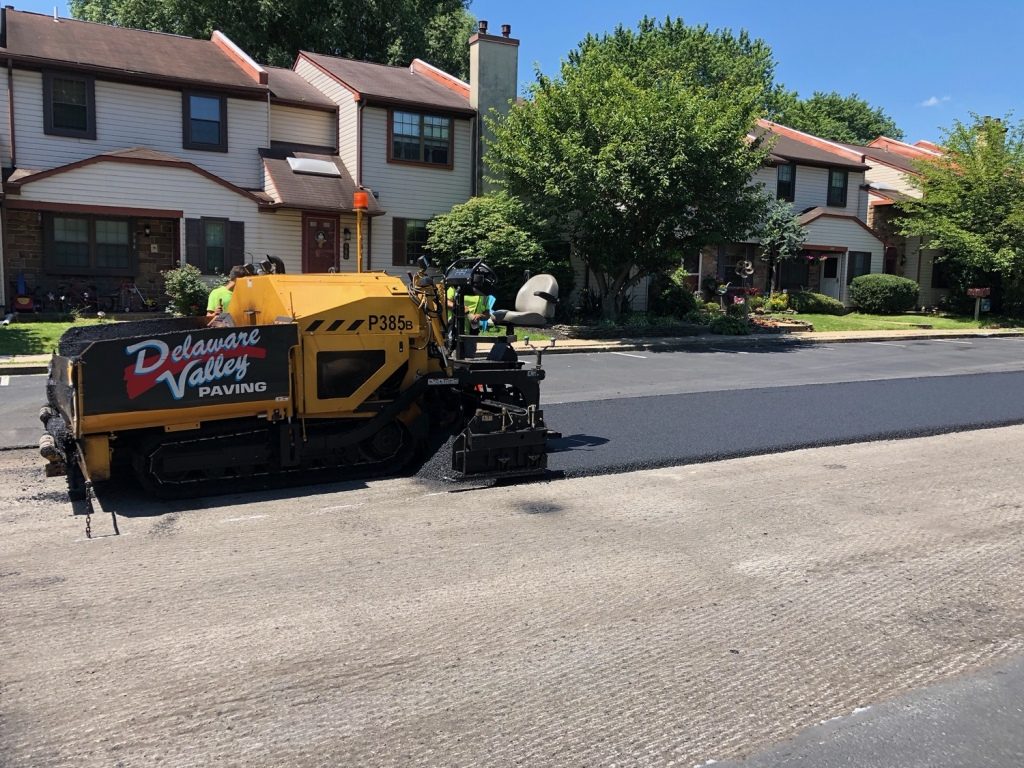 employed two crews to get the job done quickly. The job called for a 1.5-in. mill and pave of an existing parking lot as well as striping. Delaware Valley Paving provided phasing and worked closely with its client to meet milestones on time, while maintaining a safe work space. Eric was pleased to report that their client was thrilled with the efficiency, speed and quality of the job.
The company also recently completed a four-day job at Spring Ford High School using its Wirtgen 200i 7' milling machines and Cat 555F asphalt paver to cover 16,000 sq. yds. of 1.5-in. mill and pave.
Problems and solutions — that's all it ever really is about and Delaware Valley Paving continues to prove its resolve to surmount these projects with the ideal mix of passion, trust, quality equipment, successful, reciprocal business relationships with its dealer and doing what was the company's patriarch taught.
"My father taught me to respect the difficulty of what it is that we are doing," Eric said. "We respect our employees and respect everyone that is involved in the process. Our crew works long days, it's hot, it's physically straining work, and we have to keep that in mind."
Lauren Stanley
Foley, Incorporated