Delivering Power to Support Emergency Response
Delivering Power to Support Emergency Response
For years, the U.S. military and other U.S. federal agencies have looked to Caterpillar for reliable, economical products to serve their critical needs.
Caterpillar is the world's largest manufacturer of generator sets, switchgear, UPS, automatic transfer switches and related electric power equipment. Caterpillar builds a complete product line of mobile and skid mounted generator sets that are ideally suited for providing prime power for disaster relief efforts. Caterpillar has a long history of providing earthmoving machines and generator sets for disaster relief situations all over the globe.
Caterpillar Defense & Federal Products (D&FP) is chartered to be the focal point for all Cat® product sales efforts to the U.S. government and foreign militaries. We have a dedicated staff of program managers, contract administrators, application and installation engineers and other professionals that focus solely on the U.S. government.
The mission of the D&FP team is to be the preferred provider of machines, power systems and support solutions to U.S. and other governmental customers and select defense customers.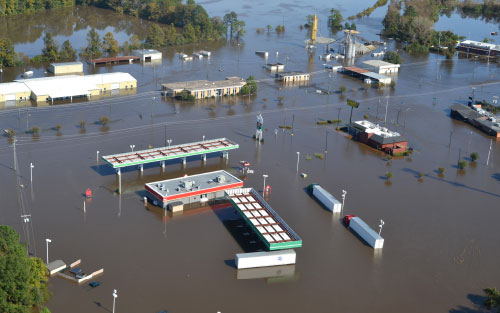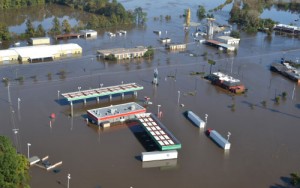 D&FP provides generator support to FEMA
In an emergency, Caterpillar's Defense & Federal Products (D&FP) Division is prepared to deliver mobile power when and where it's needed to the Federal Emergency Management Agency (FEMA).
On March 4, 2016, Caterpillar D&FP was selected to be one of five contractors awarded a $45 million, five-year indefinite delivery indefinite quantity (IDIQ) contract from the Defense Logistics Agency (DLA) to provide generator support to the Federal Emergency Management Agency (FEMA).
This contract provides for the rapid deployment of generator sets to support FEMA disaster relief operations in order to protect against, respond to, recover from, or mitigate against threatened or actual major or catastrophic disasters and emergencies – both natural and man-made, including acts of terror.
Caterpillar Defense & Federal Products is the prime contractor for this contract, and Foley Power Systems (FPS) is the key subcontractor. FPS has a long history of supporting natural disaster relief efforts, including Hurricane Sandy, Hurricane Irene, 9/11 and many others.
FPS works with multiple Cat dealers to secure the needed generator sets for each task order, including arranging for round trip shipping, bill of material (BOM) coordination, dealer-to-dealer communications and rebilling, GPS tracking, task order tracking, 24/7 repair request and other items for Caterpillar.
As part of this contract, D&FP participated in a live FEMA exercise in July to demonstrate its readiness skills for (7) generator set model sizes, ranging from 25 – 500 kW. These units were delivered by Cat dealer Yancey Power Systems to a FEMA distribution location in Atlanta, Georgia.
Ready to Roll
On the morning of October 6, D&FP received a request of quote (RFQ) for tasking instructions from the Defense Logistics Agency (DLA) to mobilize (10) XQ1000 and (12) XQ800 Mobile Generator Sets capable of producing 19.6 MW of total power for U.S. federal government emergency requirements within 24 to 36 hours to Orlando, Florida. At 6:30 pm, this RFQ was finalized and awarded to D&FP, and mobilization began.
When Hurricane Matthew changed its course the following day, the destination was changed to the Yancey Cat equipment yard in Austel, Georgia.
John Holland, a rental power manager for Cat dealer Foley Inc., began soliciting dealer inventory to establish the closest resources to meet the quick delivery requirement.
Holland organized the 22 generator sets, and all necessary cables and hardware for operations. The mobilization required 22 semi-tractors with 44 drivers to comply with DOT driver on-duty limitations. Holland dispatched a Foley service technician to Austel, Georgia, with 22 Product Link™ PL 131 (GPS) tracking devices for installation once the units arrived.
The hurricane subsequently weakened, thereby the generator assets were not required. The units were ultimately returned to their respective Cat dealers (Ohio Cat, H.O. Penn and Foley).
"Even though the generator sets were not needed, it was still a useful exercise," Holland said. "It demonstrated that we can respond on short notice. We got the equipment there and met the timelines—everything was delivered and ready to roll."
Originally published in High Velocity Communications in 2016 Issue 3.  View original article here.