Dieci Telehandlers Added to Foley Rents Product Line
Dieci Telehandlers Added to Foley Rents Product Line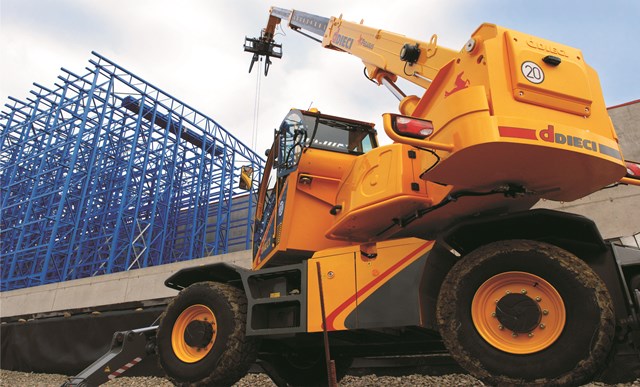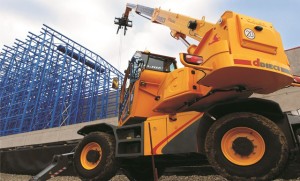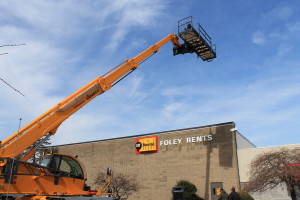 Ryan Foley, Vice President of Foley Rents, announced that Foley Rents has become an authorized dealer for Dieci telehandlers. In addition to rentals and sales, we also provide parts and service for this product line.
Dieci is an Italian manufacturer that has been producing products since 1962. Dieci has been producing telescopic elevators since 1983, designed specifically for use in industrial and building sectors. They are compliant with user requirements, safety in absolutely all working conditions, and ease of use, lasting reliability and worldwide assistance.
With over 36 product models, Dieci in the United States has the largest range of customized models designed specifically for use in private, state and federal sectors. Dieci North America is a distribution center in the United States and has become the fastest growing and strongest of all distributors.
Foley states, "Dieci offers a rotating telehandler, which we currently do not offer. This has multiple uses in many applications to help increase jobsite productivity. With a wide variety of attachments, such as a rotating man basket, 8 foot truss boom with winch or a carriage with a 2.5 ton winch, one skilled operator can do a multitude of activities more efficiently. These machines can reduce the overall number of machines needed on a site, resulting in time and cost savings."
Units available for sale, rent or lease will include Rigid Frame Telehandler Hercules 210.10 capable of lifting 46,200 lbs to heights of 33 feet and the Samson 70.10 capable of lifting 15,400 lbs to 31 feet. In addition to the Rigid Frame line up Foley will also be offering Rotational Telehandlers such as the Pegasus 40.25 that can lift 9,000 lbs up to 81 feet. Other rotational models available will be the Pegasus 50.21 capable of lifting 11,000 lbs up to 67 feet. Dieci also develops and manufacturers attachments from buckets and blades to grapples and forks.
"We are pleased to have formed this new partnership with Dieci, in order to offer our customers a variety of solutions for their projects."
Located at 855 Centennial Avenue in Piscataway, NJ, Foley is the Caterpillar Dealer in New Jersey, eastern Pennsylvania, northern Delaware, and Staten Island. Since 1957, Foley offers solutions for Power Generation, On Highway Applications, Construction Equipment and other job site Rental needs. Foley continually strives to offer you the best products and services available in the marketplace, in order to create customer experiences that create customers for life.