Foley, Inc. Opens Used Equipment Sales Center in Monroe, NJ
Foley, Inc. Opens Used Equipment Sales Center in Monroe, NJ
July 23, 2020
For Immediate Release
(Monroe, NJ)
Jamie Foley, CEO and Ryan Foley, President of Foley, Incorporated announced that they have opened up the Foley Used Equipment Sales Center at 974 Route 33 East, in Monroe, NJ. The Foley Used Equipment Center is one of six Foley branch locations. Other locations are in Piscataway, NJ, Hammonton, NJ, Bensalem, PA, Whitehall, PA, and Bear, DE.
The new branch location is centrally located in Foley's territory and will serve solely as a used equipment center for the company's entire fleet of used construction equipment. The 70,000-sq.-ft. yard will be a retail center for customers to browse the equipment for sale. There are currently 175 machines in the yard, with a goal to increase that to 250 in the next few months.
The location will be staffed by Jared Briesch, Machinery Sales Used and Heavy Rental Manager, Mike Slater, Used Equipment Sales Center Manager, Dennis Thompson, Assistant Used Equipment Manager, Jennifer Timko, Used Equipment Administrative Assistant, as well as other members of our sales department and a technician and loading dock assistant at all times.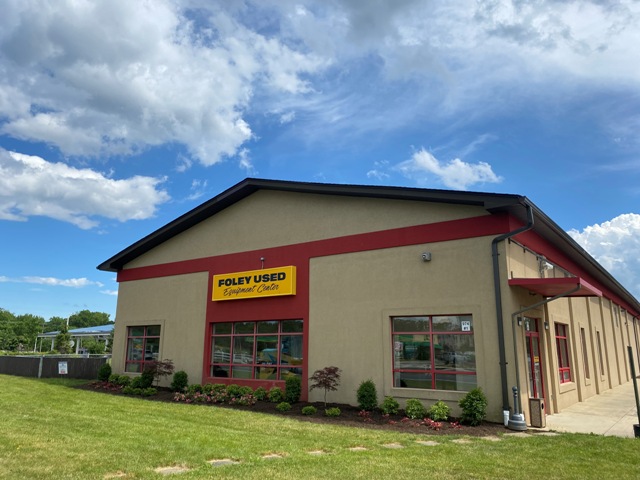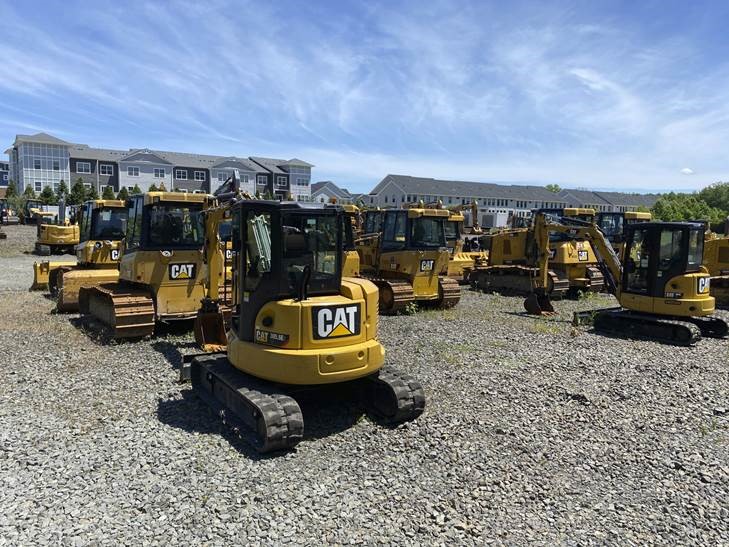 Foley Used Equipment Sales Center opened its doors in June, located in Monroe, NJ.
Briesch said, "Over the last five years, we have seen an increase in our used equipment sales, so we know that our customers can see value in a location like this, where they can shop our entire used inventory. We hope to make this center very retail-focused, where customers can walk-in and browse the equipment in the yard. We will be open from 8 a.m. to 5 p.m. and are encouraging anyone looking for used equipment to come visit us and see all we have to offer."
The Foley Used Equipment Center will be the first of its kind for the Cat® dealer network, and the entire organization is excited to be able to provide this unique resource and shopping experience for their customers.
Foley, Inc., is the Caterpillar dealer for New Jersey, eastern Pennsylvania, northern Delaware, Staten Island, N.Y., and Bermuda.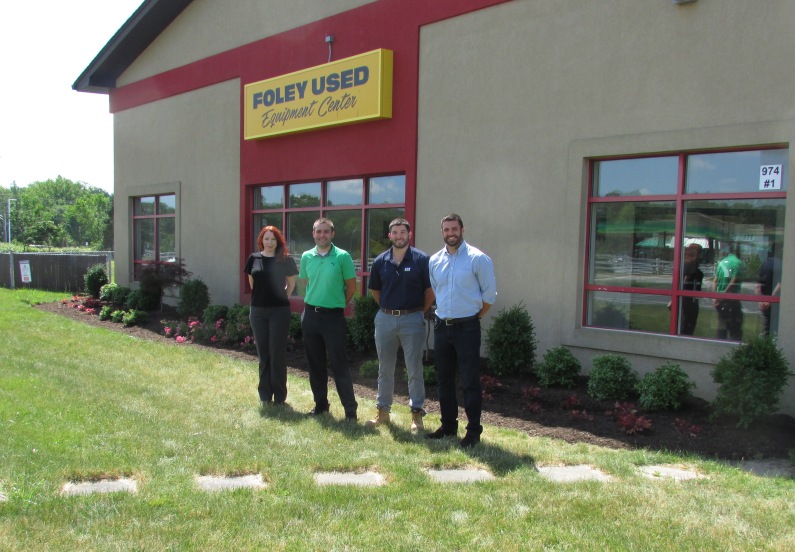 (Left to right: Jennifer Timko, Used Equipment Administrative Assistant, Dennis Thompson, Assistant Used Equipment Manager, Mike Slater, Used Equipment Sales Center Manager, and Jared Briesch, Machinery Sales Used and Heavy Rental Manager. )