Foley, Incorporated Announces the Promotions of Jared Briesch and Lenny DeJesus and Retirement of Art Vida
Foley, Incorporated Announces the Promotions of Jared Briesch and Lenny DeJesus and Retirement of Art Vida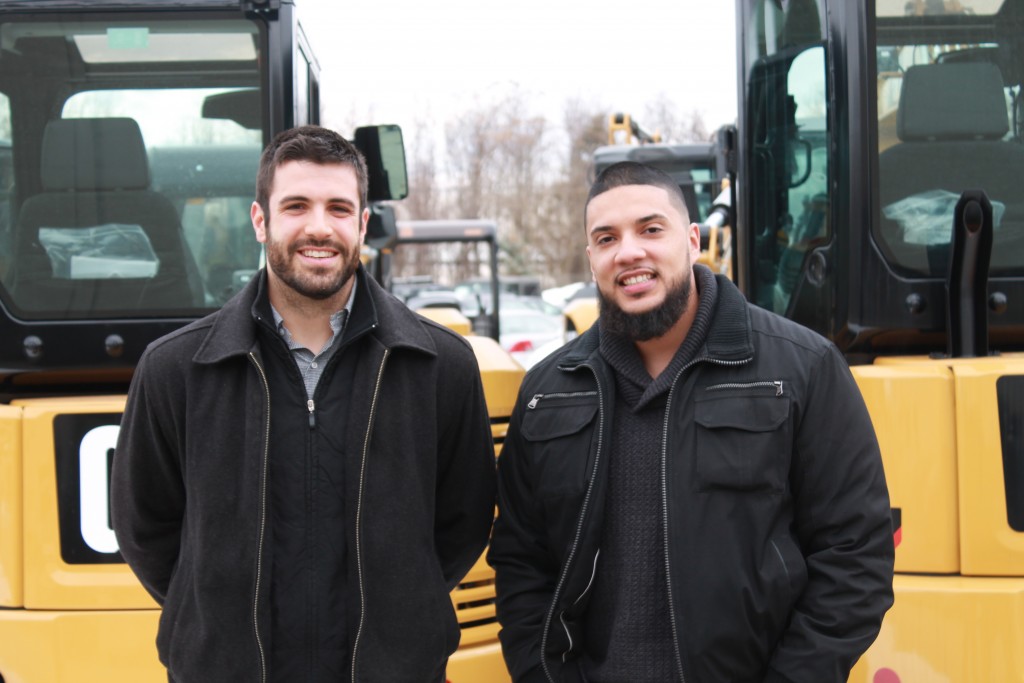 Foley, Incorporated Announces the Promotions of Jared Briesch and Lenny DeJesus and Retirement of Art Vida
(Piscataway, NJ, June 21, 2016) – Jeff Merle, Vice President of Machinery Sales at Foley, Incorporated, announced that Jared Briesch has been promoted to Used Equipment and Rental Manager and Lenny DeJesus has been promoted to Used and Rental Assistant, both in the Machinery Division.
Briesch has been with Foley since he started in 2011 as an Inside Sales Representative, calling on our Compact Construction Equipment (CCE) customers as well as our Product Support customer base. After a few successful years as an ISR, Briesch was promoted to Assistant Used Equipment Manager in May of 2013.  Now, in his new role as Used Equipment and Rental Manager, Briesch will be responsible for both the used equipment and heavy rental fleets, as well as all rentals and sales deriving from these fleets.
Jeff Merle stated, "Jared has been a strong asset to our used and rental business, both facilitating rentals and sales, as well as proving himself quite capable of assisting customers on his own, or working in collaboration with the Account Managers."
DeJesus started in our On Highway Division as a Service Advisor in 2011 and was promoted to Rental Coordinator at Foley Rents in 2013.  In his new role as Used and Rental Assistant, DeJesus will be responsible for the day to day functional workings of our heavy rental and rental purchase fleets.
"Lenny has shown a high level of customer service since joining the Foley team. He works well with customers as well as our own employees and has developed a reputation for being a trusted resource to get the job done.  We are glad to have him in the Machinery Division." stated Merle.
Art Vida came to Foley in February of 1980, spending his first seventeen years at the company in the Parts Department, holding several management positions.  After being promoted to Product Support Sales Manager in 1997 and spending four years in this role, Vida moved to a role in the Machinery Sales Department as Used Equipment Manager in early 2001.  In 2009, he was promoted yet again to Used & Rental Manager.
Merle commented, "Art proved to be a very capable Used Equipment Manager. He was outstanding at managing used and rental fleet valuations and had an uncanny knack for 'protecting the house' through busy periods as well as recessions.  We will miss him here at Foley, but wish him well in his retirement."
Foley, Incorporated is the Caterpillar Dealer in New Jersey, eastern Pennsylvania, northern Delaware, and Staten Island. The main campus is located at 855 Centennial Avenue in Piscataway, NJ. Since 1957, Foley offers solutions for Power Generation, On-Highway applications, Construction Equipment and other job site Rental needs.  Foley continually strives to offer you the best products and services available in the marketplace in order to create customer experiences that create customer for life.
Press Inquiries
Cindy Snow
Tel: 732-885-3154
csnow@foleyinc.com