Foley, Incorporated Becomes Dealer for AF1 Cold Air Blowers
Foley, Incorporated Becomes Dealer for AF1 Cold Air Blowers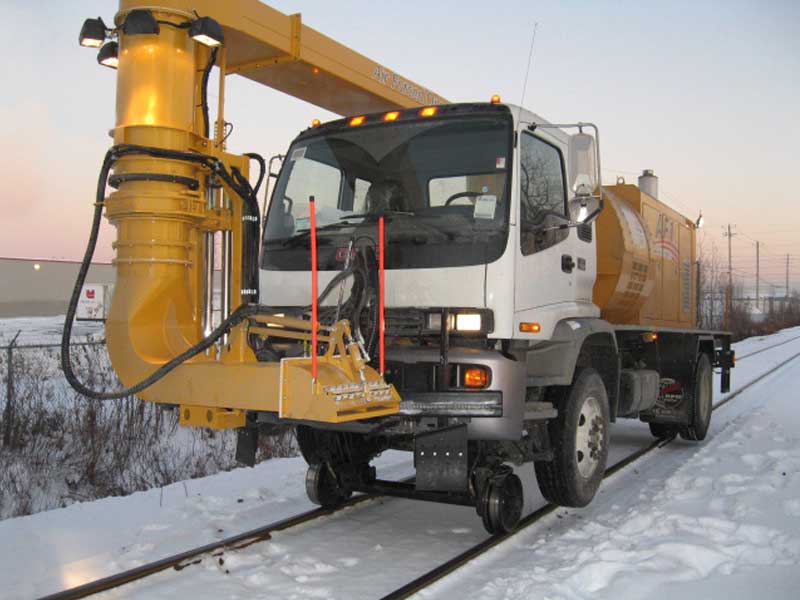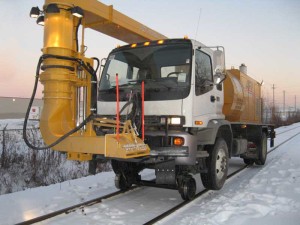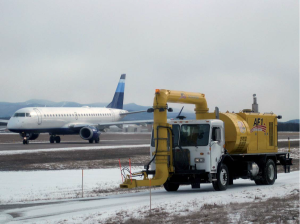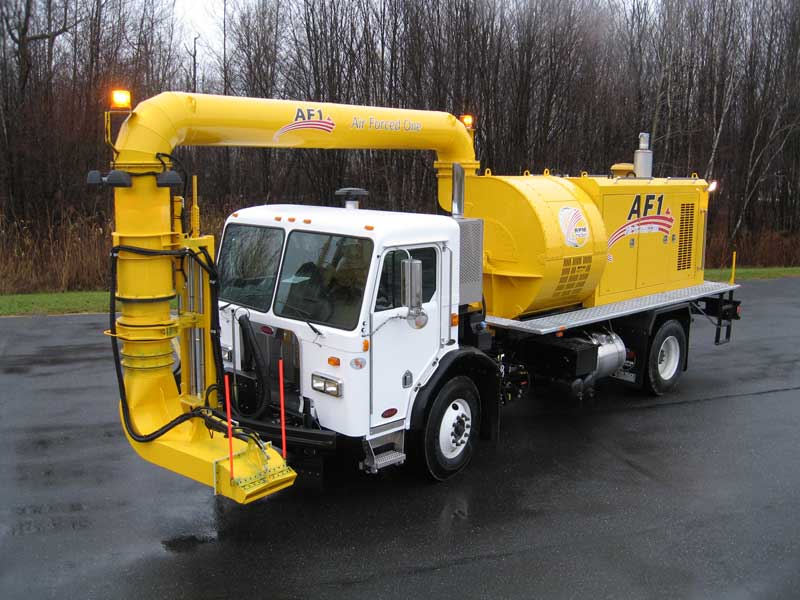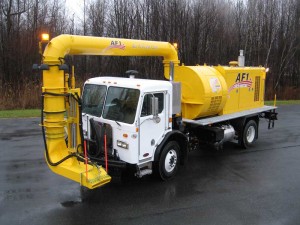 Foley, Incorporated has become a dealer for AF1 Cold Air Blowers.
The AF1 is a powerful cold air blower system with air speed of up to 525 mph and airflow of up to 19,500 cfm. The system comes with an adjustable nozzle to control and direct the desired airflow to ensure precise and efficient cleaning of tracks and switches. Rail companies need to deal with the annual challenge of running trains in freezing conditions and during major snowfalls, while keeping expenses down. The AF1 cold air blower system is the ideal solution for clearing rapidly accumulating snow, ice and hard-packed snow from tracks, third rails, switches and even loading platforms in some cases.
In addition to rail companies, many international airports use this unit for clearing snow, ice, standing water, and foreign objects and debris off taxiways, which can decrease runway tolerance, and create a serious danger to planes during landing and takeoffs. The high velocity and the air flow of the AF1 is a perfect combination to remove the debris and dry the surface to reduce the potential to hydroplane, thus increasing safety for landing and taking off.
Powered by a C13 Cat® engine, the AF1 can cast up to 150 feet, depending on the material. With a nozzle that rotates and pivots across the carrier, it can reach a wide area of surface. Because of its maneuverability, visibility and one-man operating ability, the AF1 can reach areas where other units have difficulty in performing their tasks.
RPM Tech, who manufactures the AF1 Cold Air Blower, also supplies industrial loader-mounted snow blowers and snow removal vehicles for the municipal, governmental, rail and airport markets in North America. The company has a commitment to engineering which is proven in the durability and longevity of their entire product line. John Goleskie, Foley's Government & Emissions Sales Manager, states, "RPM Tech is continuously providing their customers with confidence and security, as well as the service and support. Their commitment to provide solutions that maintain low cost/hour, high productivity and an exceptional spare parts inventory, is completely in line with what we also strive to do for our customers.
Foley, Incorporated is the Caterpillar Dealer in New Jersey, eastern Pennsylvania, northern Delaware, and Staten Island. The main campus is located at 855 Centennial Avenue in Piscataway, NJ. Since 1957, Foley offers solutions for Power Generation, On-Highway applications, Construction Equipment and other job site Rental needs. Foley continually strives to offer you the best products and services available in the marketplace in order to create customer experiences that create customer for life.