Giordano Landscaping
Growing a relationship
By Lori Lovely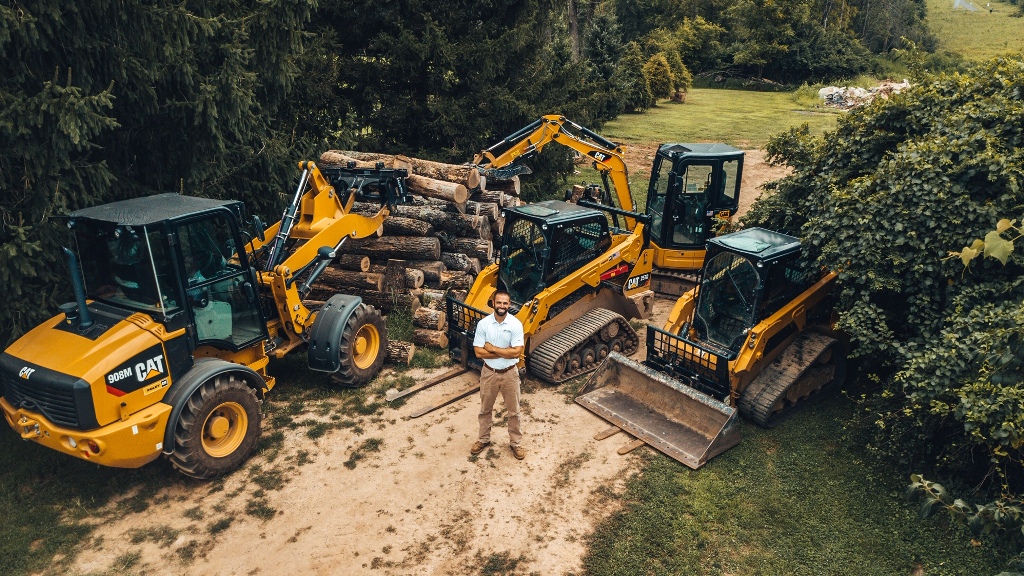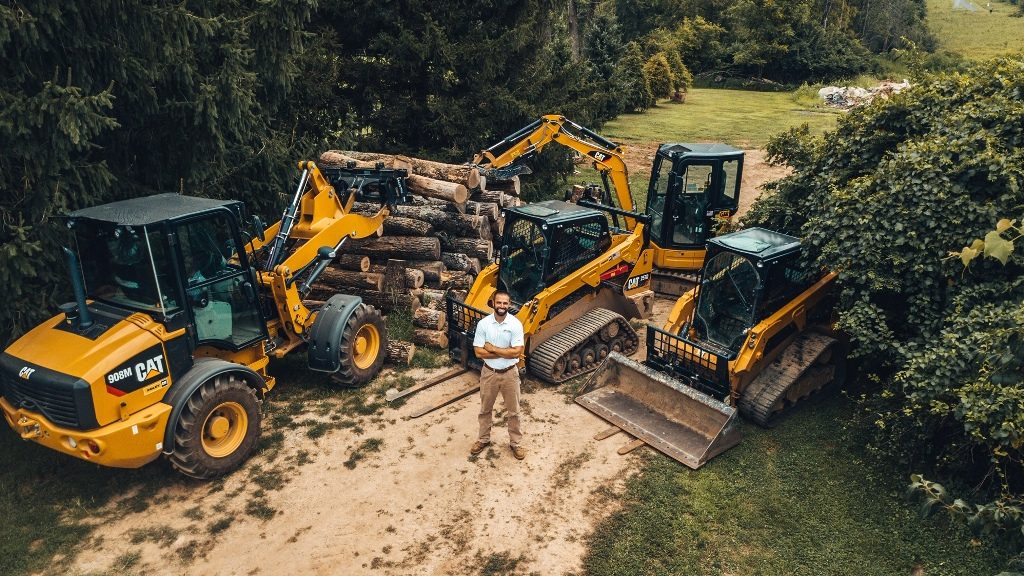 Phil Giordano considers himself "kind of a clone" of his grandfather – driving his grandfather's tractor at age 4 and working 14-hour days for him on weekends when he was a teenager. "It built character," he says. His grandfather set a good example and was generous in helping the family. Now, Giordano wants to do the same for the next generation.
He's working toward that goal by running a successful landscaping business in Blue Bell, PA. Giordano Landscaping, LLC was founded in 2012 when Giordano was just 19 years old. Although he confesses to an "underlying passion" for the work, it wasn't always certain this would be his path.
Giordano played basketball in college, but during his freshman year, he tore his ACL. Subsequently, he transferred to Delaware Valley College, where he studied ornamental horticulture and landscape design and cut grass to earn money. "That helped establish relationships with customers and made me reliable," he reflects.
The landscaping business
After graduating, he converted lawn mowing into a full-service landscape maintenance and design-and-build company. Fourteen employees are divided amongst five crews: two for masonry, one for landscape design, one for landscape maintenance and one mowing crew. They perform the typical landscape design tasks of design and installation, landscape lighting and planting of trees and shrubs in order to, as Giordano says, transform people's yards into works of art. They also offer traditional landscape maintenance work, from mowing, weeding, mulching, grading, seeding, aeration, fertilizing and pruning to lighting, pond and water features, rain gardens, drainage and excavation.
But it was the addition of hardscape and masonry that changed the business. His company designs, builds and installs patios, walkways, retaining walls, cobblestone curbing, fireplaces, fire pits, paver drives, custom pillars, outdoor kitchens and more – all out of natural stone. "Flagstone and natural stone are our claim to fame," Giordano says. "Everyone wants flagstone or bluestone; it's timeless."
Equipped for the job
After his grandfather passed, Giordao found another mentor in Fran Severalli, president of Severalli Inc. Contractors, a heavy highway contractor and loyal Cat customer. Due to Severalli's influence, Giordano also became a Cat customer.
But there's a reason he's a Foley customer. "Cat equipment is great, but I can get it anywhere," he says after consideration. "The difference is responsiveness. [Salesman] Jeff Dague is outstanding at his job – one of the most trustworthy guys I have met in the industry. He gives worthwhile advice and has been there for me. I feel like I gained a friend."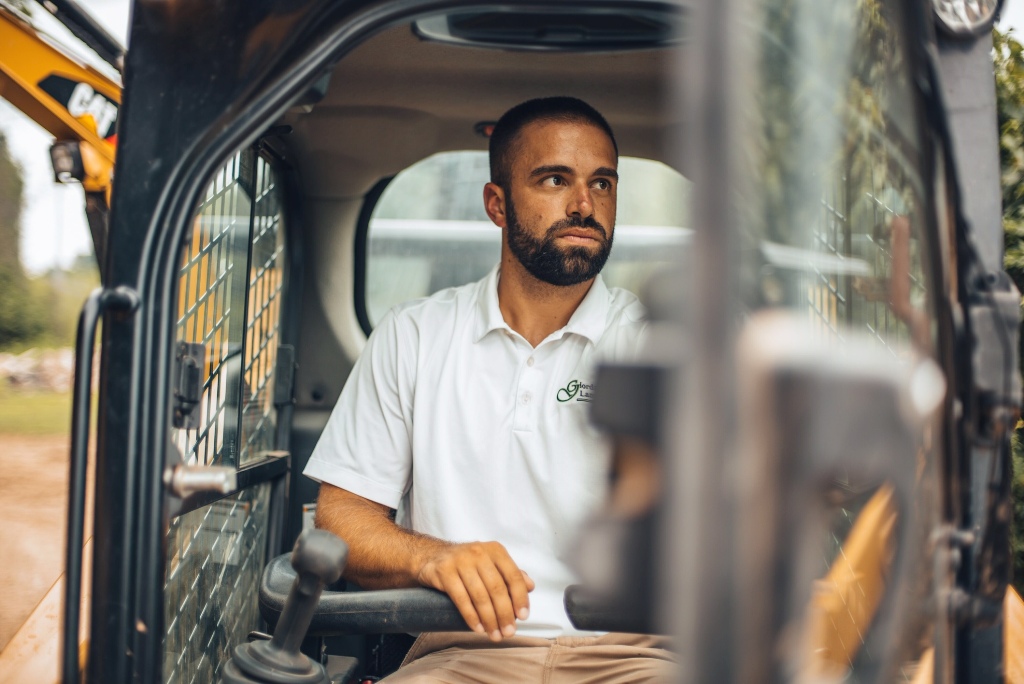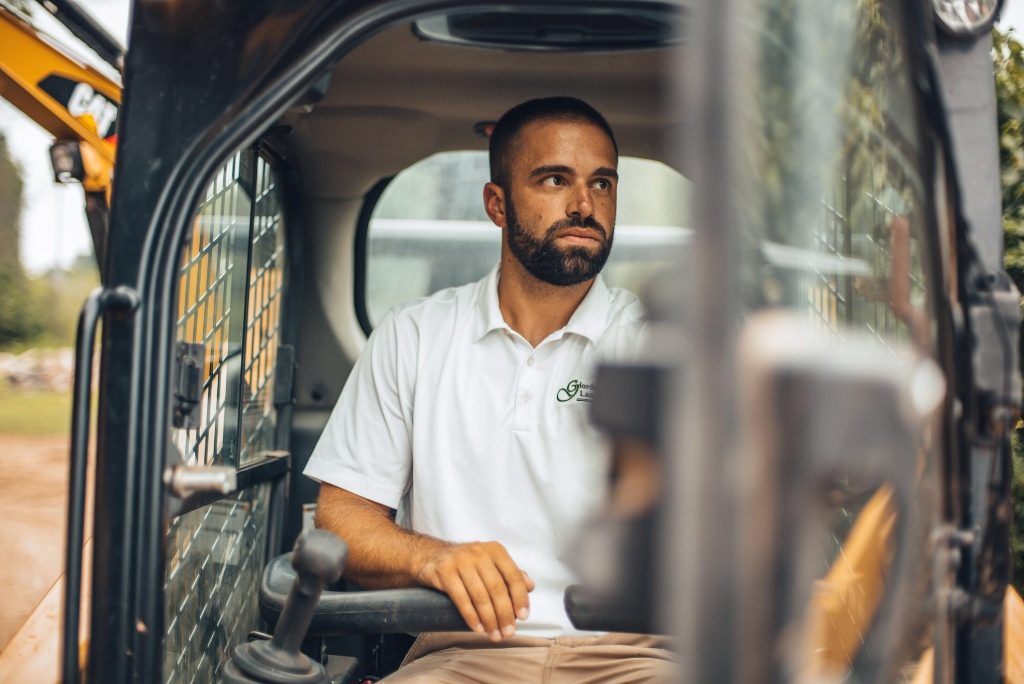 One of the reasons Giordano is a dedicated Cat customer was the ability Cat equipment gave him to expand into hardscape and masonry. He owns several pieces of Cat equipment – such as a 249D compact track loader, a 257D multi-terrain loader, a 272D2 skid steer loader and a 303ECR mini hydraulic excavator, as well as about 15 attachments, including hammer bits and a rake attachment. But it was the 908 wheel loader that changed his business.
"There's a reason for every piece," Giordano says. While the 908 is "just" the shop loader and only leaves to do snow removal, it has enabled him to expand his business and make it more efficient. With the Cat 908, his crews can load trucks with sand, cement, mulch and top soil.
Winters are harsh in his part of Pennsylvania, with 30-40 snow events a year. Giordano says the 908 has "unmatched power" and is capable of pushing a lot of snow with its 14-ft. horizontal snow box – a benefit when they clear the parking lot of a local shopping center.
The 908 enables Giordano to extend his work season by two months through the addition of masonry work. Because it can lift 4,000-lb. pallets of imported flagstone off the trucks, he added that to the inventory and the list of services available. He also custom-picks boulders at a quarry in Scranton that he can move with the 908.
Growing
He planted his first tree in 2012. Since then, his business has grown rapidly. So fast, in fact, that Giordano's father came out of retirement to help in the office. As his business grows, so, too, does his relationship with Foley. He recently purchased a Caterpillar soil conditioner attachment. "We do a lot of sod," Giordano explains. "It will be a key component as the business grows."
His ambition is to help customers grow their outdoor living space to its fullest potential with pools, custom enclosures, masonry and landscaping. To reach that target, he knows he needs to examine the company's inefficiencies. "I want to fix them with a piece of equipment," he says. You can count on that equipment being Caterpillar from Foley.
Visit Giordano Landscaping for more information