Next Generation Excavators
The Future Of Excavation Is Here
Foley, Inc. is excited to introduce three new Next Generation 20-ton Cat® excavators- the 320 GC, 320 and 323.
The new Cat 320 GC is designed for low- to medium-duty applications combines the right balance of productivity features with reduced fuel consumption and maintenance costs. The result is high reliability and low cost-per-hour performance.
Cat 320 raises the bar for efficiency with integrated Cat Connect Technology that advances productivity gains. Standard technology combined with lower fuel and maintenance costs deliver low-cost production in medium- to heavy-duty applications.
The new premium Cat 323 boasts standard integrated Cat Connect Technology and the most power and lift capacity in the line.
The 320 and the 323 machines offer 2D and 3D machine control and a number of features to bolster performance in production environments and high-load applications. But all three machines share some significant mechanical innovations.
Read more about the Range of Choices of the Next Gen Excavators.
Boost Efficiency up to 45%.  Cat 320 & 323 Excavator models integrate the latest factory-equipped technology, including Cat Grade with 2D, Grade with Assist, and Payload for precise loading and hauling.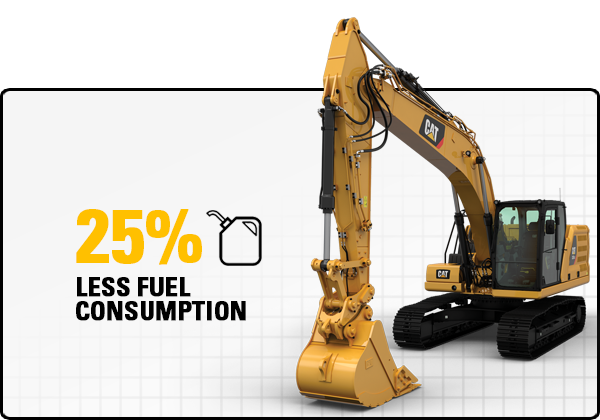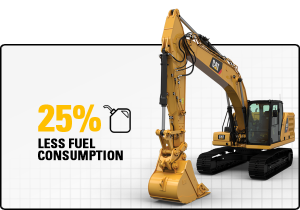 Use up to 25% Less Fuel          
Next Generation Cat® Excavators are precision machines that run at lower engine speeds and use large hydraulic pumps to outperform other models and burn less fuel.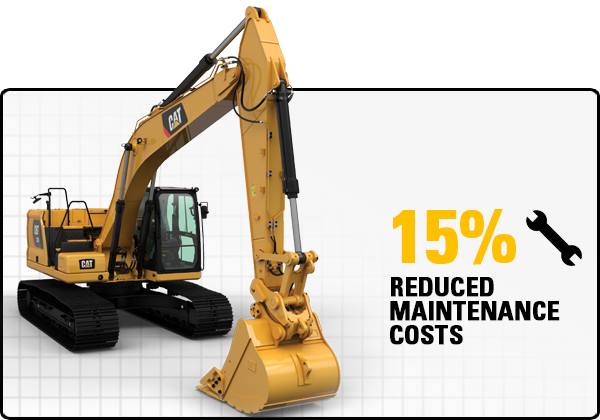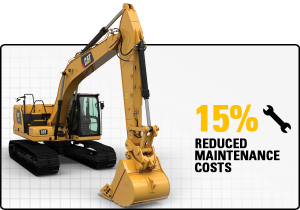 Lower Maintenance Costs up to 15%
New excavator maintenance intervals are longer and more streamlined to keep your machines running stronger with greater cost savings, compared with previous models.
New Cab Designed to Enhance Operator Performance
All Next Generation Cat Excavator cabs come equipped with standard features like keyless push-button start, large standard 8" (203-mm) touchscreen monitor with jog dial keys for control and sound-suppressed rollover protective structures (ROPS) to offer the next level of operator comfort, safety and quiet operation.
Videos
View a playlist of Next Gen Videos on the Cat next gen excavator: walkarounds, operator training, set up, calibrations and more.
Take the next step: 
To request a demo or a quote, contact us, or visit the Cat product page for additional specifications.
NEW CAT EXCAVATORS: THE CHOICE IS YOURS