ATS ATC Breaker / Contactor
ATC Contactor-Based Automatic Transfer Switch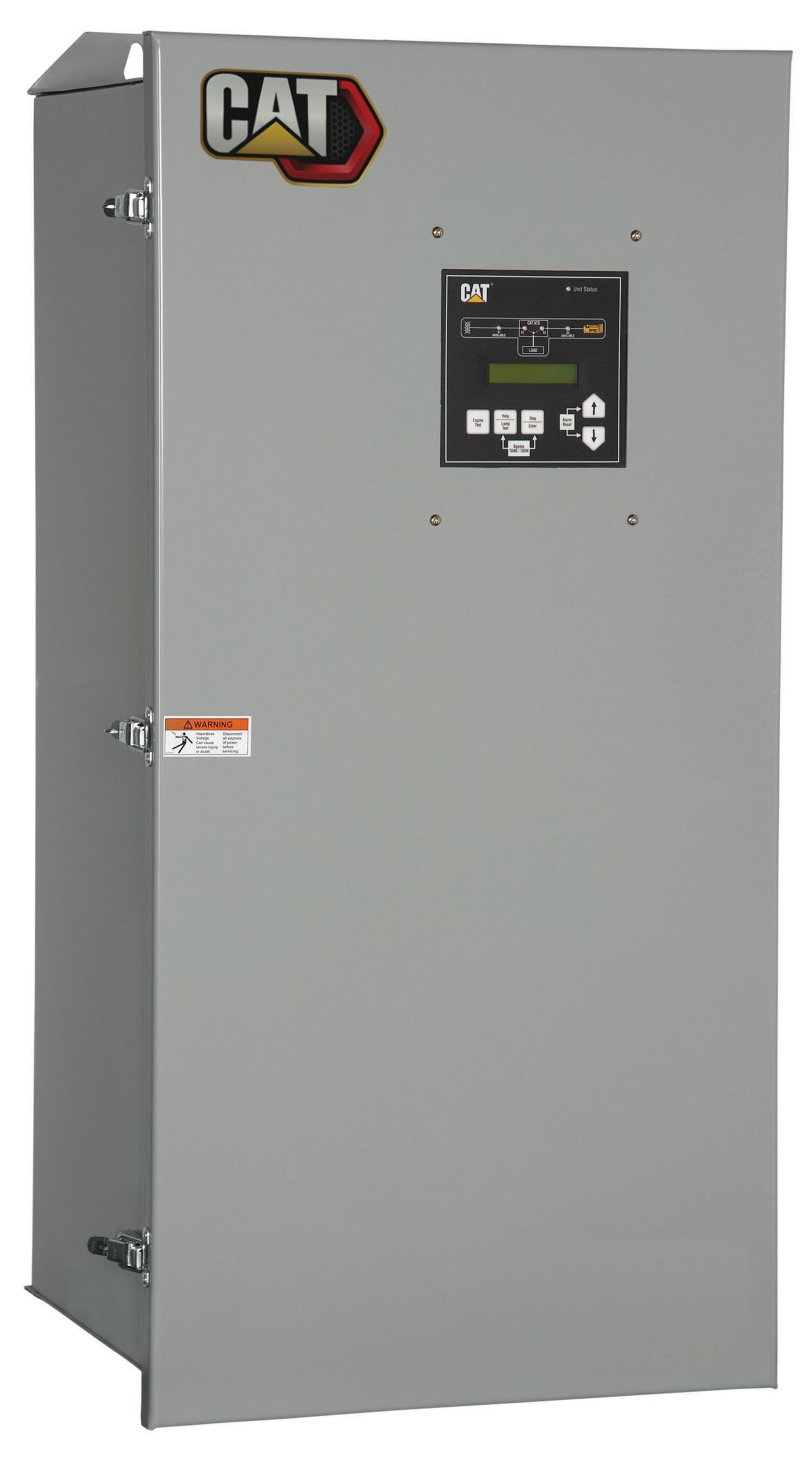 Rating Range

40-1600A

Rating Range

40-1600A

Transfer Type

Open / Closed Transition

Transfer Type

Open / Closed Transition
Rating Range

40-1600A

Rating Range

40-1600A

Transfer Type

Open / Closed Transition

Transfer Type

Open / Closed Transition

Switch Type

Contactor Based

Switch Type

Contactor Based
Control Power

Wall Mount 40-600A 2 or 3 Pole
Floor Standing 600A 4 Pole & 800-1200A 2, 3, or 4 Pole

Two

Two-position contactors 40-400A

Three

Three-position contactors 40-1200A

System Voltage Application

Up to 600 Vac, 50/60 Hz

Applicable Testing

UL 1008 listed, CSA C22.2 No. 178 certified, IBC 2006, CBC 2007 and OSHPD
Contact Composition

Caterpillar utilizes silver composition contacts designed to meet the stringent requirements of UL 1008. All contactors are designed so that the contacts can be visually inspected without major disassembly and are protected by arcing contacts.

Controls and Wiring

All controls relays and industrial grade relays are totally encapsulated to minimize exposure to dust and dirt. Lugs are 90º rated and all control wire is #16 AWG, type XLPE with a 125º temperature rating.

Enclosure

Durable powder-coated steel NEMA 1, 3R or 12 enclosures with three door hinges to ensure proper support of the door and door mounted devices. The hinges have removable hinge pins to facilitate door removal for easy wall mounting or service and are supplied with pad-lockable latches.
Available Options

2- or 4-position test switch
Controller availability: ATC-100, ATC-300+,and ATC-800
Delayed transition or closed transition
Multi-meter options available
Surge suppression
Space heaters
Field selectable, multi ratio, control voltage transformer 50/60 Hz
Selectable automatic or non-automatic operation
Remote communications
Load shed from emergency

Optional Delayed Transition includes:

Pre-transfer signal with 1 N.O. and 1 N.C. contacts
Time delay neutral