XQ1475G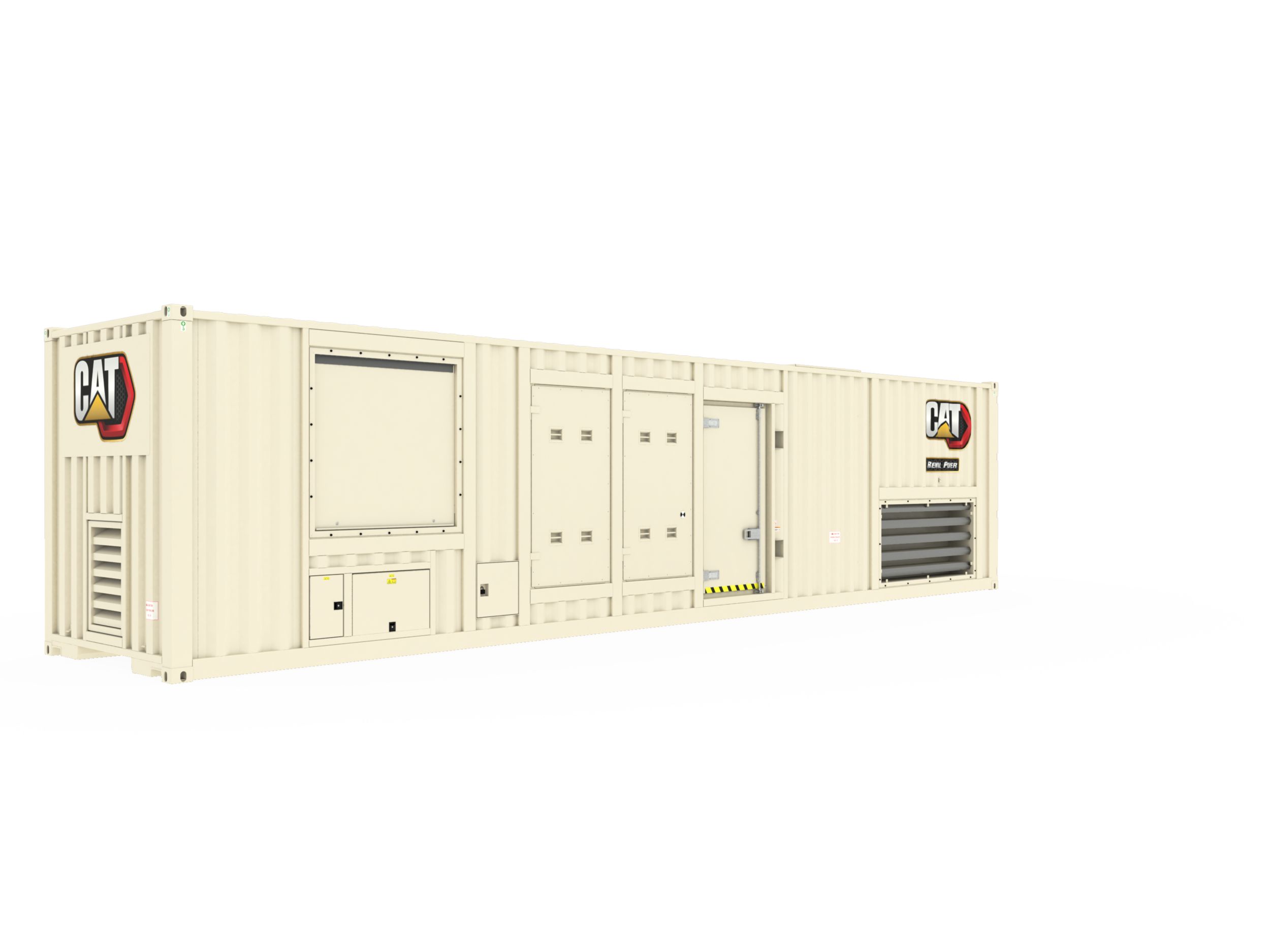 Rating

1475 ekW Continuous

Continuous

1475kW / 1844KVA

Rating

1475 ekW Continuous

Voltage

230 - 480 V
Rating

1475 ekW Continuous

Continuous

1475kW / 1844KVA

No

4

Excitation

Static regulated brushless PM excited

Constructions

Double bearing, close coupled

Insulation

Class H

Frame Size

826

Pitch

0.6667

Alignment

Pilot shaft

Overspeed capability

125% of rated

Voltage regulator

3 phase sensing with Volts-per-Hertz

Voltage regulation

Less than ± 0.5% voltage gain Adjustable to compensate for engine speed droop and line loss

Wave form deviation

Less than 3% deviation

Telephone Influence Factor

Less than 50

Harmonic Distortion

Less than 5%
Rating

1475 ekW Continuous

Voltage

230 - 480 V

Frequency

50/60 Hz
Number of Cylinders

V16

Bore

6.7 in

Stroke

7.5 in

Displacement

4210 cu in

Compression ratio

11.3:1

Engine

Cat G3516C Low Emissions Gas Engine

Engine

Cat G3516C Low Emissions Gas Engine

Engine Speed

1500/1800

Fuel

Natural Gas

Aspiration

Turbocharged Separate Circuit Aftercooled

Aftercooler Inlet

92

Fuel

Natural Gas

Jacket Water Outlet

98

Exhaust Manifold

Dry

Fuel system

Cat Low Pressure w/ Air Fuel Ratio Control

Governor type

ADEM™ A3 Control System

Combustion

Low Emission

Fuel Pressure Range

3-7

Methane Number

55-100
Weight

79372 lb
Width

96 in

Width

96 in

Height

114 in

Height

114 in

Length

480 in

Length

480 in

Weight

70372 lb

Weight

70372 lb
Engine

Cat G3516C Island Mode Gas Engine (Operates on 31.5 to 47.2 MJ/Nm3 (800 to 1200 btu/ft3) dry pipeline natural gas) .

Generator

Double bearing SR-4B brushless, form wound, permanent magnet excited, three-phase with Cat digital voltage regulator (Cat DVR), space heater, 6-lead design, Class H insulation operating at Class F temperature for extended life, winding temperature detectors and anti-condensation space heaters (120/240V 1.2 kW).

Containerized Module

40' ISO high cube container, 9-high stack CSC certified.

Cooling

Standard cooling provides 40C (104F) ambient capability with 500mg/Nm3 NOx at 100% Continuous.

Generator Controls and Protection

Controls provide auto paralleling AGC-4 controller, CAN-bus, ethernet comm, PWM and analog outputs, legacy analog load sharing; includes PL1000E gas engine Advisor panel for operational/diagnostic information; cabinet houses shore power transformer, distribution, protection, and internal/external power selector switch.
Utility Multi-Functional Relay

Intertie protection provided via utility grade Basler BE1-11i

Trailer

3-axle chassis
Ladders, handrails, internal storage provisions