Preventive Maintenance for Peak Performance
Preventive Maintenance for Peak Performance
The best way to ensure long engine life is through preventive maintenance and using only genuine Cat® parts. Whether doing it yourself or working with Foley, Inc., proper maintenance is the best way to keep your Cat truck engine running strong.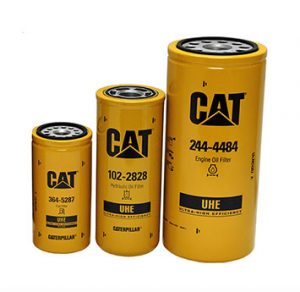 CAT FILTERS
Just like your Cat engine performs better when you choose only genuine Cat parts, it also performs better when you choose Cat filters. Cat filters can increase injector life by 45%, and they can decrease your cost per hour up to 400% when compared to competitive filters.
CAT BATTERIES
Cat batteries give you confidence every time you start your truck, even in the most adverse environments and extreme conditions. They are manufactured to provide higher starting outputs and greater vibration resistance compared to other batteries. Cat PHO batteries pass an exclusive 100-hour vibration resistance test, while competitive batteries are tested for 18 or 36 hours.
CAT EXTENDED LIFE COOLANT (ELC™)
Give your Cat engine the ultimate protection it deserves with Cat Extended Life Coolant—or ELC. Cat ELC is formulated precisely for the exact metallurgical standards of Cat engines. With advanced metal protection, it prevents component degradation and distortion like no other brand, while extending engine life and change intervals.