Reicon Group Creates an Artificial Reef off the Shore of New Jersey
Reicon Group Creates an Artificial Reef off the Shore of New Jersey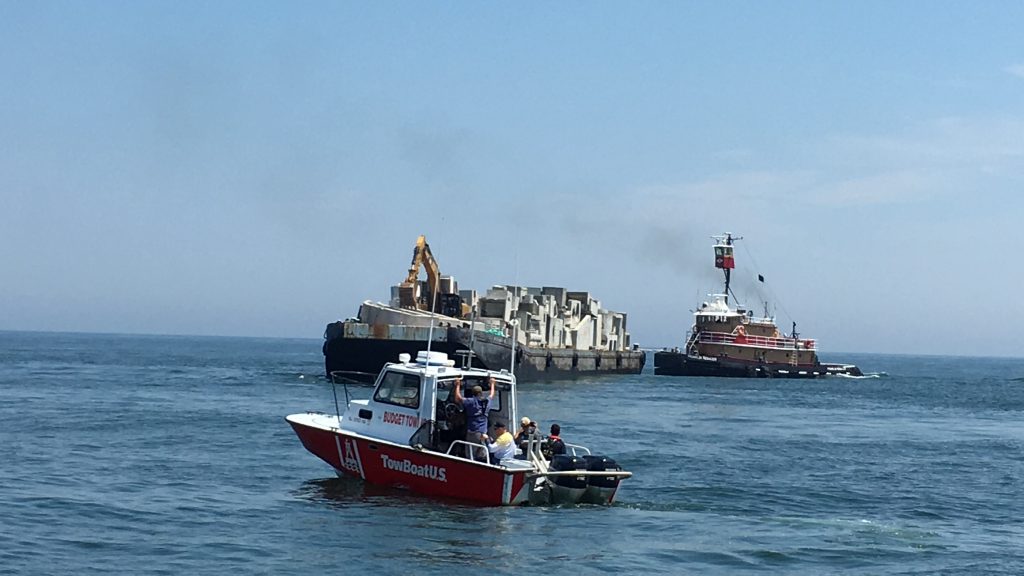 On Thursday, June 22nd, crews from Reicon Group spent their work day pushing tons of concrete into the Atlantic Ocean creating an artificial reef off the shore of New Jersey near the Manasquan Inlet.
Garden State Precast donated the materials, which were loaded onto a barge and guided out to the designated spot.  While a tug boat pushed and guided the barge, Reicon equipment operators used a Cat 336F excavator to push the assorted pieces of concrete into the water, while members of the NJ Bureau of marine Fisheries kept track of location.
The artificial reef will become a habitat for marine life and a destination for recreational fishing.  While smaller in area than surrounding reefs, the new underwater structure will likely become very popular.  The site will be off-limits to commercial fishermen.