Saint Peter's University Hospital: CHP Plant Makes Hospital a Leader in Energy Resiliency
Saint Peter's University Hospital: CHP Plant Makes Hospital a Leader in Energy Resiliency
Article Courtesy of Run Ready Magazine
With roots that date back to 1907, Saint Peter's University Hospital is one of the few remaining Catholic hospitals in New Jersey. Based in New Brunswick, N.J., the non-profit acute care hospital provides a full scope of adult medical and surgical services.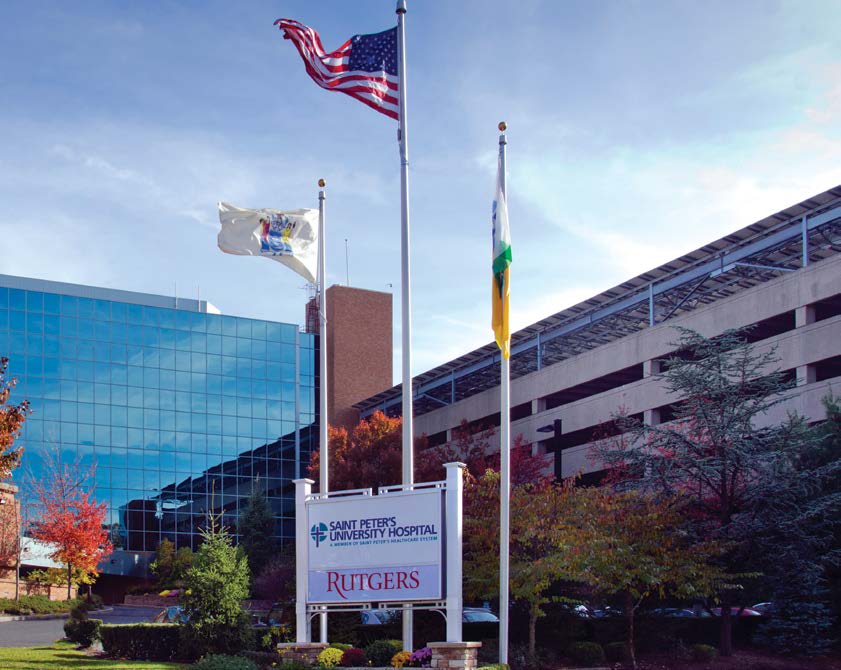 The Children's Hospital at Saint Peter's University Hospital offers a full range of specialized pediatric healthcare services for newborns and children. Known as a regional leader in maternal health, it operates one of the largest maternity services in the country with over 5,000 deliveries per year. Its neonatal intensive care unit is nationally recognized by U.S. News & World Report as one of the top 50 in the United States.
In 2011, Saint Peter's embarked on an energy-savings initiative that included a comprehensive upgrade of electrical systems and installation of LED lighting throughout the hospital campus. In 2012, more than 10,000 solar panels were installed in four locations that provide about 20 percent (2.1 MW) of the campus' energy demand. The combined solar system is expected to save Saint Peter's approximately $10 million in electricity costs over the next 25 years.
CHP generates savings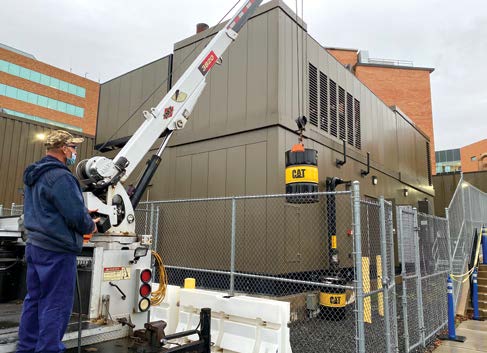 Three years ago, the hospital doubled down on its commitment to energy efficiency when it began the installation of a 2 MW combined heat and power (CHP) plant, powered by a Cat® G3516H generator set fueled by natural gas.
With the addition of solar energy and cogeneration, Saint Peter's has extremely low utility energy usage compared to other hospitals in the state of New Jersey, averaging about 1 to 1-1/2 kilowatt hours per square foot (kWh ft2). The average New Jersey hospital can operate at about 3-1/2 to 4 kWh ft2.
By running its CHP plant continuously, Saint Peter's avoids the peak utility demand charge, saving $200,000 to $300,000 per year in energy costs.
"The cogeneration plant was part of a natural evolution over a period of years," says Leslie D. Hirsch, FACHE, president and CEO of Saint Peter's Healthcare System. "We've invested about $10 million upgrading our entire electrical system, and we've had a wonderful relationship with PSE&G as well as the state of New Jersey EconomicDevelopment Authority and have benefited from grants and low interest loans. We were one of the first hospitals in the  state to really focus on resilient energy."
…