On Highway Emissions Solutions
Caterpillar has the right environmental solutions for your on-highway vehicles. Backed by the reliability and performance of Peterson Power Systems, these solutions reduce emissions and are tailored to fit a wide range of diesel engines.
Oxidation Catalysts create a chemical reaction with exhaust gases as they pass over the catalyst material. This reaction reduces some of the particulate matter and converts a large portion of carbon monoxide, hydrocarbons and other emissions into carbon dioxide and water.
Diesel Particulate Filters use special filters to reduce particulate matter (PM), carbon monoxide and hydrocarbon emissions. Exhaust backpressure is maintained through passive regeneration, a process that automatically removes particulate buildup.
Regular DPF cleaning can:
Improve fuel economy
Prevent replacement parts/ expenses
Improve engine performance
DPF Cleaning Services:
Complete Pre-Cleaning Inspection of your DPF utilizing our Donaldson Two-Stage Cleaning System includes DPF Pulse Cleaner for ash cleaning and DPF Thermal Regenerator for filters that become plugged.
Complete Post-Cleaning Inspection of your DPF includes cleaning both active and passive DPF emissions devices off all engine models.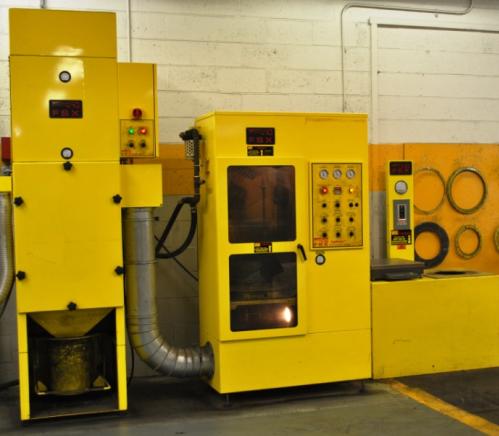 CAT Diesel Particulate Filter solutions include diagnostic module for backpressure, exhaust temperature monitoring and datalogging.
The type of solution appropriate for a specific application depends on the configuration of the vehicle's exhaust system and the specific emissions targeted by applicable emissions regulations.