Fleet Management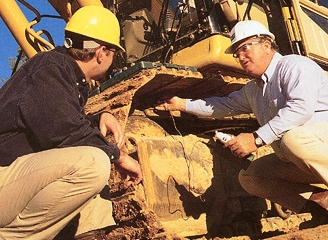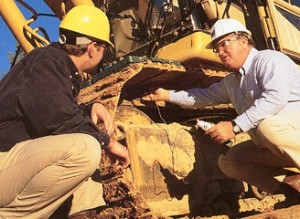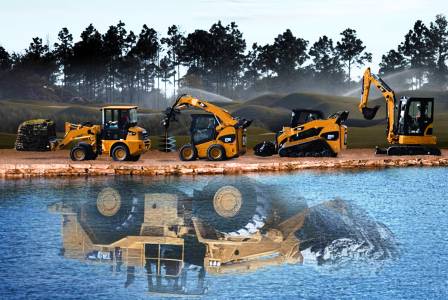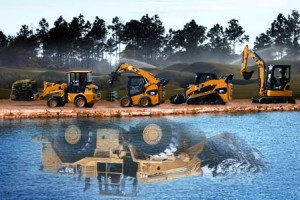 Cat® Product Link™ & VisionLink® Getting accurate, timely information about the location, utilization and condition of your equipment can make a huge difference in the efficiency and costs of your entire operation. Cat Product Link helps you get the right information… to the right people…at just the right time. Cat® Product Link™  helps you get the right information… to the right people…at just the right time.  Its easy-to-use interface, called VisionLink®, enables customized health and utilization reports, and mapping and mixed fleet capabilities. And Product Link transmits the information via cell and satellite.  Product Link gets you accurate, timely and useful information about the location, utilization and condition of your equipment—the kind of information that can make a huge difference in the efficiency and costs of your entire operation. Learn more about this technology See why it pays to know Product Link
Preventative Maintenance Let our on-site Preventative Maintenance (PM) Services keep your machines working and help you reduce downtime. We offer PM Service when you need it – even in the evening or on the weekend – and can schedule them at the appropriate service intervals to ensure proper maintenance practices and increase resale value.
A Preventive Maintenance (PM) Agreement can help you maintain the efficiency of your Cat equipment at a surprisingly low cost.
Expert technicians perform services at factory-specified intervals using genuine Cat parts
Fixed pricing
Flexible scheduling and services performed after business hours
Well documented service history increases resale value
Inspections and S•O•S Fluid Analysis detect potential problems early, reducing failures and repair costs
Preventative Maintenance Options
Scheduled Oil Sampling (SOS) Proper fluid maintenance is imperative to keep machines and engines operating at peak performance. The key to proper fluid maintenance is performing scheduled maintenance, as recommended by your equipment manufacturer, and by monitoring and analyzing your used fluids with Scheduled Oil Sampling (S•O•S). By monitoring and analyzing your equipment throughout its lifecycle you are able to identify problems before they grow into major repairs thereby optimizing performance, maximizing productivity, protecting valuable equipment, reducing operating costs and increasing resale values. Using sophisticated analytical technology, Foley performs testing on oil and coolant samples that have been taken at regularly scheduled intervals. All of these tests determine the condition of the used oil samples. Our expertise is to analyze the condition of your used oil combined with our knowledge of Caterpillar product and provide you with easy-to-understand, clear, concise and timely interpretive reports which provide recommendations or actions specific to each fluid compartment. We are also available to answer any questions you have on fluid analysis and interpretations, as well as discuss report specific recommendations and readings. S•O•S  Fluid Analysis is one of the most important maintenance support programs available. Here's why:
Detects problems early, so they can be repaired before they become major failures.
Helps you schedule downtime to fit your workload.
Monitors positives as well as negatives, so that you won't have to pay for repair of components that are not worn out.
Allows you to monitor maintenance schedules to verify that routine maintenance has been performed.
Enables you to better manage budgets by predicting repairs, downtime and equipment life.
Helps you develop a complete service history for each machine. This proves invaluable when evaluating performance and planning replacement purchases.
Documents service history for a higher price at trade-in or sale.
Customer Services Agreements (CSA) A CSA is any arrangement between you and Foley, Inc., that helps you lower your cost per unit of production. Agreements are tailored to fit your business needs and can range from simple Preventive Maintenance Kits to sophisticated Total Cost Performance Guarantees. No matter which option you choose, you can be assured that Foley will help you plan and provide ongoing attention to your equipment to keep it up and running. When you have a CSA with Foley, you have more time to do what you do best — run your business. One of the most important features of any CSA is flexibility. There are no pre-set requirements or specific products and services that you must agree to buy. In every case and with every piece of equipment, a CSA is an individualized plan. Depending on your needs, your costs can be a flat rate monthly fee or some other arrangement based on actual production hours. Your agreement may include as few or as many pieces of equipment as you wish. You can cover individual systems, single pieces of equipment, or entire fleets. Together we can determine the best strategies to maximize productivity and minimize costs for both your Cat and non-Cat equipment. Customer Support Agreements are not just for large pieces of equipment, and they are not just for new equipment either. The need to get more work done at a lower cost is the same, regardless of age or application.