Control Panel Upgrades
It's crucial to stay up to date with the latest advancements in power generation. Installing an additional level of electrical protection can be enough to save your crews downtime between projects. Foley, Inc. can help you bring older equipment into the modern era with generator control panel upgrades. We supply retrofit solutions that can enhance the reliability of your emergency power system to keep your business operations right on schedule.
Power generation systems have evolved over the last decade. Rather than searching for obsolete components, our professionals will provide you with options for upgrading your current generator control panel. Get the most out of your existing generators, switchboards and electrical equipment with compatible selections that take moments to install.
Benefits of Generator Control Panel Upgrades
Foley, Inc. will ensure that your equipment is ready for the unexpected with Cat® generator control panel upgrades that reduce unnecessary risks. Our control panel upgrades are more affordable than replacing entire systems, and all units are engineered to meet the demands of your industry.
When companies integrate a Cat generator control panel into their operations, they can enjoy: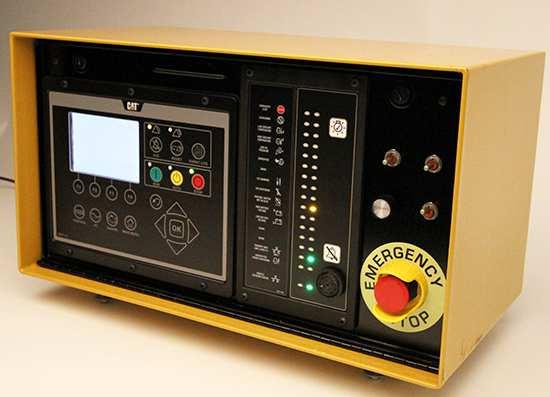 Clean and easy-to-use controls
Boosted electrical safety initiatives
Fewer system maintenance costs
Installation designs similar to plug-and-play solutions
Power generation system readouts
Greater control over existing equipment
Compliance that passes inspections
Seamless programming
Increase Your Uptime With Cat EMCP Control Panel Upgrades
Foley, Inc. will work with you to determine which ready-to-mount device is right for your applications. The key to getting the most out of your power generation system is to upgrade before a complete system shutdown. Your business can take a proactive approach to preserving equipment that is 10 years old or older with retrofit styles that install in less than one day for maximum productivity.
Outdated replacement panels are nearly impossible to find. Take your power generator to an all-new level with Cat products that replace your original control panel entirely. Gain insight into system condition, generator parameters and stability without putting stress on your bottom line.
Contact Us for Generator Control Panel Upgrades
Foley, Inc. is your premier source for industry-leading power generation solutions in parts of New Jersey, Pennsylvania and Delaware. If your company is in need of a control panel upgrade, our representatives will be able to help after learning more about your operations and setup. For more information about control panel upgrades, complete our contact form today.