Team Semper Fi Visits Patients Injured in the Boston Marathon Bombing
Team Semper Fi Visits Patients Injured in the Boston Marathon Bombing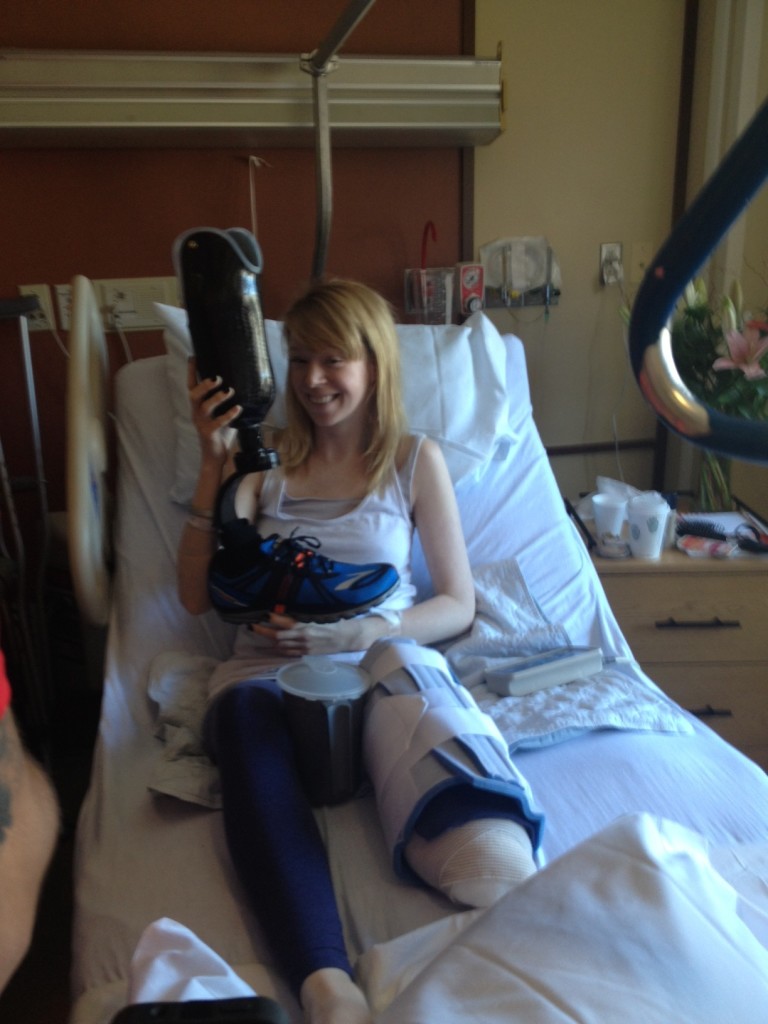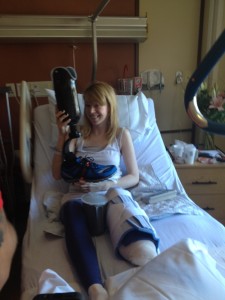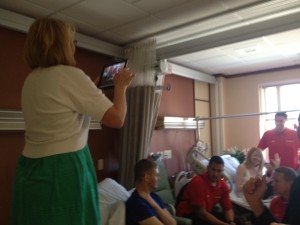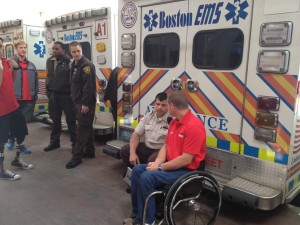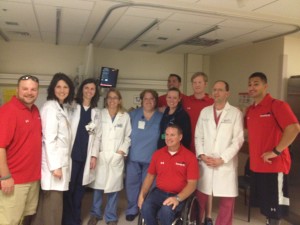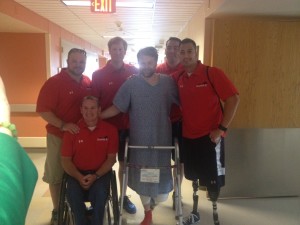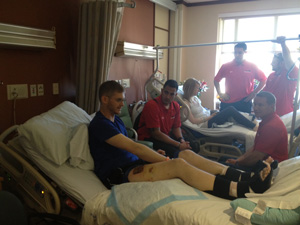 As many of you may know, Foley, Inc. has been an enthusiastic supporter of the Semper Fi Fund for nearly ten years. The Semper Fi Fund is a nonprofit organization which provides immediate financial support for injured and critically ill members of the U.S. Armed Forces and their families. One of the specific areas we sponsored has been Team Semper Fi. Made up of wounded Marines and Sailors, they compete in many endurance events throughout the country. The example they set for courage, recovery and hope has been an inspiration to all with whom they come in contact. This past weekend many members of Team Semper Fi traveled to Boston, MA. They visited with patients injured in the Marathon Bombing at four different hospitals. I thought you would be interested in the pictures and email posted below.
Kim Foley
Dear All,
I am sharing a few notes below and have attached pictures from our new friends (medical staff) at Boston Medical Center. We just arrived home from Boston. We visited 4 hospitals yesterday and made new friends at each hospital, the city EMS, FD and Police Department. Yesterday was absolutely overwhelmingly amazing! One of the most, if not the most, powerful trip that we have ever had. The instant connections between our service members, the staffs, the patients and their families were something from above.
Boston rolled out the red carpet for us (lights and sirens as well!) and Semper Fi Fund left a footprint on many hearts. We now have our extended Boston family. You will all meet them at the MCM, Tunnel to Towers and the other TSF/SFF events that we have already extended invitations. The response from our trip was so extraordinary that we are headed back to Boston this Friday for a return visit. You would have ALL been so proud of our Marines and Sailors. Their words, actions and love truly made a significant difference for the recovery of so many who were traumatized last week including EMS, the hospital staffs, the patients, the families and friends. Never have I been so proud of our team!
This YouTube video was sent by one of the families right after we left their room. It will give you an idea of what our visits were like last Sunday. http://www.youtube.com/watch?v=hy_LNYR-MiI
Much love, Karen Guenther
President, CEO & Founder of the Semper Fi Fund
These are some of the notes I have received:
"Karen, it goes without saying, but must be said. Thank you and the men that came to BMC today. The inspiration and healing that occurred was palpable and much appreciated. I know we will be in touch and we look forward to a continuing relationship. I hope your visits to the other hospitals were just as effective. All the best, Joe B."
"Karen, you can see in your eyes the commitment, love and sincerity in the work that you organize. We are forever thankful that you were able to come so quickly and serve our patients. We saw smiles and the flicker of hope all morning, and this beauty will be burned in my mind. Please let me know as next week's planning progresses and how we can be of assistance. I would love for the therapists to have the opportunity to meet you all, and could organize a place during your visit to make this happen. Thank you, K."
"Karen, it was wonderful to meet you, your team and the veterans today. The visit was healing and inspirational for staff and patients. We are grateful for the veteran's service and the important work you do. The staff is very grateful, as am I, for the gifts. If there is anything I can ever help you with, please let me know. Regards, C."
For additional information about the Semper Fi Fund, as well as more articles and photos, please visit the organization's website at https://thefund.org/