Whitehall Main
— Whitehall, Pennsylvania
Contact Info
Get Directions
Hours
Hours: Monday-Friday: 7:00AM - 5:00PM
Services
Authorized Marine Dealers
Branch Location
Construction - Sales, Service, Rentals, Used
Parts
Areas We Serve
Berks, Lehigh and Northampton counties.
Foley, Inc. is your one-stop Whitehall, PA, Cat® equipment dealership. Located conveniently between Allentown, Wellington and Arlington Knolls just off State Route 145, we offer Cat parts, as well as heavy equipment, industrial engines and power systems service and repair.
We appreciate that for any business that relies on its heavy equipment, industrial engines or power systems to get the job done, time is money — and uptime is of the utmost importance. That's why at Foley, it's our mission to provide you not only with the best products but also superior service. And it's also why, since we became a certified Cat dealer more than 60 years ago, the name Foley has come to mean reliability, trustworthiness, and value for businesses in the Whitehall area.
New Construction Equipment Sales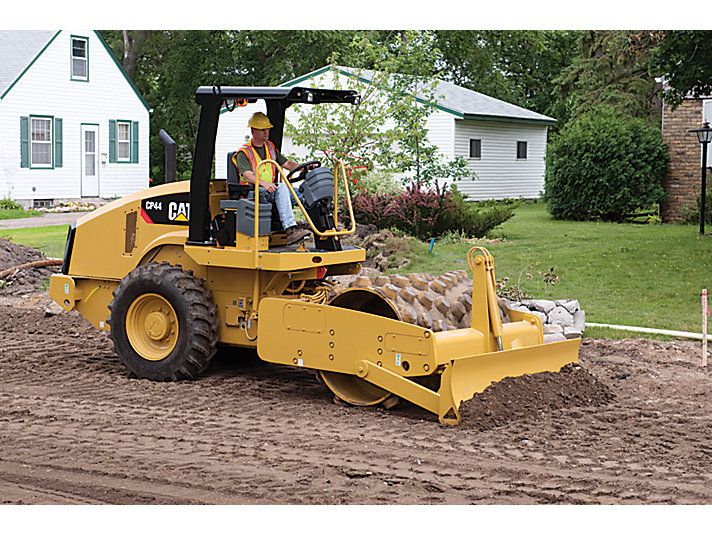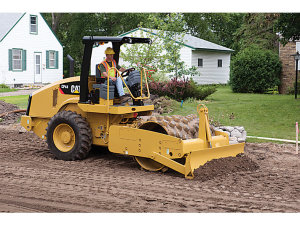 Whitehall, PA's Foley, Inc. is the only Cat dealer in the Allentown metro area. As a result, we are the only place you'll find the newest and most advanced Cat construction equipment — and the only company to back up everything we sell with factory-authorized service. We know Cat equipment better than anyone, so when it's time to expand your fleet, there's no better partner than our team.
The newest generation of Cat equipment is among the most advanced on the market today. Pound for pound, a Cat machine will deliver better performance, reliability, operating costs and efficiency than the competition. Count on Cat to get the job done in fewer passes, saving you time and money on a busy job.
New Work Tools and Accessories
One reason why construction crews around the world trust Cat is the company's extensive selection of work tools. Swap out a bucket for an auger or hammer and do more with one machine. The Cat Quick Coupler system, available on new mini excavators, lets you switch tools in seconds — keeping downtime to a minimum and ensuring your team stays productive.
As your Cat dealer in Whitehall, PA, Foley carries a full selection of work tools and accessories. Explore your options with one of our representatives today.
Used Cat® Equipment Sales
Foley also maintains an extensive inventory of used Cat equipment for sale in our Whitehall, PA, location. For construction crews on a budget, the benefits of buying used are obvious — you stretch your purchasing dollar further, and can potentially afford a higher-quality machine than you could if limited to buying new.
The downside to buying used construction equipment elsewhere is that it always comes with some degree of risk. To shop with confidence, choose a partner that knows their products and has a longstanding commitment to transparency. At Foley, our factory-trained technicians inspect each used unit and provide a full, detailed condition report.
Our inventory includes newer and low-hour units from Cat and allied manufacturers. Looking for something specific that we don't have in stock right now? Get in touch and let us source it from one of our partners, or recommend an alternative.
Whitehall, PA's Cat Rental Store
For quality construction equipment rentals in the Allentown, PA, area, Foley Rents — located conveniently off the Lehigh Valley Thruway (U.S. Route 22) and Airport Road — is your one-stop Allentown Cat equipment rental dealership.
At Foley Rents, we're proud to serve the compact to heavy equipment rental needs of general contracting, construction, mining and many other area industries. Plus, as the only authorized Cat dealer in the vicinity, Foley Rents has the experience you're looking for thanks to our long history of assisting businesses throughout eastern Pennsylvania, New Jersey, northern Delaware and Staten Island.
Equipment Rentals in the Allentown Area
Having access to Allentown equipment rentals makes a big difference when either a long- or short-term rental can help you complete a job without ever having to purchase an expensive piece of machinery. What's more, if you're considering investing in a piece of equipment, why not try out a well-maintained rental model first to see if it lives up to your expectations and job requirements? Keep in mind that we even offer rent-to-own options on equipment.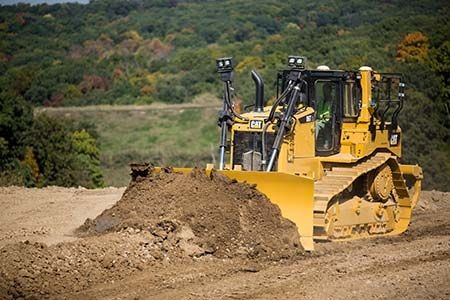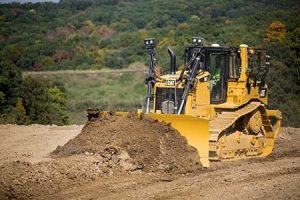 With literally hundreds of the latest Cat machines in stock and ready for use, our equipment for rent in Allentown won't let you down.
Our extensive fleet contains current Cat models of the following types of equipment:
Backhoe loaders
Compactors
Hydraulic excavators
Loaders
Motor graders
Off-highway trucks
Scrapers
Tractors
If you don't see what you're looking for, don't worry. Through our extensive rental network and many locations throughout Pennsylvania, New Jersey, and Delaware, we can nearly always find what you need. In addition to quality Cat equipment, we also have a full range of allied rental products, including air compressors, compaction equipment, heaters, light towers, trenchers, wood chippers and much more.
Benefits of Cat Equipment Rentals – Allentown, PA Area
Here are just a few of the benefits you'll enjoy when renting from Foley Rents:
Flexible Rental Terms: From short- to long-term rentals and rent-to-own agreements, you'll find the right rental term to meet your needs. And if your schedule changes, contact us. We'll do everything we can to adjust your rental agreement to meet your new start and end dates.
Huge Fleet: With hundreds of pieces of machinery to choose from, you can select precisely the type of equipment you need instead of ever having to settle for second best. Since we know how busy you are, don't forget you can always check out our inventory and accessibility online at Foley Rents.
24/7 Emergency Services: In the event of an emergency, we're here to help around the clock. Our trained technicians and fully-stocked field service trucks are just a phone call away.
Cat Equipment Parts in Whitehall, PA
Of course, the Cat brand is synonymous with top quality. However, after hours of rigorous use, even the most robust equipment might need repairs and replacement parts. That's why we stock an extensive inventory of Cat parts — with more than 37,000 parts numbers for a wide range of Cat machines. We offer 98 percent availability on all Cat parts within 24 hours. For anything we don't have in stock, we'll get them as soon as we can so you can minimize your downtime.
We also carry used and remanufactured parts that will add years of life to an aging machine. Not sure which option is best for your repair? Our team can provide unbiased advice based on your budget and your business needs — contact our service department for assistance.
If you don't have time to come to our location in Whitehall, PA, to purchase parts, don't worry — our online store is open 24/7. And for your convenience, we offer an emergency next-day, 7 a.m. parts drop to a location close to you.
Whitehall, PA, Construction Equipment Service
When it comes to heavy equipment service and repair in Whitehall, PA, you only want the best of the best working on your loaders, backhoes, tractors and other machinery. All of our technicians are factory-trained and highly experienced, so they're qualified to provide you with the exact service you need to get and keep your equipment in peak operating condition.
If you can't bring your equipment to us, that's not a problem. We have a team of expert field technicians with fully-stocked service vehicles who are only a phone call away. Just call 732-885-3166, and we'll schedule a service at your convenience.
Do More With Dealer-Exclusive Service
As the only Cat construction equipment dealer in Whitehall, PA, we're also the best place to service your fleet of Cat machines. Our technicians undergo factory training and use exclusive diagnostic technologies — such as the S•O•S℠ fluid sampling program — to give you an in-depth, accurate look at the health of your skid steers, excavators, wheel loaders and more.
We also offer long-term maintenance contracts that take the hassle out of fleet service. Instead of uncertainty, take advantage of a fixed monthly cost that helps you budget more effectively and schedule downtime in advance. We can put together a custom plan based on your needs — get in touch for more information.
Industrial Service and Power Systems Service in Whitehall, PA
Our field technicians also offer generator service in Whitehall, PA, including preventative maintenance programs and on-site power systems repair. And if you need work done on your industrial engine, our Whitehall, PA, industrial equipment service is here to help.
Contact Foley, Inc. for All Your Cat Equipment Needs in Whitehall, PA
For more information about any of these services, drop by our location in Whitehall, PA, or fill out our online contact form. You can also call us at 732-885-5555. Our team of friendly representatives is always available during business hours to help you find the best solution for your needs.