Foley to Host Landscape Workshop Feb 11-12
Foley to Host Landscape Workshop Feb 11-12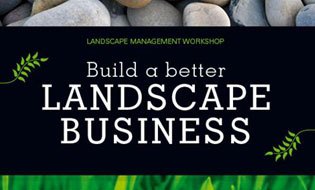 This is no ordinary workshop. You'll bring your company's real numbers. Confidentially, owners of top-100 landscape companies will guide you through organizing your own numbers and building real systems for your
company that include:
A sales + expense plan built to deliver a profit
A pricing system using your numbers that you can use the next day
Efficiency benchmarks to rank your productivity + opportunity
Wage + bonus ideas that help employees to think like entrepreneur
When Is It? February 11-12th, 2013 (2 day workshop)
Where Is It? Piscataway, NJ @ Foley, Inc. – 855 Centennial Avenue (Foley Main Bldg)
What do I need? A laptop computer (free Wi-Fi Internet available)
Cost: $149 for NJLCA members. $249 for non-members (cost includes both days and lunches)
Free up your Monday evening and join Foley CAT as they host a 'cocktail hour' right after the workshop's first day!
To register, go to: www.bit.ly/njlca-workshop
View the full invitation and what you will learn here