Wheel Loader Repair Options

LONGER LIFE. LOWER COST.
Not many people know how many options there are to repair your wheel loader.  As a Cat machine owner, you know the engine and drive train are critical to productivity and have a major impact on ownership and operating costs. That's why we think it's so important to have a range of options that are flexible enough to deliver exactly what you need, when you need it. The result is a faster return to work at the lowest possible cost.
We can also help determine when its best to rebuild or repair your equipment.  If you are in the New Jersey, eastern Pennsylvania or northern Delaware region, and looking to give your wheel loader a second life, contact our rebuild shop to start the conversation.  Practicing repair before failure and staying on top of your equipment's maintenance is key, but there comes a time when a rebuild might be your best option.
We offer multiple repair options at different price points.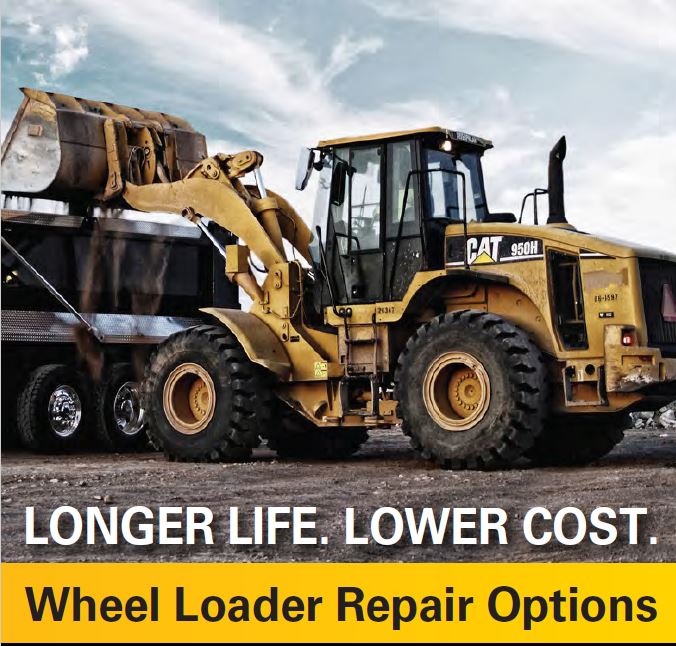 Why Repair Your Wheel Loader?
REPAIR OPTIONS CUSTOMER BENEFITS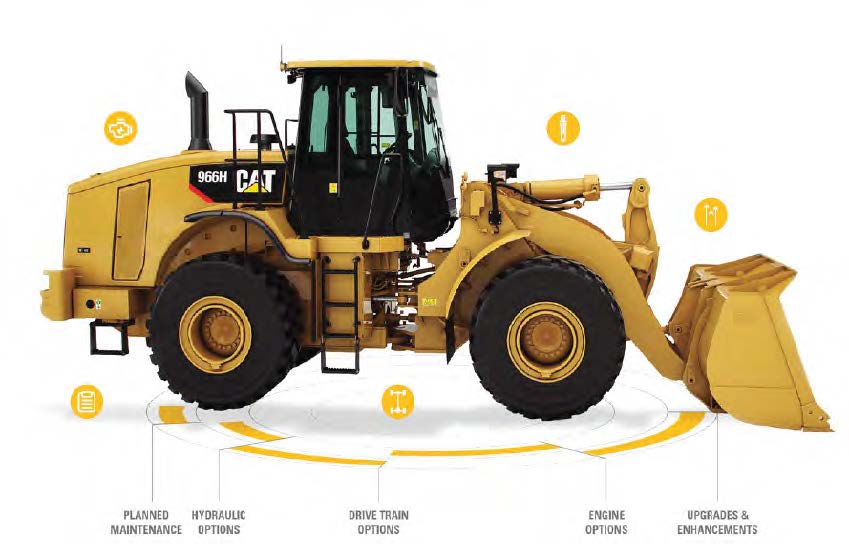 Delivery Same-As-New Performance, Reliability And Warranty.

Caterpillar engines and components are built to be remanufactured for a second life.

Enhanced Affordability.

At 45% to 75% of the cost of new Caterpillar parts, reman parts
contribute to achieving the lowest total owning and operating costs.

Increased Over-The-Counter Availability.

That means more options at repair and overhaul time, reducing downtime.
To view other machine rebuild options on backhoes, excavators, motor graders, dozers and more,
View Cat's Extensive Machine Repair Options Page