140 GC Motor Grader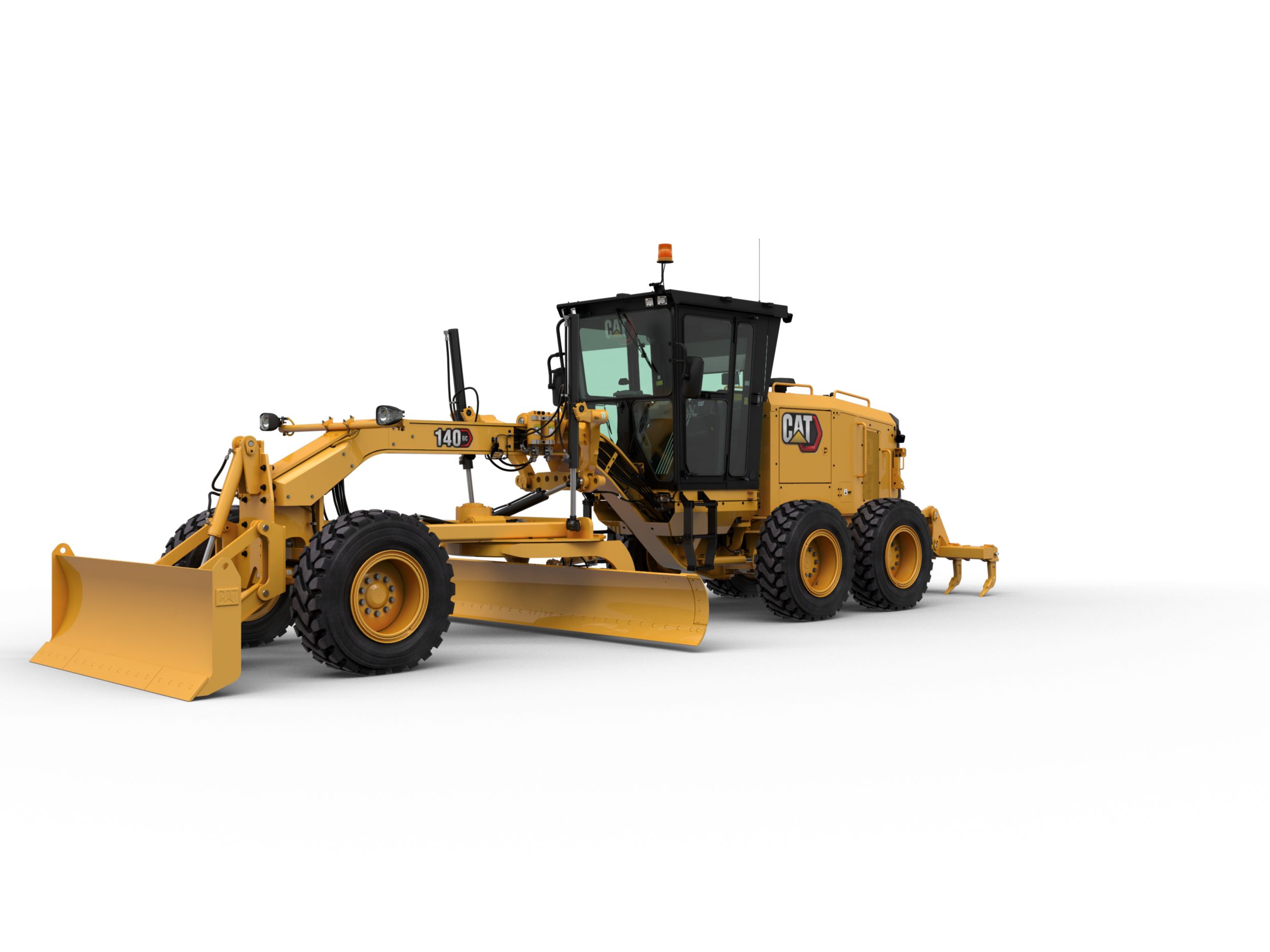 Engine Power

196 HP

Bore

4.1 in

Derating Altitude

9842 ft

Displacement

427.8 in³
Engine Power

196 HP

Bore

4.1 in

Derating Altitude

9842 ft

Displacement

427.8 in³

Emissions

U.S. EPA Tier 4 Final/EU Stage V

Engine Model

Cat 7.1

Engine RPM

2,200

Standard Capability

109 °F

High

122 °F

Maximum Torque

616 lb/ft

Stroke

5.3 in

Torque Rise

40%

Number of Cylinders

6

Note

Net power is tested per ISO 9249, SAE J1349, and EEC 80/1269 standards in effect at the time of manufacture.

Note

Net power advertised is the power available at rated speed of 2,200 rpm, measured at the flywheel when engine is equipped with fan, air cleaner, muffler and alternator.

Note

Power as declared per ISO 14396

Engine Power AWD

196 HP
Note

The air conditioning system on this machine contains the fluorinated greenhouse gas refrigerant R134a (Global Warming Potential = 1430).The system contains 2.0 kg of refrigerant which has a CO2 equivalent of 2.86 metric tonnes.
Weight

38912 lb

Weight

40488 lb

All

42119 lb

All

40543 lb
Note

* Typically equipped operating weight is calculated with full fuel tank, coolant, lubricants, operator, push block, rear ripper, tires on multi-piece rims (*17.5-25 Bias/**17.5R-25), and other equipment.
Width All Wheel Drive

99.3 in

Length of Machine

406.7 in

Maximum Height

132.4 in

Width

95.6 in

Note

*Typically equipped with push block and ripper.
Blade Width

12 ft

Arc Radius

16.3 in

Blade Height

24 in

Cutting Edge Width

6 in

End Bit

6 in

Throat Clearance

4.4 in
Circle Center Shift Left

29.6 in

Circle Center Shift Right

28.7 in

Maximum Depth of Cut

28.1 in

Maximum Lift Above Ground

18.7 in

Maximum Shoulder Reach Left

74.3 in

Maximum Shoulder Reach Right

71.3 in

Moldboard Side Shift Left

25.6 in

Moldboard Side Shift Right

20.7 in

Blade Tip Range Backward

5

Blade Tip Range Forward

40
Service Refill Capacities
Fuel Tank

78 gal (US)

Circle Drive with Slip Clutch

2 gal (US)

Circle Drive without Slip Clutch

0.5 gal (US)

Cooling System

40 l

Engine Crankcase

5.5 gal (US)

Diesel Exhaust Fluid Tank

4.2 gal (US)

Hydraulic System

11.9 gal (US)

Transmission

4.8 gal (US)
NOTE

Standard and optional equipment may vary. Consult your Cat dealer for details.

Cab

Standard Seat
Steering Wheel/Lever Controls
Base Cab
Information Display Screen
Halogen Lighting
Entertainment Radio Ready
Product Link

Power Train

Cat C7.1
ECO Mode
On-Demand Fan
No-Spin Differential

Safety

Parking brake
Signaling/warning horn
Rearview mirror
Hydraulic brakes
Sideview mirrors
Walkways and Grab Rails
NOTE

Standard and optional equipment may vary. Consult your Cat dealer for details.

Cab

Mechanical Suspension Seat
Air Suspension Seat
ROPS/FOPS
Heating/Cooling Cab System
Rear Wiper
Canopy
Cab Plus
Rear Window Screen
Front Wipers
Digital Blade Slope Meter

Drawbar Circle Moldboard

Circle Drive Slip Clutch
Circle Saver

Power Train

Reversing Fan
All-Wheel Drive (AWD)

Safety

Rearview camera
Secondary steering system
Front View Camera

Versatility

Scarifier
Counterweight
Push Block
Front Lift Group
Snow Wing
Front Blade