Short and Long Term Rental Solutions
Cat® heavy equipment is an essential ally to construction crews, mining operations, and many other organizations around the world. When you need to rent Cat construction equipment in northern New Jersey, eastern Pennsylvania, northern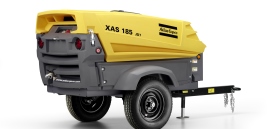 Delaware, and Staten Island, trust the region's only authorized Cat dealer for all your needs.
With locations in Piscataway, NJ, Hammonton, NJ,  Bensalem, PA, Whitehall, PA, and Bear, DE,  Foley offers short-term rentals, long-term rentals, and rent-to-own agreements. We maintain hundreds of current model Cat machines in the rent-to-rent fleet, including tractors, loaders, scrapers, compactors, off-highway trucks, motor graders, backhoe loaders and hydraulic excavators.
View Available Rental Equipment
Long Term Rentals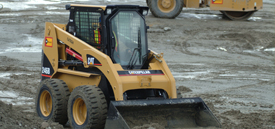 While renting is the obvious choice for any short-term equipment need, many don't realize it can be worthwhile for extended periods of time, too. Rental costs show up differently on your company's balance sheet, allowing you to free up credit and capital resources that can be reallocated to hire new staff, purchase materials and more. Please contact Foley Rents for long-term rental details.
Why Rent?
Maintenance and transportation remain two of the largest day-to-day expenses when working with heavy equipment. Foley's daily, weekly and monthly rates include normal repairs. Each unit is maintained and repaired in accordance with the manufacturer's recommendations. We also offer fully maintained rental contracts tailored to meet your company's needs.
If your team has been awarded a contract in the NJ, PA or DE areas, renting Cat heavy equipment from Foley can reduce costs associated with moving your equipment to the job site — contact our rental department for more information about transportation fees.
Try Before You Buy With Foley
Renting Cat construction equipment is an excellent way to test out a potential new addition to your fleet in real-world conditions before making a commitment. With Foley's try-before-you-buy program, we'll put a portion of your rental fees towards a down payment if you decide to purchase. If not, simply return your unit and let our staff help you find something better suited to your needs.
Allied Brands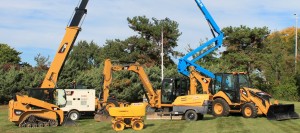 In addition to Cat equipment, we offer all types of allied products, such as air compressors, light towers, trenchers, aerial work platforms, and small compaction equipment.