Generators
Foley Power Systems Rentals is an authorized Cat® dealer maintaining one of the region's largest rental generator inventories for various applications. Whether you need a generator to address unexpected power loss or want to prepare for an impending storm, our backup and emergency rentals will keep your location or job site running for as long as you need.
We provide the latest gas and diesel units from Caterpillar and other brands, including Atlas Copco, Multiquip, Sullair and Allmand — each designed to provide reliable power through even the toughest conditions.
Reasons to Rent a Generator
Most businesses require electricity to run, making a generator an extremely valuable tool to have at your disposal. However, you may not need one often enough to justify sinking a large portion of your budget into a power supply you won't use all the time. In these scenarios, rental generators are beneficial alternatives. Renting a generator will allow you to:
Address temporary needs: Whether you're working on a short job or replacing a component that's undergoing repair, generators for rent can help you easily address short-term power requirements without a significant investment.
Save money: Generator rentals save you money on storage and maintenance, which can be especially helpful when you're only using them intermittently over a short period.
Acquire a flexible power supply: Choose the precise power supply that meets your needs every time for smooth and efficient function.
Try before you buy: Test out different brands and power capacities to find the type of generator that best satisfies your expectations.
Types of Generators We Provide at Foley Power Systems Rentals
Rely on our low-hour, thoroughly maintained rental generators to deliver power as long as you need it. Our rental generator selections have options for power capabilities from 60 kW to 2,000 kW, ensuring you have the resource you need for any size project or demand. Our power generator rentals also provide power cords, fuel tanks and transformers to give you everything you'll need. At Foley Power Systems Rentals, we offer the following rental options:
Portable generators: Compact gas-powered equipment suitable for smaller outdoor applications.
Mobile generator sets: Power your job site or business location with a trailer-mounted electrical source running on diesel power and producing up to 125 kVA.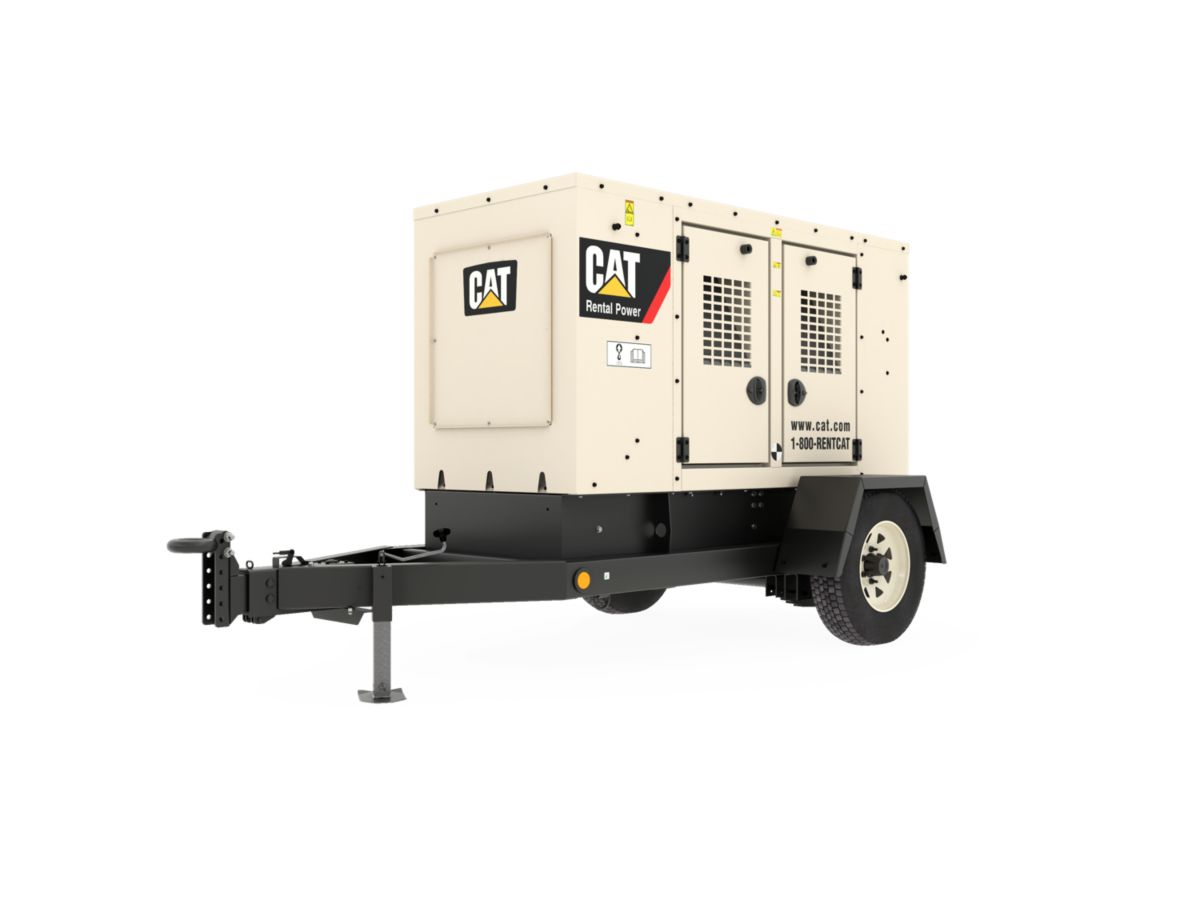 | | | | |
| --- | --- | --- | --- |
| What We Offer: | MODEL | STANDBY RATING | PRIME RUN TIME (full load) |
| Factory trained technicians | XQ 60 | 60 kW | 32+ Hrs |
| Turnkey solutions | XQ 80 | 80 kW | 34 Hrs |
| Contractor coordination | XQ 100 | 100 kW | 29 Hrs |
| Fuel management services | XQ 125 | 132 kW | 22.6 Hrs |
| Engineering – technical advice and design | XQ 175 | 175 kW | 20 Hrs |
| Contingency planning | XQ 200 | 200 kW | 24.3 Hrs |
| Site load evaluations | XQ 230 | 230 kW | 23.4 Hrs |
| Project feasibility analysis | XQ 300 | 300 kW | 18.6 Hrs |
| Personnel training | XQ 350 | 350 kW | 29 Hrs |
| Voltages ranging from 240 – 34,500v available | XQ 400 | 400 kW | 17.5 Hrs |
| External fuel tanks 500 – 2000 gallon | XQ 500 | 500 kW | 21 Hrs |
| Projects greater than 2mw available via multiple units | XQ 600 | 600 kW | 14 Hrs |
| | XQ 800 | 795 kW | 23 Hrs |
| | XQ 1000 | 1000 kW | 18.75 Hrs |
| | XQ 2000 | 2000 kW | 9.8 Hrs |
Why Partner With Foley Power Systems Rentals?
When you need an industrial generator or an emergency backup, Foley Power Systems Rentals is the dealer you should turn to. We make the rental process as smooth as possible, offering access to high-quality products, custom rental agreements and expert advice to meet your short- and long-term power needs. Our access to a vast network of Cat dealers allows us to get our hands on virtually any make and model of power generator, so you'll always get the specific equipment your project requires.
Our locations across New Jersey, eastern Pennsylvania, northern Delaware and Staten Island offer 24/7/365 support, providing you with generators for rent when you need them most. Pick the unit up at the time most convenient for you or let our team deliver it to your site — we handle fueling, installing and testing to ensure it's ready to run.
Once you're done with the rental, we'll come to you and pick it up. The hassle-free process you get with Foley Power Systems Rentals is exactly what you need when dealing with an unexpected outage or creating a contingency plan for your facility.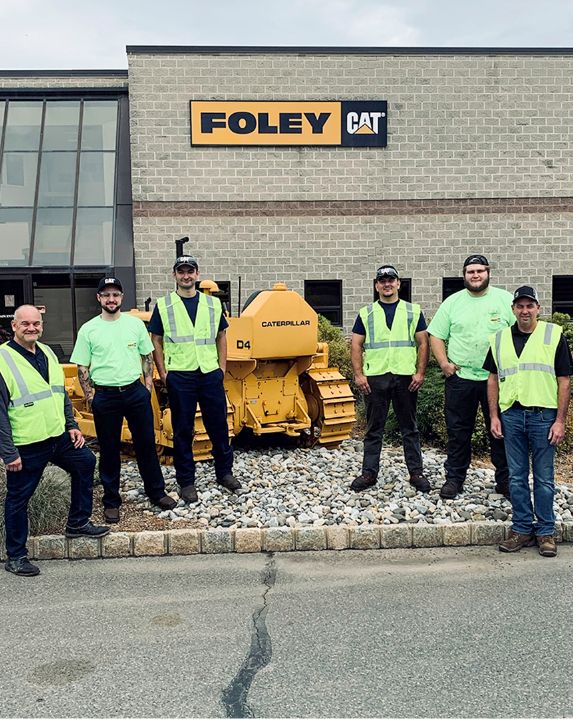 Count on a Team With Experience
If you're preparing your business for harsh weather projected to strike New Jersey, Pennsylvania, Delaware or Staten Island, you deserve to work with a generator rental team that's been there.
During 2012's Hurricane Sandy, Foley was one of many authorized Cat dealers to receive the U.S. Defense Logistics Agency's award for our contribution to relief efforts. Working with our partners, we delivered more than 1,400 generator sets to homeowners and business owners throughout the region. Our fleet produced roughly 1.1 gigawatts of energy, giving people the power to rebuild their lives.
Our team was one of the first to lend a helping hand the last time, and we're ready to do it again whenever we're needed. Trust in Foley Power Systems Rentals to supply reliable advice and efficient tools to keep you safe when a disaster strikes.