Temporary and Emergency Heater Rentals in New Jersey, Eastern Pennsylvania, Northern Delaware & Staten Island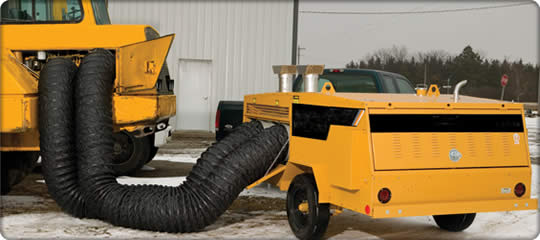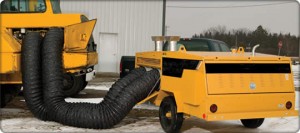 We all do our best to plan for emergencies. When the weather report indicates a storm is coming, we do what we can to ensure our family is safe and our home is well protected. Unfortunately, Mother Nature makes her own plans, and in some cases, a storm can cause serious problems, including damage to our roof and windows, flooding, and cuts to essential services like water, gas, and electricity. When this happens, it's important to know who to turn to for help getting the heat back on in your business.
At Foley, Inc., we offer a wide selection of emergency and temporary heaters for rent in New Jersey, eastern Pennsylvania, northern Delaware, and Staten Island. When your regular heat source is damaged or the gas line is off because of a hurricane or winter storm, a temporary heater rental can save the day.
Business hours 7 AM – 5 PM: 732-885-3080
Emergency after hours: 732-885-5555
Heaters: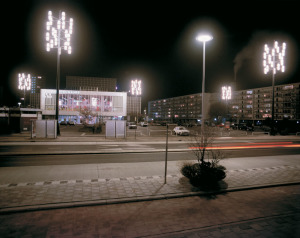 When You Might Need Temporary Heat
Thankfully, we don't have a need for emergency heat very often. Many of our customers in areas such as New Jersey, Pennsylvania, Delaware, and Staten Island rent temporary heaters for reasons such as: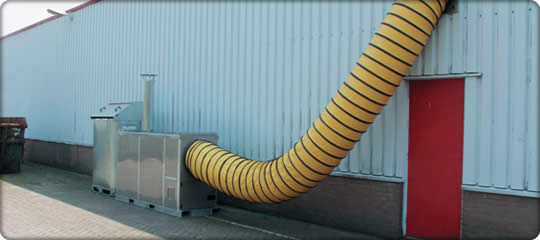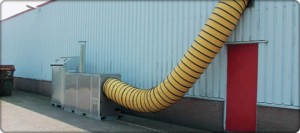 A planned event in a tent, garage, or other unheated space
To work in a new building when the temperature drops
To add a little heating during an extreme cold spell
In these cases, our team at Foley, Inc. can help you choose a rental heater that is adapted to the size and planned usage. We carry a range of popular heaters, including industrial Caterpillar HVAC systems for serious heat needs.
Of course, there are moments when emergency heat is critical to getting you back into your business after a storm or other damage to local utilities. These include:
Damage to your furnace or another heating source because of a storm or breakdown
Cuts to natural gas pipelines or oil delivery in your area
Drying out your business after flooding due to a storm
In these instances, we suggest you contact our helpful team at Foley, Inc. as soon as you can and let us know about your need for electric heater rental in New Jersey, eastern Pennsylvania, northern Delaware, and Staten Island. We can help you choose the right type, size, and quantity of heaters for the space you have to heat. When you need to rent a heater, all you have to do is give us a call.
No one wants to be stuck without adequate heating for any reason, so trust the NJ equipment rental experts at Foley, Inc. to get you the Caterpillar HVAC and other heating equipment you need, when you need it. Our local customers have come to trust us for all their temporary and emergency heating needs, so we're confident you will, too.