Commercial Air Conditioner Rentals in New Jersey, Eastern Pennsylvania, Northern Delaware & Staten Island
While the Northeastern U.S. is not a tropical region, it still gets extremely hot in the summer. If you own or operate a business in this area, an industrial air conditioner rental from Foley Power Rentals can help you beat the heat. We feature a broad assortment of industrial and commercial portable air conditioners for rent at competitive rates.
When precise control over temperatures is necessary, count on Foley Power Rentals for your rental needs. We are a leading supplier of commercial A/C rentals in New Jersey, eastern Pennsylvania, northern Delaware, and Staten Island and the only Cat® dealer serving our local area. We have an extensive inventory available in various sizes and configurations. All A/C rentals come fully serviced and equipped with everything you need to get started right away.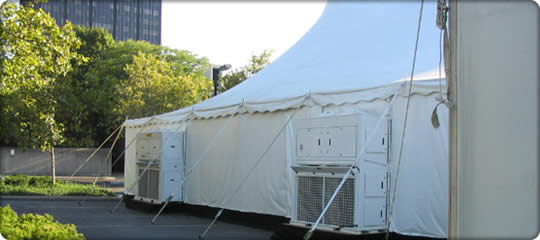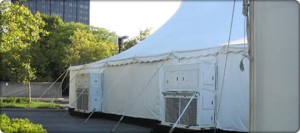 Business hours 7 AM – 5 PM: 732-885-3080
Emergency after hours: 732-885-5555
Reliable A/C Rentals for Every Application
Our A/C rentals can be used for everything from cooling temporary spaces to more complex and demanding industrial processes where precise temperature control is required. Smaller units feature rolling casters for easy transportation, making them ideal for office buildings, classrooms, or other spaces. 20- and 30-ton units provide additional cooling power for use in outdoor events and work sites, while our largest air conditioners can deliver highly efficient dense air injection, as well as overhead transformer, furnace and large motor cooling, and more.
Delivery is available to locations throughout New Jersey, eastern Pennsylvania, northern Delaware, and Staten Island. Request a quote from one of our representatives today.
About Our Rental Fleet
Whatever the task demands, count on the Foley Power Rental Division for reliable industrial air conditioner rentals. From one ton to 80, our A/C rentals are sophisticated solutions for complex temperature control problems. Key features of our large A/C unit rentals include:
Variable frequency drives and/or adjustable inlet guide vanes that allow precise control over airflow rates
Intuitive control panels that make it easy to train staff — an essential benefit when renting an A/C for a short period of time
Noise-deadening double-wall insulated enclosures that ensure you stay compliant with all local bylaws
Multiple air supply and return connections to support a wider range of installations
For detailed information about individual rental units, contact the Foley Rents rental office to speak directly with a representative.
Expert Support for All Your A/C Rental
Foley Power Rentals offers more than one of the best selections of portable industrial air conditioner rentals in the area. We back up all our rental units with comprehensive service, from installation support to ongoing maintenance and emergency repairs. We can match you with the right A/C for your needs, ensuring you receive a unit that will perform reliably without excessive fuel costs.
We'll also make sure your system is properly engineered and compliant with all local codes and regulations. If you need further assistance, one call to our 24-hour toll-free service line is all it takes. With full mobile repair and maintenance capabilities, we can dispatch a technician to your location at any time, day or night.
Flexible Rental Options — Only From Foley Power Systems Rentals
Rent an industrial A/C by the day, week, month or more — discounted rates are available the longer you need your unit. While many of our clients rent an A/C for a temporary project or event, renting can also be an affordable alternative to leasing new equipment, freeing up your credit to spend on other investments.
Our industrial air conditioner rentals will meet all your seasonal cooling requirements, and you won't have to incur the costs of storing the units during the winter when they're not in use. It's also easier to match an A/C unit with a specific cooling application.
Additionally, if you're thinking of purchasing a new commercial air conditioner, renting is an excellent way to test out a prospective model to make sure it will fulfill your long-term needs.
One of our team members will be happy to run the numbers for you and determine the best solution for your budget.
Learn More About Industrial/Commercial Portable Air Conditioner Rentals
If a commercial or industrial air conditioning unit rental makes sense for your business, contact the pros at Foley Power Systems Rentals today. To get started, please fill out and submit our online contact form.