Cooling Towers & Air Handlers
Cooling Towers & Air Handlers
Temporary Cooling Towers & Air Handlers in New Jersey, Eastern Pennsylvania, Northern Delaware & Staten Island
Cooling towers and air handlers are essential pieces of temperature control equipment used in a number of different applications and industrial processes. As part of our commitment to comprehensive solutions for our clients, Foley, Inc. has one of the best selections of both cooling towers and industrial air handlers for rent in our local area. We offer service to clients throughout New Jersey, eastern Pennsylvania, northern Delaware, and Staten Island. Browse our website or contact our rental office for assistance from one of our in-house experts.
Business hours 7 AM – 5 PM: 732-885-3080
Emergency after hours: 732-885-5555
Cooling Tower Rentals
Foley, Inc. rents three types of cooling towers: a 260-ton unit capable of delivering 750 GPM flow rates, a 500-ton unit for jobs requiring up to 1500 GPM, and our most powerful unit, a 750-ton cooling tower that can provide flow rates up to 2250 GPM. Use our cooling towers for a number of different applications, including standalone containment and spent fuel pool cooling, jacketed reactor cooling, large motor cooling, and scrubber cooling, or as a supplement to a stationary unit when additional cooling power is needed. For larger projects, multiple rental units can be run together.
You can find detailed specifications for each of our rental units by downloading the attached product data sheet, or by contacting a representative directly.
Air Handler Rentals
Foley, Inc. air handler rentals work with our available chillers to provide a complete industrial climate control solution. Our main rental unit is a 120-ton machine delivering flow rates between 10,000 and 20,000 CFM. Reliable and economical to run, this portable unit is small enough to set up on practically any job site. Designed to handle 100% outside to 100% return air, our rental air handlers feature sophisticated controls and variable-speed fan drives that allow for precise adjustment and highly efficient operation.
Use our air handlers for any temporary or long-term cooling needs. They offer reliable performance as a standalone unit or as a backup or supplement to your existing equipment. In addition to climate control and comfort heating, our air handlers provide exceptional moisture control, making them a good choice for any application in which humidity is a concern.
Emergency Rental Service Is a Call Away
In many industries, work doesn't stop when the sun goes down. At Foley, Inc., we understand this, and we are proud to provide 24-hour support for all your rental and service needs. If a breakdown is threatening your productivity, we are the best place to rent an emergency air handler in New Jersey, eastern Pennsylvania, northern Delaware, and Staten Island that will get you back up and running quickly. If you have a problem or concern with a unit you're already renting from us, we'll send a mobile service van to your location to remedy the problem right away.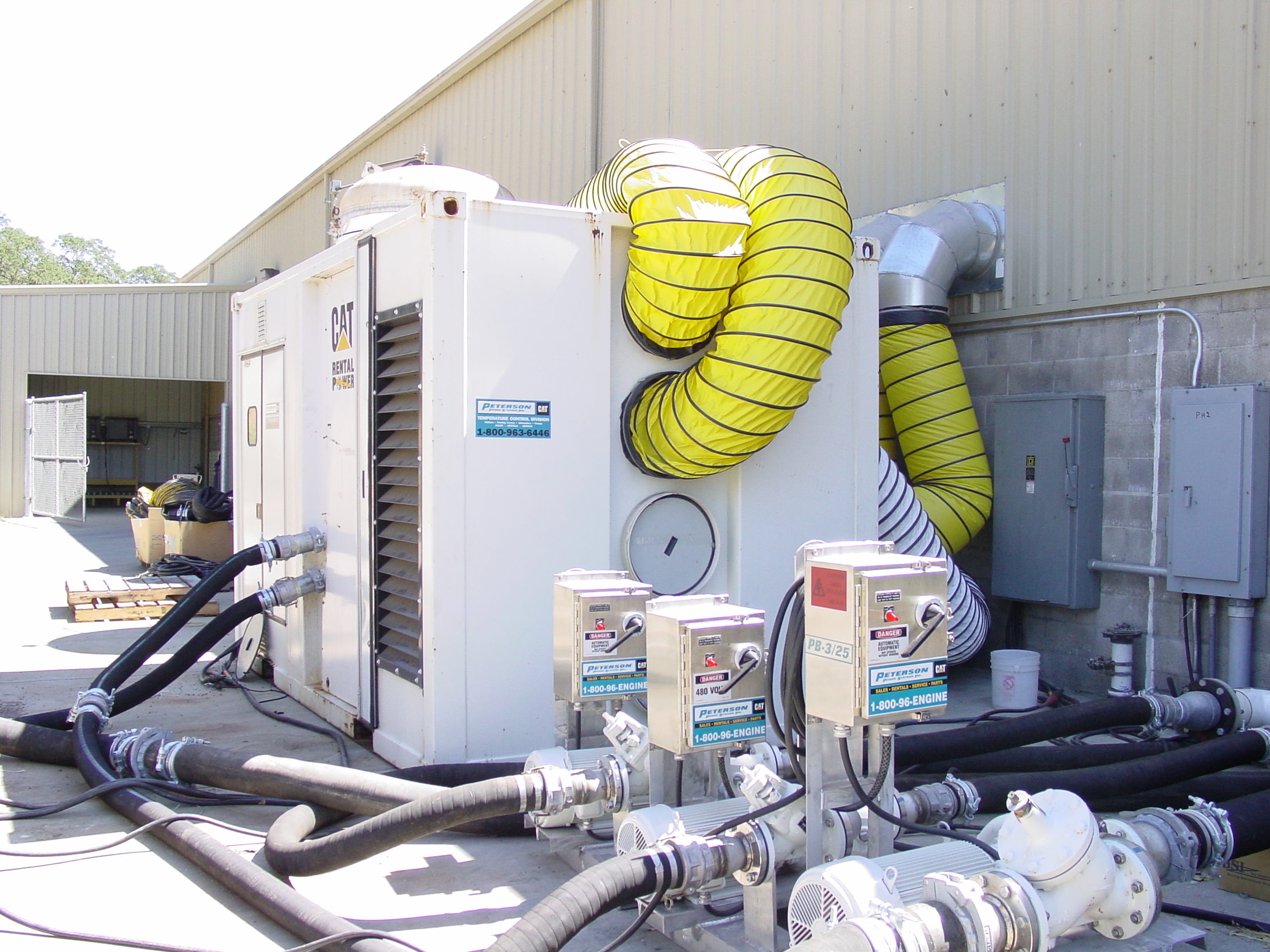 Rent With Confidence at Foley, Inc.
Renting any piece of industrial equipment shouldn't be a gamble. When you rent a cooling tower from NJ's Foley, Inc., you'll receive a low-hour unit that's guaranteed to deliver in any application. We are the exclusive Cat® dealer serving our region, which means we are the only place that can perform factory-authorized service using the latest diagnostic technology. For our rental clients, this ensures you get a unit that not only runs well but also delivers the low operating costs and industry-leading uptime Cat powered machines are known for.
Quality equipment isn't the only benefit to renting from Foley, Inc. We'll be there to provide expert support for as long as you require your air handler or cooling tower rental. We handle everything from arranging delivery to your job site to ensuring the unit is properly installed and calibrated to maintain compliance with all local regulations and codes. If you need your rental for an extended period of time, we can perform any required maintenance on-site so your important work isn't interrupted.